Tips for first time home buyers and protection must haves
Are you ready to buy your first home in BC? That's great! Homeownership brings a ton of excitement, nerves and a long list of Dos and Don'ts. To help you smoothly move from dreaming to decorating, here's our step-by-step guide to buying your first home in BC.
Save for your down payment
First, you'll need to save for your down payment. Opening a high interest savings account and creating an automatic savings plan is one great way to start saving.
How much will you need to save? In Canada, most down payments are between 5% and 20% of a home's purchase price. The minimum down payment for homes worth $500,000 or less is 5%. For homes priced between $500,000 and $999,999, the down payment is 5% of $500,000 plus 10% of the remaining amount. So, if a place costs $900,000, you'll need to save 5% on the first $500,000 ($45,000) and 10% on the remaining $400,000 (another $40,000) to equal $85,000.
You may think, "Hmm, that could be eventually kinda some-day doable," but here's one great reason to aim higher: if you save for a 20% down payment, you'll avoid paying mortgage default insurance to the Canada Mortgage and Housing Corporation (CMHC). This insurance will cost you 2.8% to 4.0% of your mortgage amount. That's a huge expense you can dodge by making a down payment of 20% or more. So, start saving yesterday!

Save for your closing costs
Your down payment is your #1 saving priority, but you also need to save for closing costs. They cost 1.5% to 4% of your home purchase price, and you 'll have to pay these costs up front:
Property transfer tax
Legal fees
Title insurance
Mortgage default insurance (if your down payment is less than 20%)
GST on your purchase price (if you're buying a new build)
Home inspection (optional)
One smart saving strategy is to set up a Tax-Free Savings Account (TFSA). In 2021, the maximum amount you can contribute to a TFSA saving/investing account is $6,000. This can be a great place to stash money away for your closing costs.

Check and strengthen your credit score
Every Canadian (adult) has a credit score between 300 and 900. Your credit score (a.k.a. credit rating) is basically a rating of how 'credit-worthy' and financially solid you are. Banks and credit unions use your credit score to assess the risk of lending you money for big purchases like your awesome new condo.
You can learn your credit score by subscribing to a credit report service like TransUnion or Equifax (both $19.95/month subscriptions) or get a free credit score each week through a site like Mint and Credit Karma.
Credit scores between 660-724 are considered good, 725-759 are very good, and 760-900 are excellent. The higher your score, the better your chance of getting a mortgage loan at an affordable interest rate.
Smart ways to boost your credit score:
Pay your bills on time, every time.
Pay down/off your overdraft and credit cards. Keep your balance well below your credit limit.
Apply for credit sparingly. If you apply for multiple credit accounts in a short time, this can hurt your credit score.
Check your credit reports regularly. Equifax lets you request a free copy of your credit report. Check it to make sure your personal/account info is all correct.
Get credit consultation. You can seek a credit counsellor or subscribe to credit consultation services from MyMarble.ca. They'll analyze your credit score and give you tips on gaining points quickly, telling you which bills to pay, when, and which services to cancel – all to boost your credit score.

Organize your documents
Do your taxes, download your CRA notice of assessment, get your pay stubs and download your bank statements. Then, gather all these financial documents in a folder on your computer. You want an easy place to find and share them with your mortgage broker, realtor, bank or credit union and lawyer.
The docs you'll need:
Government photo ID (driver's license, passport)
Proof of employment and income (your pay stubs, T4s, income tax returns/CRA notices of assessment, bank or credit union statements)
Proof of your down payment and where it's coming from (e.g. savings account, RRSP, sale of a property, gift). If a family member is helping with your down payment, you'll need a signed letter from them acknowledging the purpose of the gift and confirming that it's non-repayable.
Any other assets
Your debts (e.g. credit card balances, car loans or leases, lines of credit, student loans or financial obligations like spousal/child support)
Get pre-approved for a mortgage
Talk with a bank or mortgage broker to determine how much home you can afford and get a mortgage pre-approval.
First step: use a mortgage calculator to calculate how much you can borrow and how much your mortgage payments would be. Pretty much every lending institution has its own free online mortgage calculator, (and so do many real estate sites (Realtor.ca and REW) and mortgage brokers. The CHMC also has a free mortgage calculator.
Next step: get pre-approved for a mortgage, either through a mortgage broker or directly with the bank of your choice. It's not mandatory but a mortgage pre-approval helps you:
Know the maximum mortgage you can qualify for
Precisely estimate your mortgage payments
Lock in an interest rate for 60-120 days
Move to the front of the line when you make an offer on a home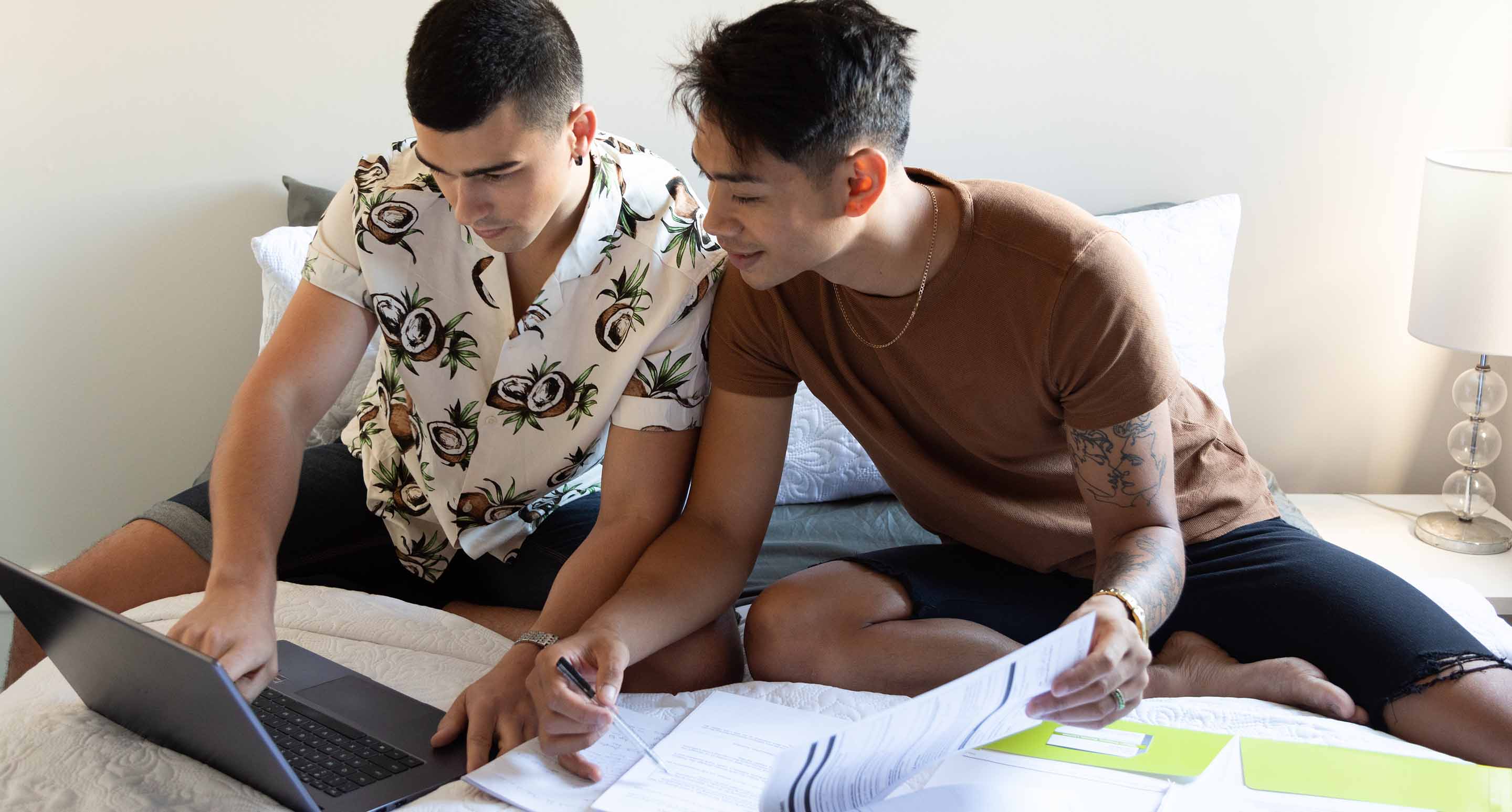 Find the best mortgage rate before buying your home
You can do your own research, which can be a ton of time-consuming work. To save you time, you could use an online mortgage broker, like Nesto, Intellimortgage, or Breezeful, which shows you the most competitive mortgage rates in Canada. You can also find a registered mortgage broker through the BCFSA.
Types of mortgages
There's no one perfect type of mortgage for everybody. You want to shop around for a mortgage that fits your life and budget. In Canada, mortgage terms are usually between 5-30 years, and longer terms typically come with higher interest rates.
The main options for you:
Low/high ratio: This refers to the percentage of your down payment. In a low ratio mortgage, the down payment is 20% or higher.
Open/closed mortgage: This describes your repayment flexibility. When you have a closed mortgage, you can't renegotiate, refinance, or repay except according to the terms of your mortgage. Open mortgages are more flexible but come with higher interest rates.
Fixed/variable rate: Fixed rate means it won't change during the term of your mortgage (often 5 years). With a variable/adjustable-rate mortgage, your interest rate can change/improve/get worse during your term.
Home equity line of credit (HELOC): A HELOC helps you borrow money from your current home's equity or it can be used instead of a traditional mortgage.
Take advantage of first-time homebuyer programs
To help you save money, be sure to apply for first-time homebuyer incentives in Canada.
RRSP Home Buyer's Plan: You can withdraw $35,000 from your RRSP (or $70,000 for a couple) to help finance your down payment. If you repay within 15 years, this withdrawal is tax-free.
First-Time Home Buyers' (FTHB) Tax Credit: $5,000 non-refundable income tax credit amount on a qualifying home you acquire after January 27, 2009. You may also qualify for up to $750 in federal tax relief.
First-time home buyers' refund: In BC, you can get a rebate on the property transfer tax you pay. Note: the property must have a fair market value of less than $500,000.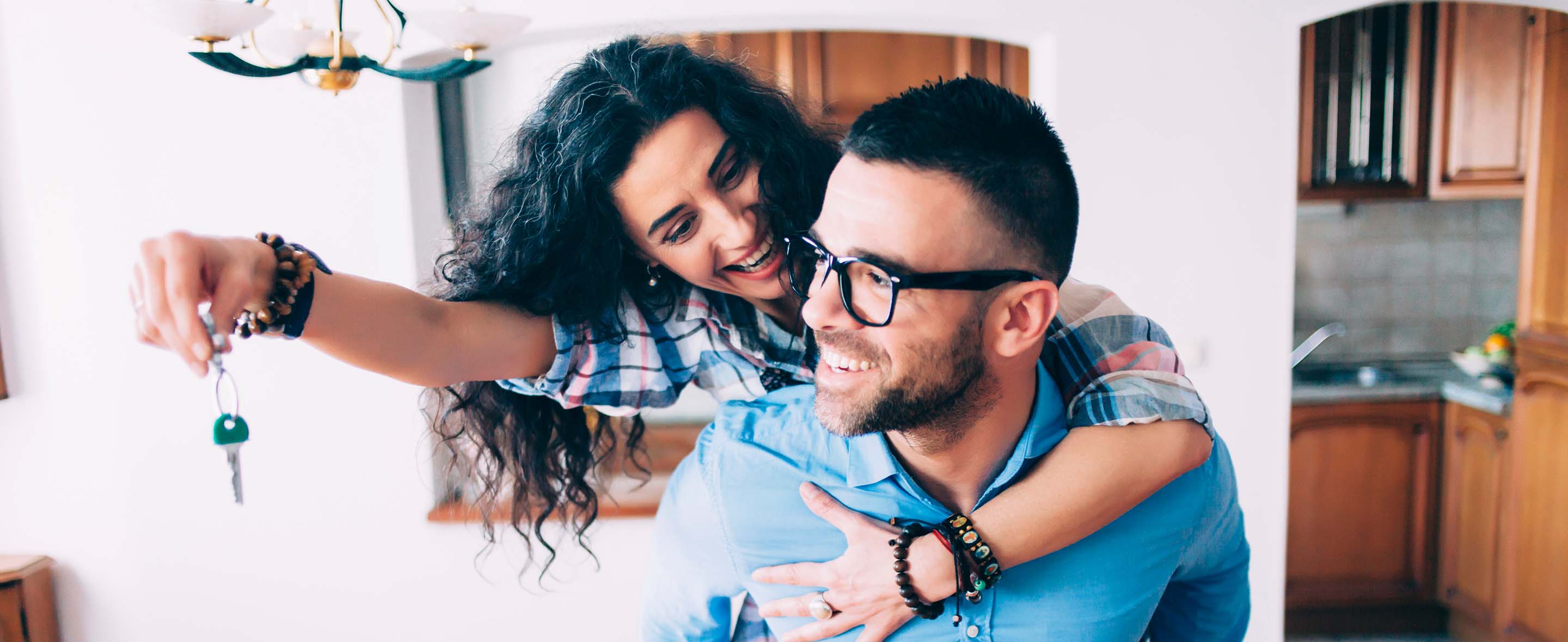 Start your house hunt!
What kind of home do you want? Make a list of your 'must-haves' ("Our dream place must have two bedrooms, so we have a home office") and your 'nice-to-haves' ("We need a backyard for bocce tournaments and BBQs."
Write down the neighbourhoods you'll consider, then sign up for listings sites like Realtor.ca and REW. Start looking for listings that fit your must-haves and nice-to-haves. Take inspiration from homes for sale and keep adding to/editing your must-have and nice-to-have lists. REW insights is a great tool that provides you with historical property sales data so you can get a better understanding of the market.
Then, when you've found a few places you'd like to check out, get a real estate agent, ideally through a referral from a friend, co-worker or family member.
Realtors are free to you as the buyer; they get paid via a commission from the seller after the successful completion of a sale. The commission is usually stated as a percentage of the total sale price or as a fixed dollar amount and is then split between the selling and buying agent. They know the industry far better than you, and a good realtor will help you look for exactly the right place. Realtors are experts at estimating property values, as they know what nearby homes have recently sold for. They'll tell you if a home is under or overpriced, and they'll negotiate offers on your behalf. A good realtor will also help you avoid places that aren't right for you or homes that could cost you more cash in the years ahead due to sudden emergency repairs.
Protect your new home and your loved ones
If you've found the right home (and the seller accepted your offer!), congratulations! This is a massive accomplishment and you'll soon be decorating and inviting friends over for your housewarming. To protect your most valuable investment, consider getting insurance in case of the unexpected. You can get:
Term life insurance to help pay off your mortgage and leave your family with financial security should you pass away unexpectedly. BCAA Term Life Insurance is like mortgage life insurance from a bank or lender but gives you added benefits such as more flexibility, lower premiums and more control. You can learn more here, get a quote or book a phone appointment with a BCAA Life Insurance Advisor.
Home insurance to save your wallet from taking a hit in the case of damage or accidental loss. The reality of purchasing in today's hot housing market is that things can happen fast and being prepared is key to ensuring the transition to your new home is smooth. Protect your home today with BCAA Home Insurance. We'll work with you to understand your insurance coverage needs and build the best customized policy to match your home. Plus, BCAA Members can save up to 20%.

Important home insurance tip: One of the crucial things you'll need to do is ensure that you have home insurance starting on the completion date when the property officially transfers ownership from the seller to the buyer (you!). Even if you have yet to take possession of your home, it is now legally your responsibility. It's key to know your completion and possession dates and share them with your insurer to ensure there's no gap in coverage. Get in touch with us to add a new policy or schedule the switch to your policy ahead of time.
...and for even more first-time home buyer tips, check out our insurance tips for moving in a hot BC housing market.
Enjoy your new home!