To celebrate our partnership with Pacific Coastal Airlines and Best Western, we are launching a Member Exclusive Contest to help British Columbians discover the wonders of their own backyard! With Pacific Coastal Airlines, you can fly to 16 amazing destinations within BC like Tofino or Cranbrook while saving 10% on flights with your BCAA Membership.
Enter the contest before May 17 for a chance to win a $5,000 trip for 4 to anywhere within Pacific Coastal Airline's network in BC, plus 3 nights stay at Best Western1.
This contest is now closed
Not sure where to go? We've put together a list of our must-go's.
Tofino
Located in the remote west coast of Vancouver Island, Tofino is the obvious choice for those looking for the perfect getaway to be inspired by all that nature has to offer: water sports, trail hikes, fishing, or simply a quiet day by the beach.
As a traditional territory of the Tia-o-quit-aht First Nations, you don't have to go far to experience the character and heritage that this magical village holds. Why not start the day by checking out the Tofino Market for delicious treats and artisan crafts, followed by visiting the Tofino Heritage Museum to learn about its rich history, then spend the rest of the afternoon at one of the 5 great beaches (each with its own character!). We recommend Cox Bay Beach for the surfing enthusiasts, and Mackenzie beach for families with young kids looking for some calm, relaxing water.
If you're feeling extra adventurous, make a trek out to the Hot Springs Cove. Remember to pack your bathing suit so you can experience one – or all seven – of the natural geothermal rock pools.
Where you'll stay: The Best Western Tin Wis Resort is located right along Mackenzie Beach and only 3.3 km from downtown Tofino. With ocean view rooms, an on-site restaurant and a surf shop, you won't need to go far to experience the adventures Tofino has to offer.
Cranbrook
Looking for the true Kootenay experience? Well, look no further. Fly in directly to the Canadian Rockies International Airport to begin your adventure at Cranbrook. The city holds some of the most amazing hiking and biking trails in the Kootenays, so consider visiting in the summer to take in the breath-taking views of the lakes and river valleys. For history buffs, this is an exciting city that'll take you back to the time of railroads and pioneers.
Cranbrook is also home to the Ktunaxa people who have lived on the surrounding land for thousands of years, so we highly encourage you to connect with the land and learn about its rich heritage by visiting the Ktunaxa Interpretive Centre.
Thinking of visiting in the winter? With its gorgeous, dry powder that stretches across vast mountain ranges in the winter, it's no wonder that Cranbrook is the dream destination for avid snowboarders and skiers alike. As a BCAA Member, you can save up to 20% on lift tickets at Kimberley Alpine Resort and Fernie Alpine Resort. And why not go watch a WHL game and cheer on the Kootenay Ice while you're there? Remember to take advantage of the BCAA Member offer to save over 25% on WHL tickets.
Where you'll stay: After a long day of exploring outdoors, stay and relax at the Best Western Cranbrook Hotel. You'll find beautiful guest rooms with extended stay options, an indoor heated swimming pool with a waterslide and an in house bistro located just off the lobby – everything you need for a comfortable visit.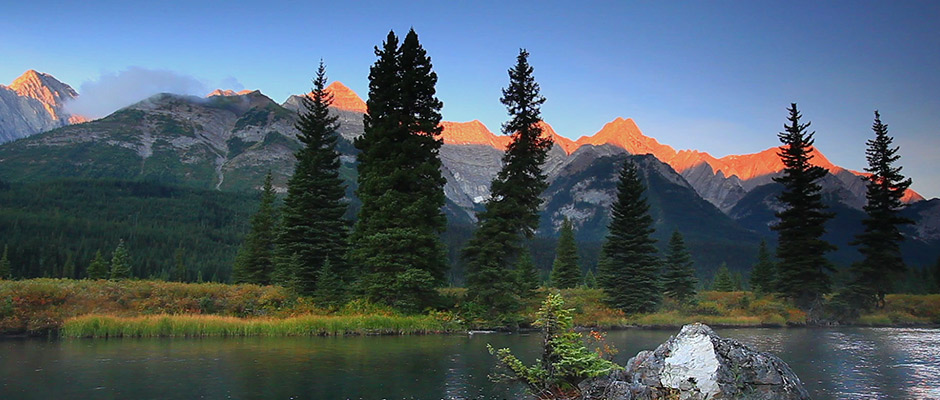 Kelowna
Located in the heart of Okanagan valley, Kelowna has something special in store for everyone. Whether you have a passion for the great outdoors, or a refined palette for amazing food and wine, you've come to the right place to create lasting memories with friends and family. Kelowna lets you embark on hundreds of experiences, from indulging in the winery and bike tours to kayaking in the Okanagan Lake, and checking out the farmer's markets,
If you're feeling inspired, take a half-day trip to the Myra Canyon. It's a part of the Kettle Valley Railway that runs along the steep-walled canyon. Get your hiking shoes, rent or bring your own bike, and go on a tour. Packed with a ton of history and spectacular views, you'll leave wanting to see more.
And Kelowna just isn't Kelowna without the famous wine trails. Take a day (or two!) to enjoy the tasty wine trails in the Okanagan Valley – including the Westside Wine Trail, Lakeshore Wine Route, Lake Country's Scenic Sip Trail, and more.
Planning on visiting in the winter? Get ready to experience the winter magic by skating at the Stuart Park lake, head up to Knox Mountain Park for a winter hike, or even go up to the Big White Ski Resort for a little snowboarding or skiing fun. You can also catch a Kelowna Rockets game while you're in town! BCAA Members can save 25% on select WHL tickets.
Where you'll stay: Nestled against many vineyards, the Best Western Plus Wine Country Hotel & Suites combines beautiful views with amazing service. You'll find an indoor heated pool with a 40 ft. waterslide, free breakfast and well-appointed guest rooms. Another great lodging option in Kelowna is the Best Western Plus Kelowna Hotel & Suites. Located just ten minutes from golf courses, museums, beautiful beaches and more, this environmentally friendly hotel's central location keeps you close to many of Kelowna's greatest attractions.
*NO PURCHASE NECESSARY TO ENTER OR WIN. There is 1 (one) Prize to be won consisting of 4 roundtrip flights within Pacific Coastal Airline's network in BC for travel prior to December 15, 2019 and $1,500 travel card for stay at any Best Western location within BC, approximate value ($5,000). To be eligible, all entries must be received by British Columbia Automobile Association no later than 11:59 PM PT on May 17, 2019. Winner must answer a skill testing question. Open to residents of British Columbia who are valid BCAA Members and at least nineteen years old. Odds of winning depend on the total number of eligible entries received. For more information, visit our Contest Rules at bcaa.com/ExploreBCRules