Diversity, Equity & Inclusion (DEI)
Our vision is for Diversity, Equity and Inclusion (DEI) to become part of the fabric of BCAA, weaving through our culture, values and brand and further strengthening our foundation – Our People. Here's what this really means to us at BCAA:
"Diversity" is respecting and appreciating the differences in our team members and their ideas. We are committed to supporting a workplace that represents, respects and celebrates visible and/or invisible differences, including gender identity and expression, age, race/ethnicity, mental/physical ability, religion, sexual orientation, language, education, family or marital status, culture, life experience, perspective, etc.
"Equity" is the just and respectful treatment of our people. We endeavor to achieve fair policies, processes, opportunities and outcomes for all of our team members, particularly those who are underrepresented and/or marginalized.
"Inclusion" is creating an environment where everyone feels valued and connected, regardless of their differences. At BCAA we strive for our team members to feel comfortable bringing their authentic and full selves – their minds and their hearts – to work.
Employee Resource Groups (ERGs)
ERGs are voluntary, employee-led groups that value team members' unique perspectives, encourage knowledge sharing and provide meaningful resources, peer support and professional development opportunities.
BCAA has 4 ERGs:
Accessibility Partnerships
Presidents Group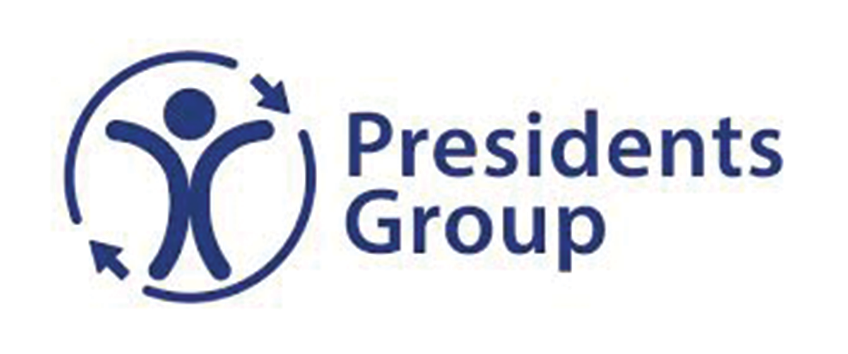 We are proud of our longstanding partnership with Presidents Group. Presidents Group strives to increase employment opportunities for people living with disabilities by championing more accessible, inclusive workplaces and raising awareness of accessible employment in BC. We are proud to say that Eric Hopkins, our President and CEO, is one of 25 local business leaders who serves as a member.
We continue to enhance our own recruitment efforts to help ensure that people with disabilities can see themselves working at BCAA and feel welcome and supported to apply for roles with us.
Rick Hansen Foundation
As part of our commitment to continuously improve the physical accessibility of our workplaces, BCAA has partnered with the Rick Hansen Foundation (RHF). Several of our BCAA locations have achieved accessibility certification. In addition to this, our Facilities & Real Estate Team is certified in universal design with the RHF. This allows us to incorporate principles of accessible design into our ongoing maintenance and renovations, so that all our Members, customers and team members feel supported when they are on our premises.
Crystal's Journey With Us
BCAA partnered with the Presidents Group in celebration of team member Crystal Bramwell and her experience living and working with a disability.
As a 115-year-old purpose-led organization, we must do our part to reflect on complex historical legacies and to advance reconciliation. BCAA is committed to reflecting the communities we serve, inclusive of the Indigenous Peoples of BC, and to learn more together about how we can actively contribute to truth and reconciliation.
BCAA has begun to offer reconciliation-related learning resources to team members in conjunction with our 'Reconciliaction Roadmap,' which outlines specific programming and initiatives to attract, welcome, engage and support Indigenous team members, as well as create space for non-Indigenous team members to learn, reflect and plan. Reconciliation is an ongoing and active process in which we can all take part, and this signifies the beginning of our continuous learning journey as an organization.