Commemorative artwork by Chairman Ting
Moving British Columbia Forward
BCAA recently hit a major milestone thanks to our Members. A humble club that started in Victoria with 11 early automobile enthusiasts, has grown to a province-wide movement of over One Million Members strong! Learn more about what this means for you and our province below in the open letter from BCAA President & CEO, Eric Hopkins and enter for a chance to win a limited-edition commemorative digital artwork!
Together, we're over one million Members strong, and it's thanks to you!
What moves you, moves us. That's why we've been helping British Columbians move forward since 1906. Providing peace of mind at home and on the go as the most trusted brand in Canada in association with CAA.*
Why? Because BC is on a journey – and it's one we believe in. We believe this is one of the best places on earth, and it's our role to make life in BC better for everyone. We believe in blue skies, safe spaces, protecting what's good, and changing what isn't. We believe in quick trips to see friends. And epic adventures to see it all. We believe in the power of momentum — the resolve to keep improving, no matter what. Because we're all in this together. Things break down, but we move forward. Storms may come, but we rebuild. And when the world evolves, we embrace it. With new dreams, new thinking, new solutions.
It's just what we do as a Member-based organization, and thanks to you, we've grown to over one million BCAA Members strong! Today we are a purpose-driven movement, and together we will continue to evolve to meet the ever-changing needs of British Columbians. That means making life easier for more British Columbians, building stronger communities, and finding ways to make our province more connected and resilient.
That's the power of Membership, and it's moving British Columbians forward. Thank you for being a Member.

Eric Hopkins, President & CEO
Win Limited-Edition Commemorative Artwork

To mark BCAA's historic One Million Members milestone, we've partnered with local artist, Chairman Ting and Tangible to create a Limited Edition BC Buns NFT Collection.
An NFT or Non-Fungible Token, is a way to own a unique piece of digital art. This collection includes unique bunny-inspired characters representing the diversity of our province, Members and British Columbians as we loo
k to the future and new ways to empower everyone to move forward.
What is the BCAA BC Buns Collection?
The exclusive BCAA x Chairman Ting BC Buns NFT Collection consists of 1,500 bunny-inspired digital art characters. Each NFT is unique, just like each British Columbian. The collection represents the beautiful diversity of our province which BCAA embraces as we look to the future and to new ways to move all British Columbians forward. The BCAA NFT contest winner can claim their very own BC Buns digital artwork. This new collaboration with BCAA plays off Ting's initial
Billion Buns NFT collection
. The Billion Buns Collection features 888 different bunny artworks (Ting's signature character) and sold out in a mere 48 seconds!
Not a BCAA Member yet? Join today and get BC's Best Roadside Assistance for less than $8 a month.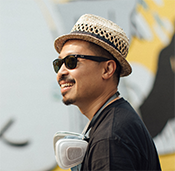 The BCAA BC Buns NFT Contest has now ended.
An NFT, or non-fungible token, is a digital asset that represents real-world objects like art and music. Each NFT is one of a kind and contains unique identifying codes which means it can't be replaced with something else. An NFT allows the buyer to purchase the original digital artwork and it contains built-in authentication, which serves as proof of purchase (keep in mind intellectual property rights are based on the artists discretion and purchasing an NFT doesn't necessarily mean you own the intellectual property). You can learn more about what an NFT is here.
NFTs exist on a blockchain, which is a distributed public ledger that records transactions. There are many blockchains, the two most popular ones for NFTs are Ethereum and Solana. Ethereum and Solana are both cryptocurrencies, like Bitcoin, but their blockchain also keeps track of who's holding and trading NFTs.

Like all publicly traded assets, prices fluctuate and we encourage anyone interested in this space to research and learn more before taking any action.
We have chosen to work with the Solana blockchain. Solana uses incredibly low energy per transaction compared to other blockchains such as Ethereum. An average Solana transaction uses less energy than three Google searches.
NFT stands for non-fungible token, "non-fungible" means that it is unique and can't be replaced with something else, where as "fungible" is something that can be replaced with another identical item. Physical money and cryptocurrencies are "fungible," meaning they can be traded or exchanged for one another. They're also equal in value—one dollar is always worth another dollar; one Bitcoin is always equal to another Bitcoin. NFTs are different. Each has a digital signature that makes it impossible for NFTs to be exchanged for or equal to one-another (hence, non-fungible). One digital art clip, for example, is not equal to another digital art clip simply because they're both NFTs.
The value of an NFT fluctuates and is based on how much someone is willing to sell or purchase it for, so it's not possible to place an accurate value on this NFT.
This is an opportunity for us to celebrate BCAA reaching One Million Members and provide BCAA Members that are interested with the opportunity to own a commemorative piece of digital artwork by a BC artist. We encourage anyone entering this contest, or interested in owning an NFT, to investigate and check whether it is something they feel comfortable doing.
As with all online platforms, there is a possible security risk however the blockchains decentralized network helps prevent data from being hacked or manipulated. This provides an added layer of authenticity and security. Even so, we encourage everyone to investigate and learn more about the possible risks before investing in the market.
BCAA trademarks are owned by, and use is authorized by, the Canadian Automobile Association. * As ranked by the 2022 Gustavson Brand Trust Index. † NO PURCHASE NECESSARY TO ENTER OR WIN. There are a minimum of 100 Prizes to be won, each consisting of a unique BCAA BC Buns NFT (Non-fungible token). The average value of each Prize is approximately $37.00 but the actual value will vary based on market fluctuations and the unique features and perceived value of each individual Prize. Additional Prizes may also be awarded. To be eligible, all entries must be received by British Columbia Automobile Association no later than 11:59PM PST on October 14, 2022. An eligible participant may also enter the Contest by sending an index card with their name, email address and mailing address printed on one side of the card to BCAA, 4567 Canada Way, Burnaby, BC V5G 4T1, Attn: BCAA One Million Members NFT Contest, provided it is received by BCAA before the end of the Promotion Period. Winner must answer a skill testing question. Open to residents of British Columbia and Yukon who are at least nineteen years old. Odds of winning depend on the total number of eligible entries received. Contest winners must complete additional steps (that will be provided), on or before 11:59PM PST on October 31, 2022, to successfully claim awarded prizes. For more information, visit our Contest Rules www.bcaa.com/NFTcontest.