Four BC community leaders talk social change: where we've been, where we need to go and how we'll get there.
By the numbers, BC is the most diverse province in Canada. Around 30 per cent of us are recent immigrants. A quarter are people of colour, and five per cent identify as Indigenous. Around 15 per cent are people with a disability, and an estimated 200,000-plus are members of the LGBTQIA2S+ community.* And while we've made some progress toward inclusion, there is still work to do, as recent events have underlined – from a deeply disturbing rise in anti-Asian hate incidents, to ever-painful reminders about the treatment of Indigenous people. Here you'll meet four leaders who are doing that work, and helping others follow in their footsteps, pushing for change and pointing the way forward.
by Catherine Tse (she/her) | BCAA Magazine, Fall/Winter 2021
Bob Joseph (he/him)
Oral tradition is the cornerstone of many Indigenous societies, where cultural knowledge, history and memories pass through speech from one generation to the next. But when oral tradition clashes with the conventions of Western society, the result can be "communication chaos," says Bob Joseph, founder of Indigenous Corporate Training Inc., a company he started in 2002 to provide Indigenous-relations training to governments and individuals. A member of the Gwawa'enuxw, one of 18 tribes that make up the Kwakwaka'wakw Nation, Joseph grew up near Campbell River and lives on Vancouver Island.
Western conversation patterns are based on point-counterpoint – one person speaks, another responds, and then they go back and forth, sometimes over one another, because speed is perceived as proficiency. "Oral societies communicate much differently," says Joseph. "I'm allowed to talk, stop talking, gather my thoughts, start talking again, stop again."
The difference can have real-world consequences. He presents a scenario: a police officer approaches an Indigenous person raised in the oral tradition – talking, pausing, talking, thinking. This could be misinterpreted as suspicious behaviour, resulting in a cross-cultural miscommunication based on ethnocentric bias.
Working to understand cultural norms is one step majority groups can take toward inclusion of Indigenous people in daily and working life. Joseph offers some other suggestions: read up on the Indigenous history of BC and Canada. Learn about the original inhabitants of the land you're on, and acknowledge their traditional territories. Learn how inherited and lived traumas, such as from residential schools, affect Indigenous people today.
In the spirit of breaking down barriers, Joseph offers many training materials for free on his website. His ebook, 23 Tips on What Not to Say or Do When Working Effectively with Indigenous Peoples, was downloaded more than 10,000 times in the first six weeks of publishing, in 2019.
His blog (ictinc.ca/blog) offers an enormous amount of information on topics ranging from how to help after the discovery of unmarked gravesites at BC residential schools, to why cultural appropriation is disrespectful. One early post, "21 Things You May Not Have Known About the Indian Act" became such a viral sensation that it evolved into a nationally bestselling, award-winning book of the same name.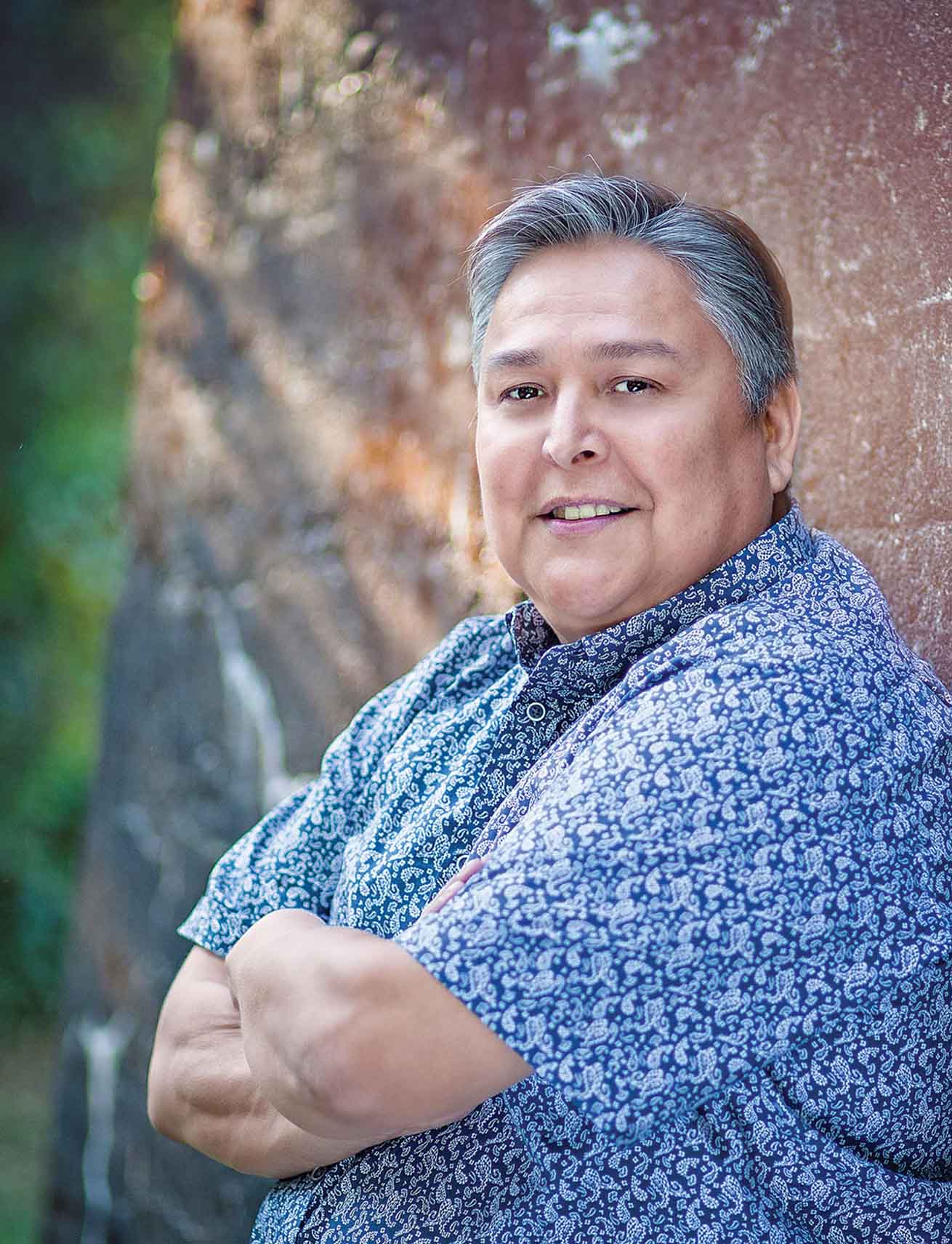 Bob Joseph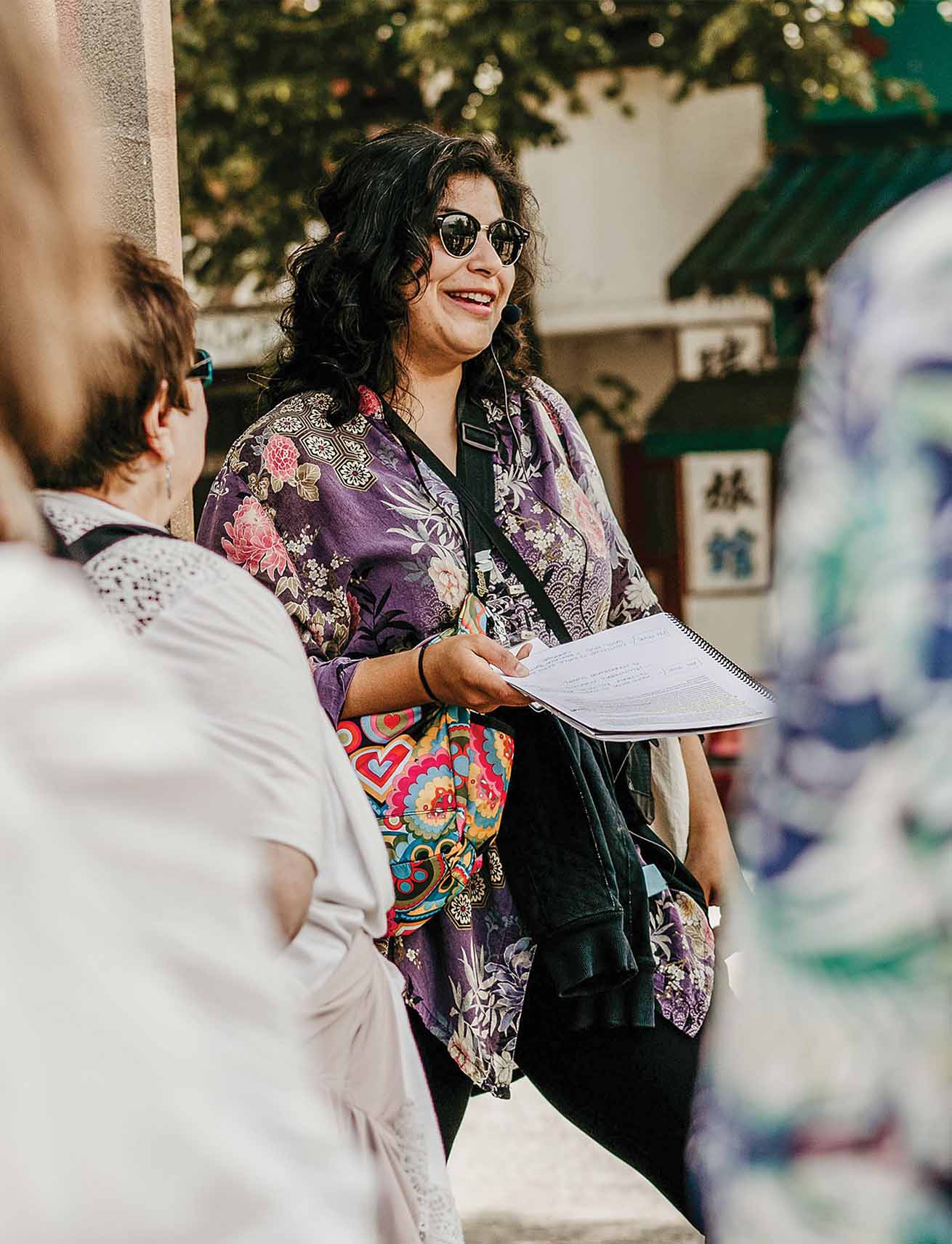 Carmel Tanaka
Carmel Tanaka (she/her)
As part of her work as a community engagement professional, Carmel Tanaka guides Cross Cultural Walking Tours in Vancouver's oldest neighbourhood. Against a backdrop of murals painted on buildings in Hogan's Alley, Jewish Strathcona, Paueru-gai (Powell Street) and Chinatown, Tanaka describes life in the area, past and present. Participants are often shocked to hear of the atrocities levelled against Indigenous, Black, Jewish, Japanese, Chinese, Ukrainian, Italian and other communities over the decades.
One much-loved mural by Cheng Shu Ren (Arthur Cheng) at Columbia and East Pender streets depicts three scenes of Chinatown pioneers. This summer, there was a jarring defacement: each man, woman and child in the mural was covered in splotches of red paint, intended to look like bullet wounds. This was a clear message. This was anti-Asian hate.
And it was far from an isolated incident. According to the California-based Center for the Study of Hate and Extremism (CSHE), Vancouver experienced a 717 per cent spike in anti-Asian hate crimes from 2019 to 2020. No one in Tanaka's world was surprised.
"Across Canada, there's an increase in anti-Asian racism and hate crimes," she says. And the statistics we see aren't even representative, she adds, because some community members aren't comfortable reporting incidents to authorities. "The verbal assaults, the physical assaults – this has been happening for a very long time," says Tanaka. So, when she was approached last year to help create Elimin8Hate, a new advocacy arm of the Vancouver Asian Film Festival (VAFF), setting up a framework to document anti-Asian hate crimes was a priority. The reporting website is a partnership with project1907, an organization dedicated to amplifying the voices of Asian women (its name an homage to Vancouver's anti-Asian race riots of 1907). From there, Tanaka got to work on the Elimin8Hate mission to highlight and eliminate anti-Asian racism.
These days, Tanaka has moved on to other projects, but she's still fighting hate, anti-Asian and otherwise. As the granddaughter of Holocaust survivors and interned Japanese Canadians, she's also an activist in the Jewish community, having founded Genocide Prevention BC and JQT Vancouver, the first Jewish queer and trans non-profit in the province. "I'm trying to break the cycle, but also to help others along the way," she says. "I want to make sure that this world is a better place than when I found it." Learn more about Carmel's work here.
Amil Reddy (they/them)
Several years ago, Amil Reddy approached their mother to tell her they were changing their first name; dropping it in favour of their gender-neutral middle name, Amil. They weren't sure how she'd react.
Reddy is a transgender Asian Pacific Islander who has dedicated a 13-year career to empowering traditionally marginalized groups, from homeless youth to queer, trans and Two-Spirit people (an Indigenous umbrella term describing diverse gender identities). Most recently, as principal at Amil Reddy Consulting, Reddy delivers diversity, equity and inclusion training to BC businesses and organizations.
This kind of work is personal, and in order for it to resonate, you have to share a part of yourself, says Reddy. As rewarding as this is, it's emotionally exhausting. People drawn to it often arrive after a lifetime of discrimination, from microaggressions (everyday slights and indignities that compound over time) to gaslighting (a form of manipulation when other people undermine personal truths and experiences). "Whether or not they were intentional, they created the feeling [in me] of not being enough," says Reddy.
There are simple actions people can take to become better allies and support marginalized communities, offers Reddy. Know your own pronouns and start introducing yourself with them, for instance. "This is such a low-barrier way to really show support for gender-diverse folks," says Reddy. "It signals to others that it's OK to have different pronouns." Another: practise conscious consumerism to make a positive social, economic or environmental impact. Marginalized communities are disproportionately affected by things like poor housing conditions, lack of food security and climate change, so it makes sense to support brands that in turn support their whole communities.
Sometimes, a small act of validation can make all the difference. When Reddy's mother learned about the name change, for example, it proved to be a turning point. "She looked at me then said, 'That makes complete sense. I gave it to you for a reason. It means worthy in Sanskrit.' After that, I felt worthy. I'm worthy to take up this work, I'm worthy to be myself in my queerness; in my mixed race," says Reddy. "I'm worthy of love, I'm worthy of success, I'm worthy of being safe, of feeling heard, feeling seen and valued. And I'm worthy of doing this work to ensure everyone can feel the same."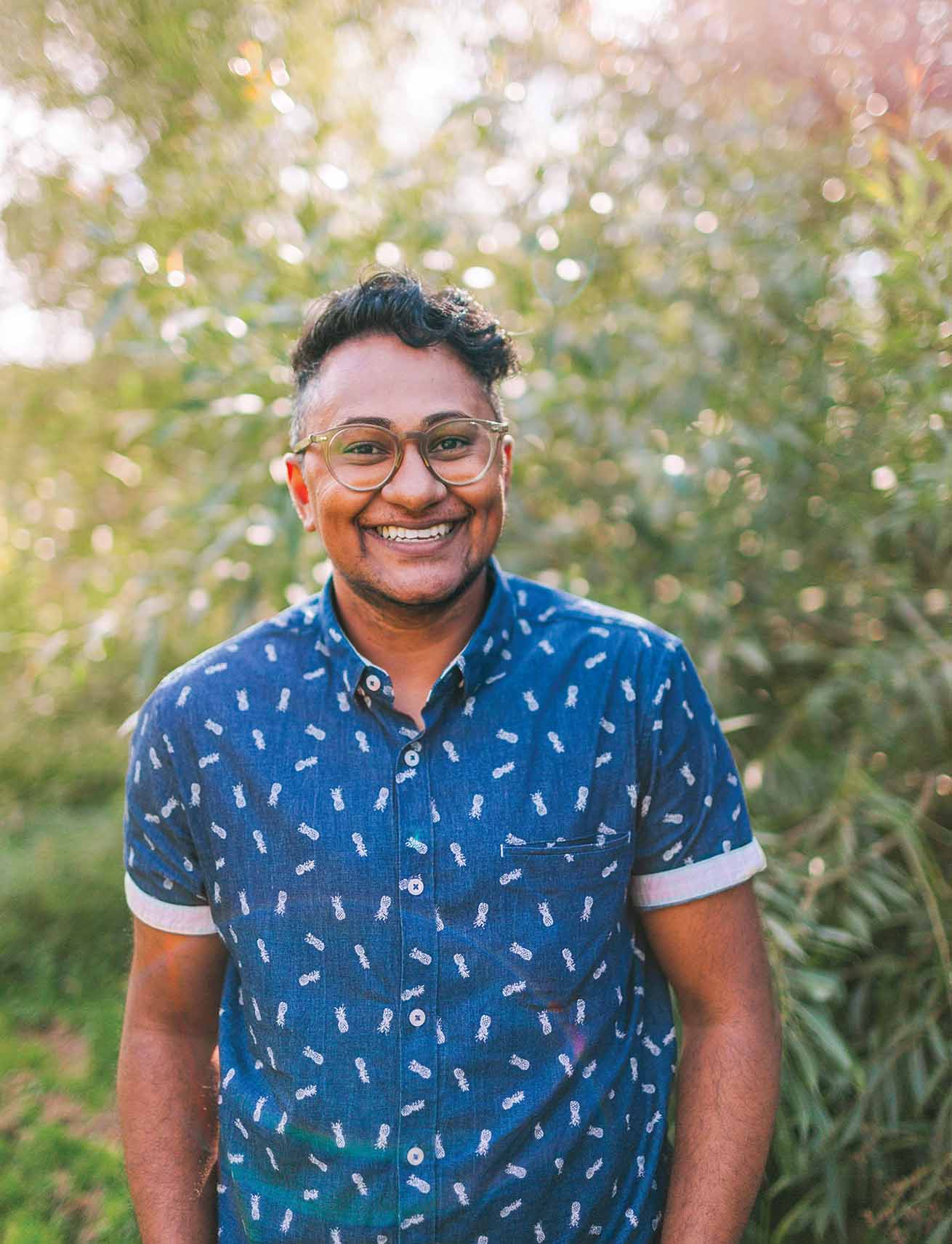 Amil Reddy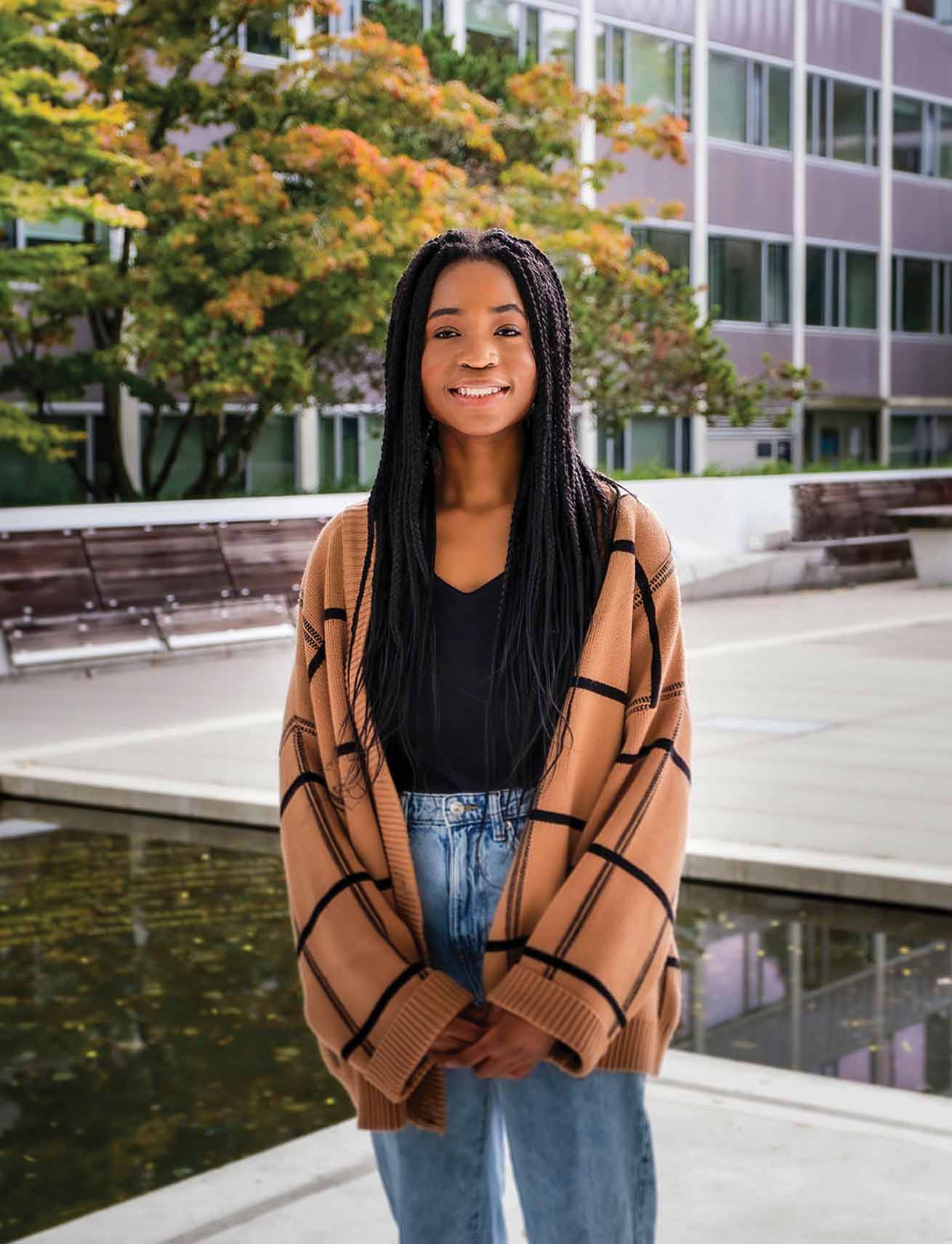 Mary Falade
Mary Falade (she/her)
High school is hard enough. But as a first-generation Nigerian who immigrated to Canada in 2010 at age 10, and moved to Kamloops at 11, Mary Falade also felt like an outsider in her new home.
"As soon as I started going to school in Kamloops, all the other kids, even adults, were very aware of the fact that I was a different race," recalls Falade. "There were a lot of times where I would get left out, or when I tried to join a conversation, there would be this disconnect, and they saw me as someone who couldn't relate or understand, so I would just fall to the sidelines. There were also times when they would just continuously mention the fact that I was Black; [their] way of constantly calling out the fact that I was different." There was never anyone explicitly saying she wasn't welcome, but that didn't make it excusable, she adds. "Racism is racism, even when it's implicit. And that is what I experienced."
In response to this, Falade teamed up with friend and fellow student Joy Ahrum Kwak in Grade 11, and started a Diversity and Culture Club. The club brought together students of different ethnic backgrounds, and served as an incubator for what would become Motion of Colour, a current anti-racism youth group. (See Falade and Kwak's tips for allies here.)
Falade, who still serves as co-director of the group with Kwak, is now a fourth-year UBC student, aiming to complete a Master's in Organizational Psychology, focused on workplaces. "I want to bring more attention to the emotional and mental health of employees and clients, especially those who are part of minority groups and often experience discrimination," she says. She also remains committed to addressing racism in Kamloops. After the murder of George Floyd, and Black Lives Matter protests across North America in 2020, Falade started a petition for the Kamloops-Thompson school district to welcome and celebrate Black students. Specifically, the petition called for the district to incorporate Black authors, history and anti-racism into the curriculum, replacing the notion that Canada is a multicultural haven and instead teaching racism as a systemic issue.
"We spend our time in school learning and fixating on the experiences of white Canadians, without ever learning about ourselves," read the petition. "This reinforces prejudiced mindsets and behaviours." The school board agreed and recently committed to working with Falade and Kwak on an update.
Inclusion at BCAA
BCAA is committed to supporting a workplace that represents, respects and celebrates the diversity of BC. Here are a few steps we're taking:
Implementing diversity and inclusion practices, including a committee that guides activities, listens to employees, reviews programs and measures progress.

Providing employee resource groups that support mental health, working parents, diverse cultures and diverse abilities.

Evaluating our hiring practices and policies to ensure we attract and retain diverse talent, and help these individuals grow at BCAA.

Providing inclusion, allyship and unconscious bias training.

Advancing inclusive language across BCAA, including encouraging the use of pronouns.
---
Catherine Tse is a legally blind writer based in Vancouver.
Photo credits: Bob Joseph, Kayla Isomura Photography, Crystal Sing Photography, Robert Karpa