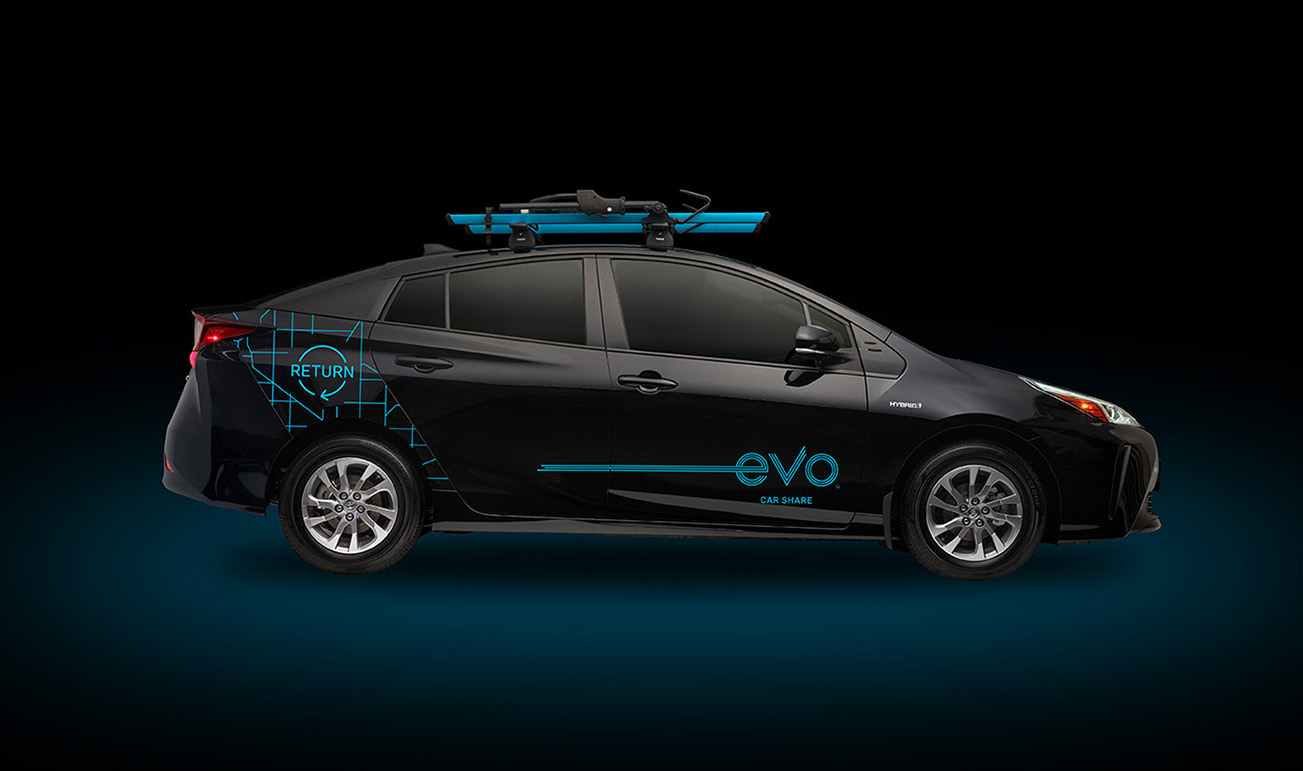 New Evo Car Share Service – Evo Return – Arrives in Surrey, Pick up and drop off at the same location
Surrey, B.C., September 14, 2022 – Today, Evo Car Share launches Evo Return in Surrey, a new service designed for planned (Members can book up to 30 days in advance) trips, and where neighborhood population density may be too low to sustain Evo's regular free-floating model.
Evo Return is station-based, which means picking up and returning the vehicle to the same "station"/location. Starting as a pilot program, Evo Return cars are stationed in marked parking spots at Surrey Skytrain stations, with five cars at Surrey City Centre and five at King George.
Amitis Khorsandi, Evo Car share Director says the idea for Evo Return came from hearing from people who wanted to plan their longer trips longer in advance and also wanted the Evo service in other areas around the Lower Mainland. She says that Evo Return is a way to introduce the service to cities where Evo's current free-floating model may not be possible just yet. "We're super excited to bring Evo Return to Surrey. We really want to help locals with another way to get where they want to go without needing to own or lease a car."
The Evo Return vehicles are hybrids like all Evos and the service is available to all Evo Members and is booked via the Evo App. Members can book an Evo Return vehicle as far as 30 days in advance. Minimum booking is one hour, and the maximum is 30 days. Pricing follows Evo's regular minute, hour or daily rates.
Khorsandi expects Evo Return to be a popular option for daytrips, longer errands, or weekend getaways. "It's all about choice and giving people more ways to get where they need to go," she adds. Starting in Surrey, the Evo team is hoping to expand the Evo Return service to more communities over time.