Do I need small business insurance?
The golden rule of insurance: if you think you may need it, the answer is always "yes, protect and cover the business you love."
Small business insurance gives you the confidence to grow, knowing your hard work is protected. It provides you with the ability to rebuild in the event of a claim and helps you manage your reputation amongst clients, customers, and landlords. You'll have peace of mind knowing that you're protected from common risks that small business owners face each year.
What is small business insurance?
Small Business Insurance (SBI) is an umbrella term for insurance policies that protect small business owners like you. This includes protection from risks such as theft, fire and lawsuits.
Your specific insurance coverage will vary, depending on your profession, industry, and the size and scope of your business operations. Generally, however, there are three categories of coverage:
Liability insurance - protects your business from damage caused to others.
Property insurance - covers your business for theft or damage, including repair and replacement costs.
Specialty insurance - covers your business for costs like legal expenses.
Reasons to consider small business insurance
Here are eight questions to ask yourself to help you determine if small business insurance is right for you.
1. If your business were to cause damages to a third party, are you protected against a potential lawsuit?
When you start selling products or services, no matter how big or small you are, you expose yourself to various liability risks. If your business's products or services are responsible for injuring a third party or damaging a third party's property, they could make a liability claim against you.
For example, if somebody slipped and fell at your place of business, a customer was injured or made sick by your product, or one of your staff damaged something belonging to a client, are you adequately covered? Lawsuits not only affect your bottom line, but they can also hurt your reputation with existing and prospective customers. Liability coverage will help keep your business running smoothly and is included in all BCAA policies. Our legal expense coverage, included in all BCAA small business policies, gives you unlimited access to a free Legal Helpline and covers the cost of an assigned lawyer for common legal events.
2. Do you operate your business out of a commercial space, like a shop, garage, warehouse or office? Do you have equipment, tools or inventory that would be expensive to replace?
If the answer to either of these questions is yes, you'll want to ensure that you have property insurance to cover the location you operate out of and its contents. Whether you rent or own your workspace, your business could be held responsible for any damages that occur.
Property insurance can also cover items like tools and equipment that are essential to your business's operation, which can be costly to replace. Tools transported or stored at job sites, for example, are particularly vulnerable to theft. Get coverage to replace or repair your equipment wherever it's kept.
And while theft and damage are the most common insurance claims, property insurance will also protect you against the unexpected – like a flood, fire or earthquake that damages your inventory or business-critical equipment. Property insurance helps you focus on getting back to businesses, not paying for unexpected repairs or replacements.
3. Speaking of equipment, would a breakdown significantly impact your ability to do business?
We know that things don't always go as planned, and the breakdown of an essential piece of equipment or technology can make or break operations. So, we also offer optional equipment breakdown coverage to help you out until your broken-down equipment is back up and running.
4. If your business had to shut down unexpectedly, would you have adequate savings to support yourself?
It's a scenario that no small business owner ever wants to encounter, but have you considered what would happen if you faced a business interruption and stopped earning revenue overnight? Do you have regular bills to pay, and if so, how long could your savings cover your expenses?
Depending on the nature of your business, anything from stolen or damaged equipment to uncontrollable environment scenarios may require you to close unexpectedly. BCAA Small Business Insurance offers optional business interruption insurance to protect against unexpected income loss. We have your back so you can focus on what's important.

5. Do you collect customer information?
If you collect customer data, like customer or client names, contact info and credit card details, you could be vulnerable to a cyber-attack. And while cyber-attacks aren't that common, they're becoming more frequent, and the stakes are high – just one incident can bankrupt a small business. According to the latest IBM Security report, the average cost of a data breach in Canada is $6.75 million per incident.
And while it's important to always take steps to protect yourself, get peace of mind knowing that BCAA's cyber coverage can help – it will cover notification costs if there's a data breach and your customers' personal info is no longer secure.
6. Are clients asking to see proof of insurance?
Commonly, customers or prospective clients may want to see proof of insurance before going into business with you. Having insurance for your small business can be valuable when you're pitching clients for new business – they'll take comfort in knowing you're covered, so you can both feel satisfied to do business together.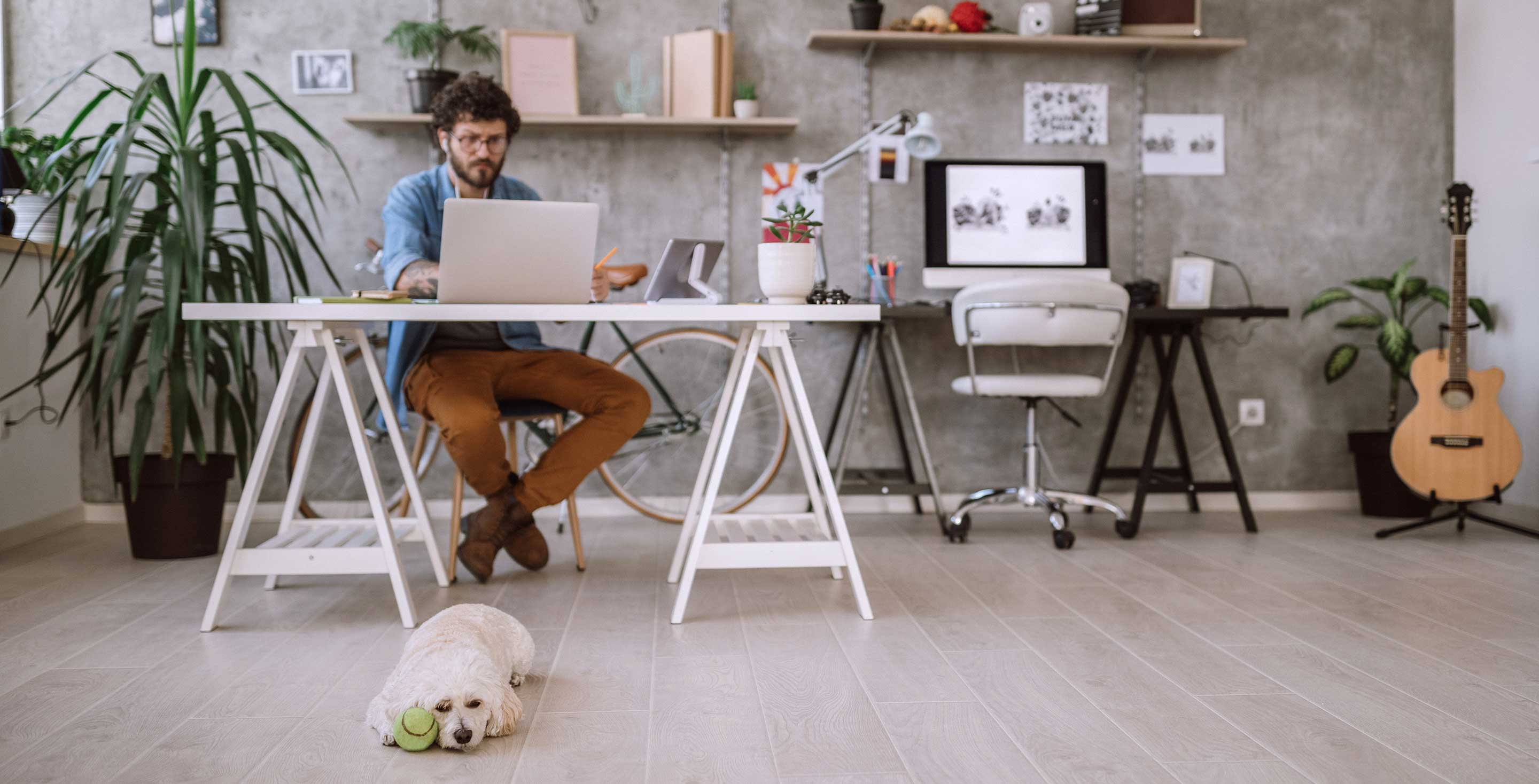 7. Do you run your business out of your home?
A little-known fact: if you're running a home-based business, home insurance doesn't cover your business operations. Business owners with a home office should have a commercial insurance policy on top of their home coverage.
8. Do your business goals include future growth?
For a small business to grow, securing a bank loan can be essential. Many banks often need to see you have insurance before they give your business a loan.
How BCAA can help your small business
At BCAA, we know that every BC business is unique, and one size does not fit all. That's why BCAA Small Business Insurance is a great option for BC businesses like yours. We are insurance for BC, made in BC, specializing in businesses with fewer than ten employees and less than $5 million in yearly revenue who operate in these sectors:
Construction & Trades. Business owners who work with their hands to build, fix and install.
Business & Professional Service. Those who offer knowledge-based services to clients.
Retail. Business owners who sell things in shops, online or from home.
Landlords. People who rent, lease or manage properties.
We understand BC business
Here at BCAA, our online insurance tools help to identify your unique needs so we can make custom, tailored recommendations. Our mission: provide you with the foundation of insurance protection so your business can continue to thrive and grow. Plus, business owners with a personal BCAA Membership can save up to 10%.
Let's talk
We'd love to learn more about how your business works. Visit us online or call our insurance professionals at 1.888.268.2222. Talk with you soon!