Must-do adventures for your BC bucket list this winter
12/12/2022
---
British Columbia is a world-class destination all year around – but it really comes into its own in the winter season. From skiing to skating to ziplining through the mountains, our province really has got it all.
As the weather starts to dip, it's time to consider which winter activities to partake in – whether it's solo or with the family.
We have put together a fantastic list of winter activities for you. But before you get adventuring, enter our BCAA Bucket List Adventure contest where you can enter for a chance to win $10,000 to experience BC! It's free and easy to enter, just sign up here.
Snowshoeing
BC has an insane amount of snowshoe trails – there are 1,130 snowshoeing trails listed on Alltrails.com. For this activity you'll need snowshoes that are right for your weight, the terrain and snow conditions. Depending on the length of the trail, you'll also need water, snacks and layers. And of course, waterproof boots. Here's a great resource to learn more. Picking the best trail is tricky, but here are two that we love:
Wapta Falls, Yoho National Park (Easy)
An almost 5km out-and-back trail, around 40km outside of Field. It takes just under 1 hour 30 minutes to complete. It's a popular trail so you'll encounter other explorers along the route. Wapta Falls is the largest waterfall of the Kicking Horse River, at approximately 18 metres high and 107 metres wide.
Black Tusk Trail, Garibaldi Provincial Park (Hard)
Not for the faint of heart. It's a 25.9km loop, about halfway between Squamish and Whistler, that takes over 10 hours to complete with an elevation gain of over 1,700 metres. The views on the climb are breathtaking. This is one of the most scenic hikes in the area. Due to shorter days in winter, this snowshoe will likely roll into a two-day adventure. All the details you need about the trail is here and some here's some great info about planning an overnight trip.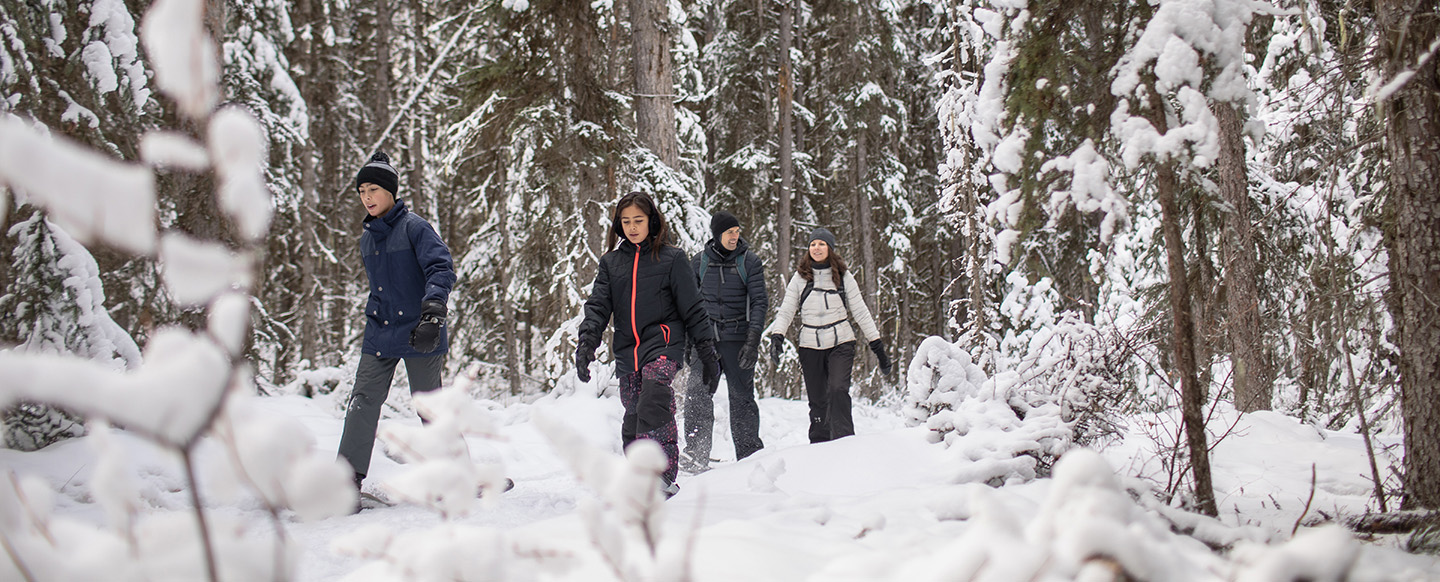 Skiing
It's hard to fathom winter in BC without skiing. There are 13 major ski resorts littered throughout the province, plus an array of smaller ones. For this activity you'll need: properly fitted skis and boots, helmet and poles, along with winter clothing, sun cream and lip block. Here are two must-visit ski resorts for all levels:
Sun Peaks Resort
Located 50 minutes outside of Kamloops, Sun Peaks Resort has everything you'll need... three skiable peaks that stretch across 4,270 acres. It is Canada's second largest ski area. It receives over six metres of snow per year and the mountains become covered with dry powder that is famous in the interior. All skiing levels welcome!
Big White Ski Resort (known by locals as "Big White')
Located 45 minutes outside of Kelowna, Big White Ski Resort calls itself "Canada's Favourite". It's a beautiful time of year to visit the Okanagan and the views do not disappoint. This resort sits at the highest summit in the Okanagan Highland between the Monashee Mountains and the Okanagan Valley. There are 105km of marked runs broken down as follows: 18% for beginner, 54% for intermediate, 22% for expert, 6% for extreme.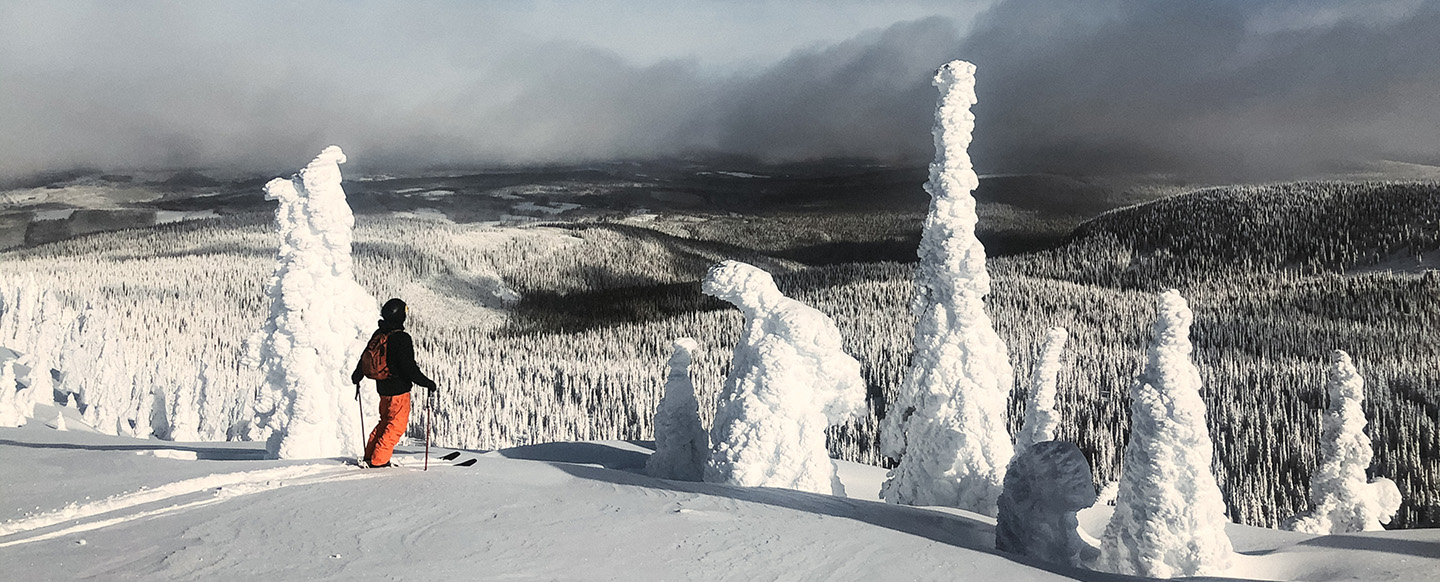 Storm watching in Tofino
Tofino is located on the west coast of Vancouver Island – at the westernmost part of the Island. There is nothing between Tofino and Japan except Pacific Ocean. That gives everyone an opportunity to view Mother Nature at work: dramatic skies, rain, beautiful colours and occasional sunshine. Grab a chair and lean into the wind at Chesterman Beach. Or head to Cox Bay Beach, where it's known to have the biggest waves. What to bring? Warm clothes, rubber boots and waterproof jacket. Be safe! Check the weather forecast before you go and get all your stormwatching in Tofino info right here.
Ice fishing at Dragon Lake, Quesnel
The 225-hectare, Dragon Lake, is minutes away from downtown Quesnel. It also happens to be stocked with rainbow trout. One of the highlights of the Cariboo Region, Dragon Lake is the home of trophy-sized rainbows. Fish over 10 pounds are caught regularly. Things you will need: ice auger, ice fishing rod, ice fishing lures and more. Check the freshwater regulations before you go and ensure there isn't an ice-fishing closure or bait ban in place. In BC, all anglers over the age of 16 require a freshwater fishing license to go ice fishing. All the details are here.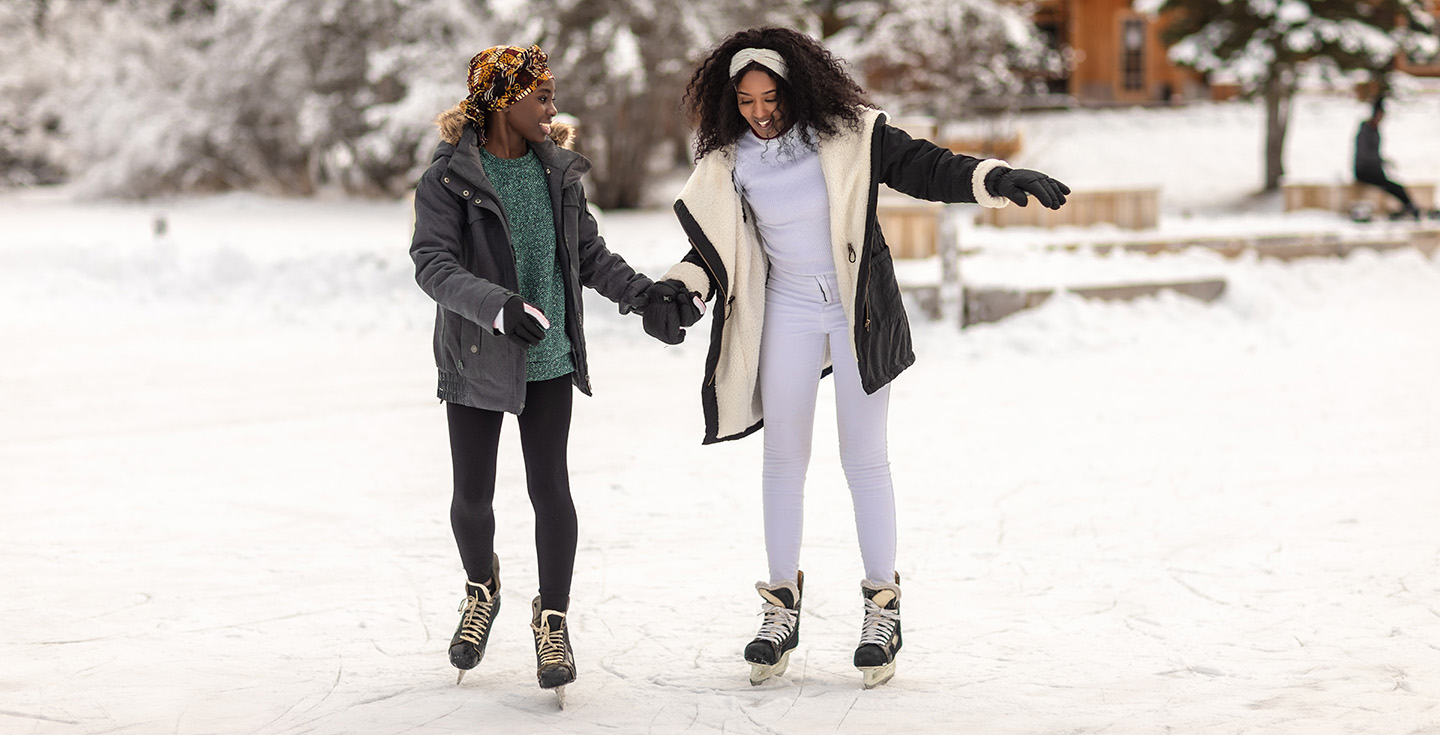 Skating in Invermere
An adorable town that we mentioned in our summer BC Bucket List Adventures article that also shines in the winter. Invermere has the world's longest natural skating rink dubbed "The Whiteway". It stretches 34km across groomed surface on Lake Windermere (once it's frozen of course). There are three official ways to access the ice: one at Kinsmen beach in Invermere, one at the Invermere Bay Condos in Invermere and one at Windermere beach in Windermere. What to bring? Skates, warm clothing, water and snacks.
Zipline through the snow in Whistler
Ziplining is not only a summer activity! Winter ziplining is becoming more popular. If you're in the Whistler area, you'll want to consider a Winter Après Tour. You can do this after a day of skiing or make it the main activity of the day. Zip through old growth forest and catch some snowflakes along the way. All gear is provided you'll just have to meet the ziplining height, age and weight requirements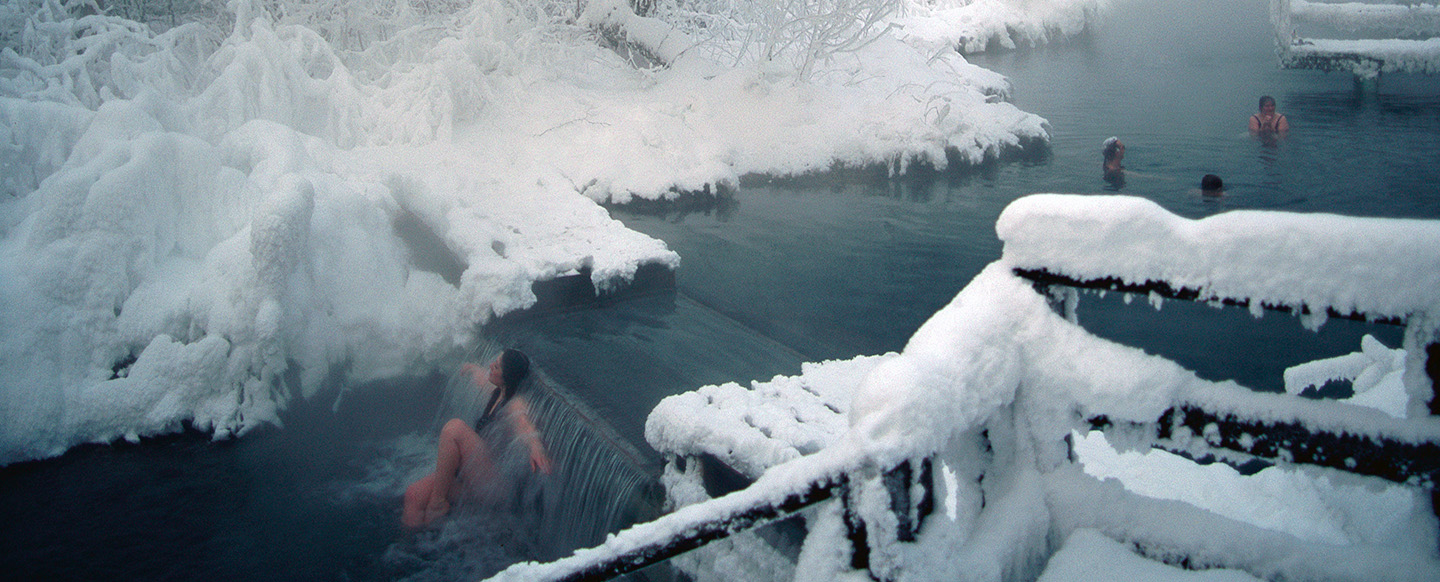 Soak in a hot spring in Northern BC
You'll find the second largest natural hot springs in Canada located at kilometre 765 of the Alaska Highway, approximately 60km north of Muncho Lake Provincial Park. Liard River Hot Springs is a natural river of hot water rather than a spring-fed, man-made pool. Situated in a diverse area it was originally known as the Tropical Valley. Pack your bathing suit and some warm layers for an epic trip to Liard River Hot Springs Provincial Park.
Start dreaming of what adventures you could be having in our beautiful province and enter our BCAA Bucket List Adventure contest for a chance to win $10,000! It's free and easy to enter, just sign up here.
NO PURCHASE NECESSARY TO ENTER OR WIN. There is one prize to be won, consisting of a cheque for $10,000 CDN. To be eligible, all entries must be received by British Columbia Automobile Association no later than the close of business on December 31, 2022. Winner must answer a skill testing question. Open to residents of British Columbia who are at least nineteen years old. Odds of winning depend on the total number of eligible entries received. For more information, visit our Contest Rules www.bcaa.com/bcbucketlist.

Insurance is sold through B.C.A.A. Holdings Ltd. dba BCAA Insurance Agency, a licensed insurance agency. Home insurance is underwritten by BCAA Insurance Corporation. Auto Insurance is underwritten by CAA Insurance Company and/or the Insurance Corporation of British Columbia. Travel Insurance is underwritten by BCAA Insurance Corporation and insurance claims are administered by Orion Travel Insurance Company and its subcontractors, Active Care Management (2018) Inc. and Global Excel Management Inc.