Riding into the future of mobility
You've seen e-bikes whiz past, and you may be thinking, 'It's time I got an e-bike, too'. You're not alone! With improved technology and a push for greener transportation that's pandemic-friendly and socially distant, the number of e-bikes may soon outpace other e-vehicles. Between 2020 and 2023, Deloitte estimates that over 130 million e-bikes will be sold worldwide.
Here in BC, we're eager to exercise and commute without worrying about hills, traffic or finding parking. And, with e-bike rebates available and talks of e-bike share programs coming to BC, it's a great time to learn more. So, here's a primer on why to get one and how to select the right type, whether you'll be riding it to your favourite BC patios or trails.
What's an e-bike?
An e-bike is a bicycle that is boosted with an electric motor to help you pedal faster and farther – you can ride it like a standard bike or get the motor to help you pedal. You don't need a driver's licence or car insurance like you do to drive 100%-motorized mopeds or scooters. Provided your e-bike's motor has a power output under 500 watts total and a max speed of 32 km/h on level ground, you're free to ride your e-bike on regular bike paths and trails. Get more info about the rules that apply to e-bikes here.
Why get an e-bike now
E-bikes are incredibly versatile and appeal to a wide range of people for many good reasons. Here are a few:
E-bikes help you climb
Boasting over 8,400 mountains, BC is Canada's most mountainous province, which means many hills to climb. Whatever shape you're in, e-bikes take the sweat out of your uphill grocery store ride. Just bike to the base of the hill, then let your e-bike help you pedal up the steep bit.
E-bikes help you pedal
You can ride your e-bike under your own power, electric power or both. And thanks to the built-in electric motor, you can use 'pedal assist' to help you ride up slopes. It doesn't feel different from a traditional bike—it just amplifies the effort you're already putting in. So, you spend less effort to travel faster and farther.
E-bikes help people with health challenges
Do you have knee trouble or asthma? E-bikes support your joints and lungs. Anyone, young or old, can ride uphill, into a strong headwind and on rainy or tough weather days. You can exercise without the pain and discomfort of an uphill climb in blazing August heat.
E-bikes are climate-friendly
E-bikes are a climate-friendly choice that produce far fewer carbon emissions than traditional vehicles. So, more e-bikes on the road mean lower emissions and better air quality.
E-bikes save you $$$
While an e-bike can be a bit of an investment up front, it can save you big in the long run. You'll save on fuel, insurance, tune-ups and parking. BC riders even get a rebate of $1,050 towards a new e-bike through the BC government's Scrap-It! program.
E-bikes are incredibly popular
Interested in getting an e-bike for summer? You might want to pick one soon, as many e-bike shops have waitlists for major brands and models. So if you want an e-bike in time for summer, best to order sooner than later.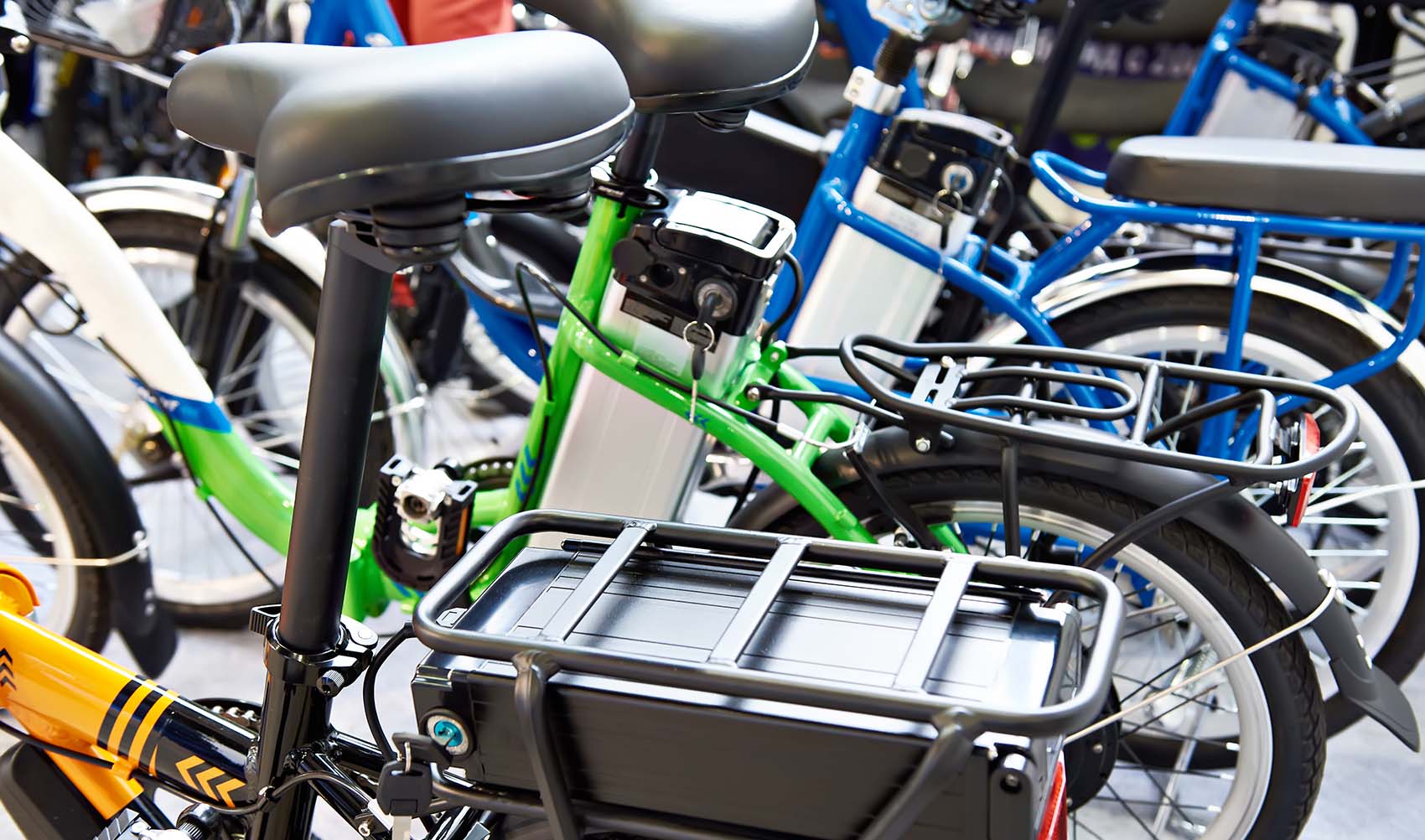 E-bike 101: How to choose your ride
E-bikes come in a range of categories: mountain, road, commuter, cruiser, cargo (great for families), gears (single gear or multiple), foldable and city. Cargo holds can be rear or front-mounted, and you can attach a child seat or trailer.
When you're picking the right e-bike, consider how you'll use it and your budget. Features to think about include speed (motor wattage), range (battery life), utility, portability, and price. To help you understand your choices, here are the main components of every e-bike and some more details on each:
Electric motor. Your e-bike's electric motor will be either a front hub (great for city riders as they're low maintenance), rear hub (great for biking off-road on steep/loose tracks) or mid-drive motor (which multiplies your power for both wheels, so you get better use of your gears).
Rechargeable battery. Recharge your battery by plugging into any standard electrical outlet—and some e-bike batteries recharge as you ride. Your e-bike battery is usually the most expensive bike component to produce, so if your e-bike is cheaper, it will have a smaller battery. Less expensive batteries give you 150-200Wh of charge, and a standard battery delivers 300-500Wh. E-bike batteries typically retain their charge for 50-60 km for city e-bikes, 100-120 km on standard e-bikes and up to 350-400 km on a powerful 3kW battery. Here's more info on how to choose the right battery.
Sensor and electric display. Your e-bike will have either a cadence sensor, which measures your pedal rotations per minute (RPM) like a speedometer, a torque sensor, which measures how hard you're riding to calculate how much electric power to give your bike, or both. If you want to learn more, check out these 12 tips to consider when buying an e-bike.
Where to get your e-bike & cycling gear
Thanks to their growing popularity, BC has many e-bike shops now, plus you can order e-bikes online. A BCAA Membership can help you save on e-bikes and accessories too. You could earn 2% in CAA Dollars® online by shopping at Walmart. Plus, find helmets, cycling gear and clothing at The Last Hunt where Members earn 2% in CAA Dollars® and Altitude Sports where Members earn 4% in CAA Dollars®.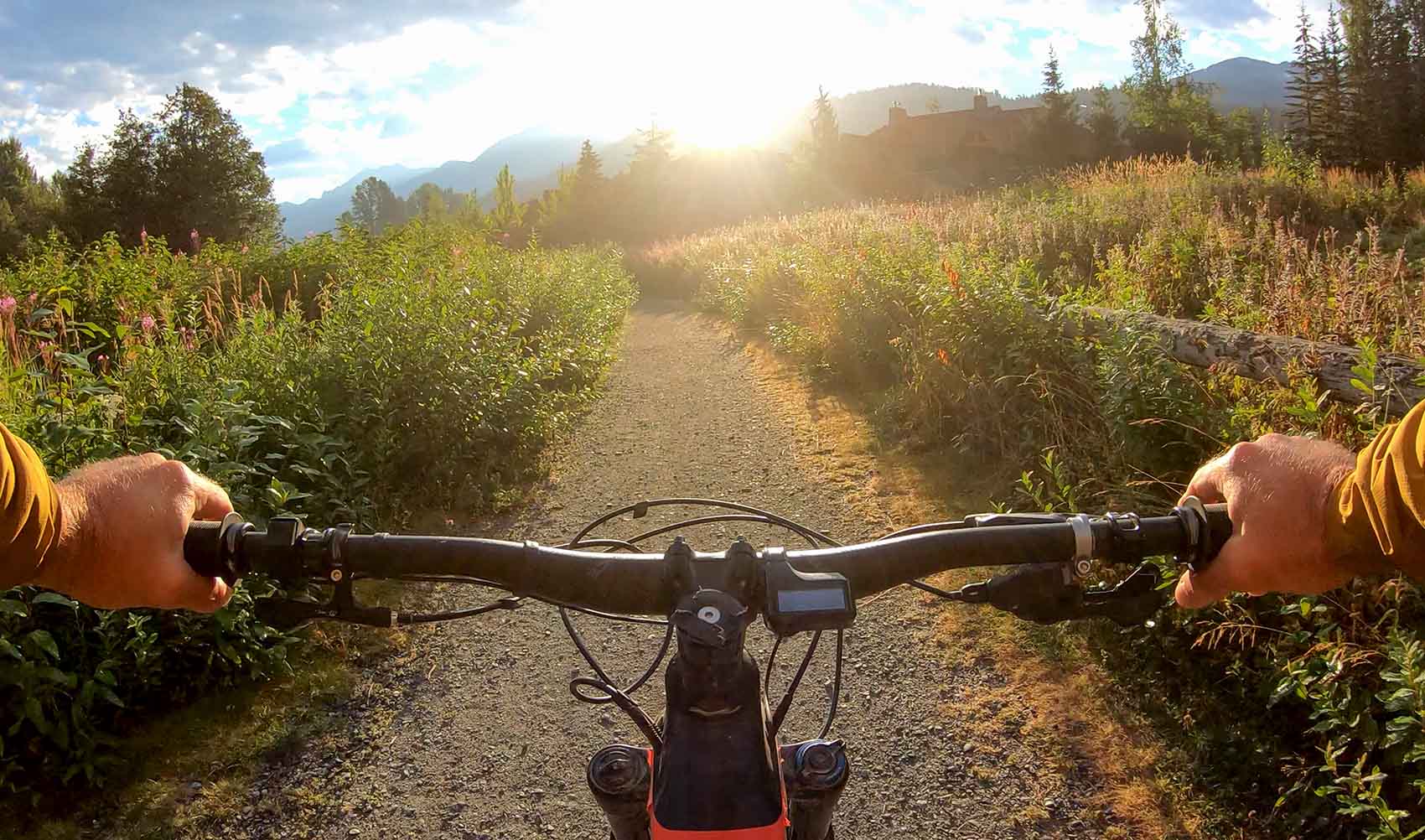 Where to ride
BC has hundreds of great e-bike rides. Here are the 5 best summer e-bike rides in Vancouver, top Vancouver Island bike tours, and a ton of awesome bike and e-bike trails can be found via Mountain Biking BC and Trailforks.
How to protect yourself and your e-bike
You can protect your e-bike from theft with BCAA Homeowners Insurance. Our personal property coverage protects your e-bike up to $2,000. If you'd like even more coverage, give us a call or book an appointment online with an insurance advisor.
You can also protect your e-bike on the road with a BCAA Plus or Premier Membership (you need motorcycle coverage for e-bikes due to the motorized features and heavier weight which isn't included with a Basic Membership). If your motor malfunctions, your battery doesn't charge or you have a flat tire, give us a call. We'll send a BCAA Roadside Assistance Technician to get you back on the road. We'll transport your e-bike to a repair shop or your home. Not a BCAA Member yet? Join today.
Have a great summer cycling to BC's best patios, road trips and trails.