Top BCAA Mobile App features that you may not know about
The new BCAA Mobile App brings all the power of your BCAA Membership to your fingertips. Find out how to get the most out of your BCAA Membership and the new BCAA Mobile App with these top features & pro tips.
1. Add your BCAA Membership card to your Apple Wallet or Google Wallet.
Keep your digital BCAA Membership handy for when you need it, whether it's for BCAA Roadside Assistance or for getting a free upsize on coffee.
Pro Tip: This feature is especially helpful for quick access to your BCAA Membership number when shopping online via the BCAA Rewards portal.
2. Get faster Roadside Assistance by placing your request using the app.
Whether you have a flat tire, run out of gas, get locked out of your car, need a battery boost or even a tow, help is only a tap away. Using the BCAA Mobile App, you can request roadside help even faster by submitting your request directly to the BCAA dispatch team. Plus, you'll get accurate location identification and call status tracking (where available).
Pro Tip: Add your vehicle information for quick and easy Roadside Assistance service and keep your contact information up to date. Both can be input easily in 'My Account' under 'Profile.'
3. Stay updated on your call with the BCAA Service Tracker.
Using the BCAA Mobile App, you can see your driver's location and estimated arrival in real-time (where available) with only a tap!
Pro Tip: You can even share this information with family and loved ones too, so they can rest assured knowing help is on the way.
4. Get personalized savings from BCAA Reward Partners everywhere you go.
Not only will you find the latest offers at your fingertips, but you can also personalize your rewards and keep tabs on your CAA Dollars® balance.
Pro Tip: View personalized offers based on your interests, offers nearby, and newest available offers, plus bookmark your favourite rewards with the Favourites list function.
5. Stay up to date on our most popular articles and content.
Find the most popular BCAA articles filled with tips and expert advice to help you navigate life in BC and beyond.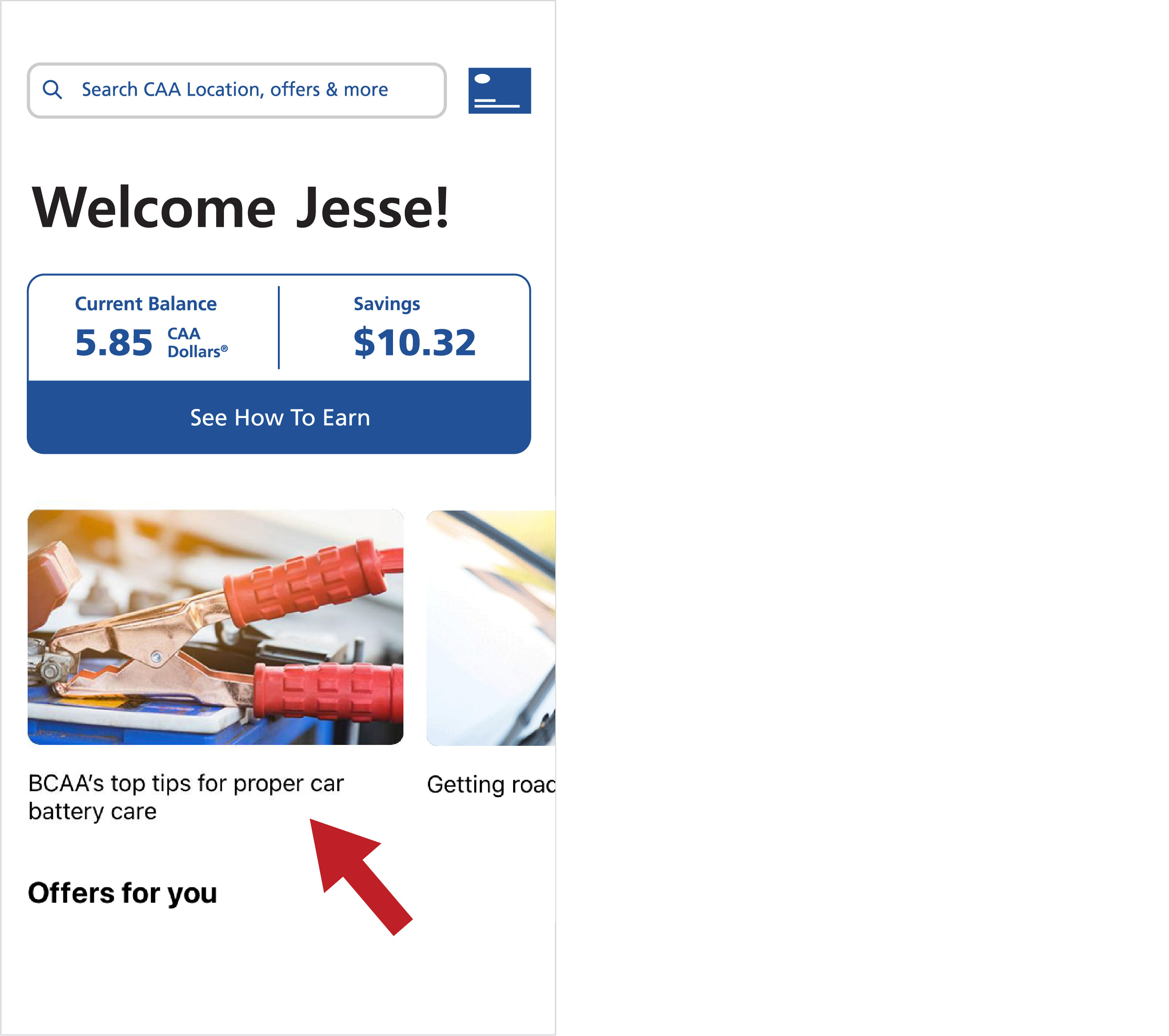 6. Real-time driving conditions, gas prices & weather information in your pocket.
Don't get caught unprepared. Stay safe and save time by checking the latest road, ferry and weather conditions before you hit the road, right from your phone. The BCAA Mobile App makes it easy by bringing all important trip information resources to you in one place.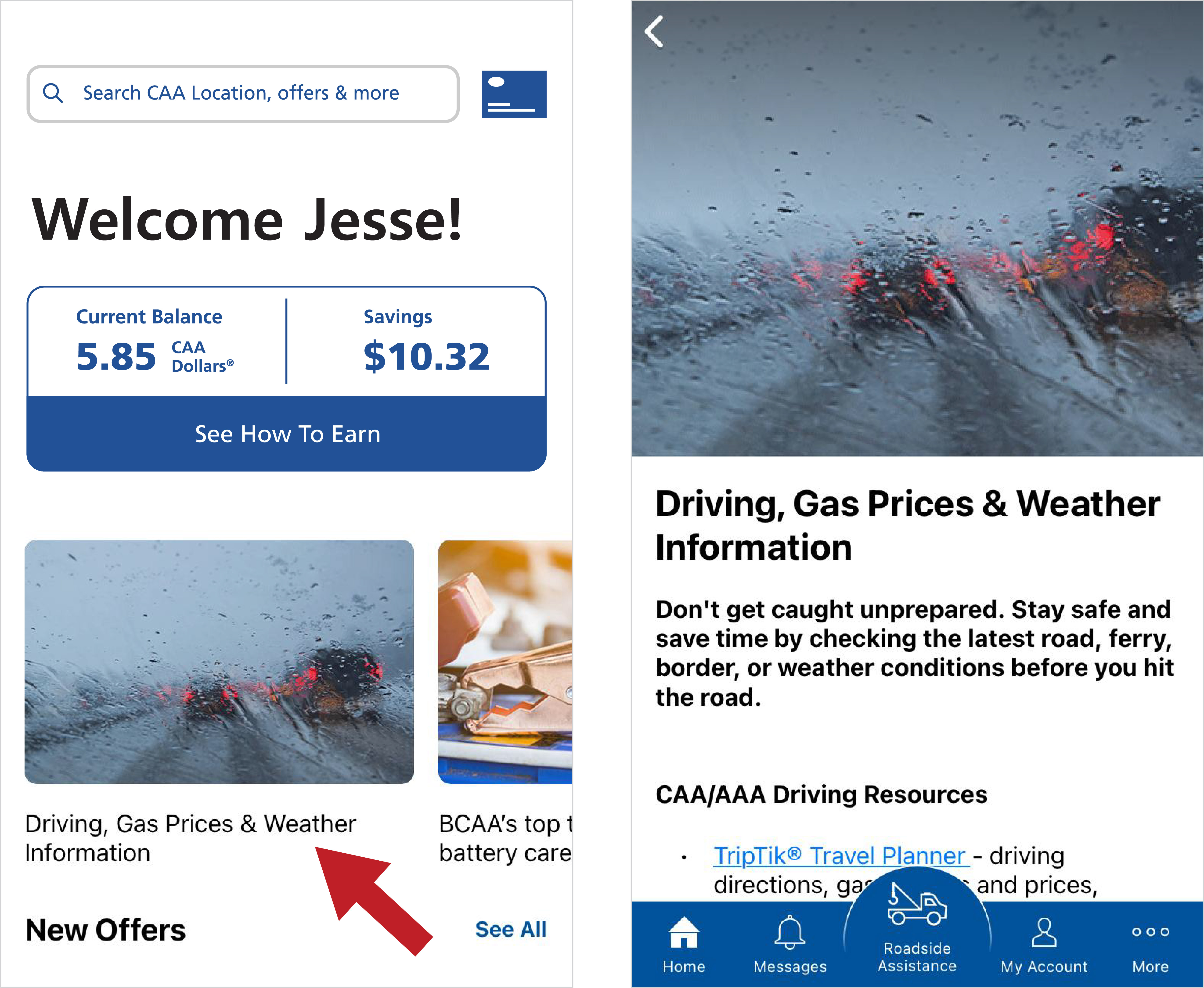 7. Get directions to BCAA Locations throughout BC.
Find directions and operating hours for BCAA Service Locations, BCAA Auto Service Centres, CAA Approved Auto Repair shops and more with the integrated map feature.