Travel tips to get through the airport shuffle
As exciting as it is to head off on a vacation, the fun doesn't seem to start until you've made it through the maze of obstacles found at the airport. While air travel can be unpredictable, there are ways to keep our stress levels down and make air travel as routine and painless as possible. Here are good airport habits to practice every time you travel that will help you save time, money and your sanity.
1. Pack smart
Ensure checked and carry-on bags meet size and weight restrictions. Ensure the items you pack meet security requirements for carry-on bags and restricted items such as liquids.


Check Canadian Air Transport Security Authority guidelines on restricted items including liquids.


If you're travelling with gifts, keep them unwrapped whether in checked luggage or carry-on bags so they can be easily inspected by airport security. Pack paper gift bags that you can use to wrap gifts once you get to your destination.
Get more packing tips in our blog, How to pack like a pro.
2. Check your travel documents
Weeks or even months in advance, ensure your passport and other identification are valid and up-to-date, and that you have necessary entry visas if they're required.


Keep your passport, tickets and visa requirements together in an easy-to-access pocket of your carry-on bag or purse.
3. Protect and tag your luggage
Remove old tags. Label all carry-on and checked luggage, both inside and out.


Distinguish your luggage from similar ones. Use a luggage cover (found at many retailers) or attach a bright ribbon to your luggage.


A lost or delayed luggage can eat up precious time and result in additional costs to travellers. Baggage Coverage, like the one included in the BCAA Trip Protection Package can protect your luggage while it's in transit and covers your personal effects and currency against loss or theft during your travels. Not only that, if you experience a lengthy luggage delay, you'll be covered for personal necessities that you would have had to purchase while waiting for your luggage to arrive, like clothes, toiletries and more.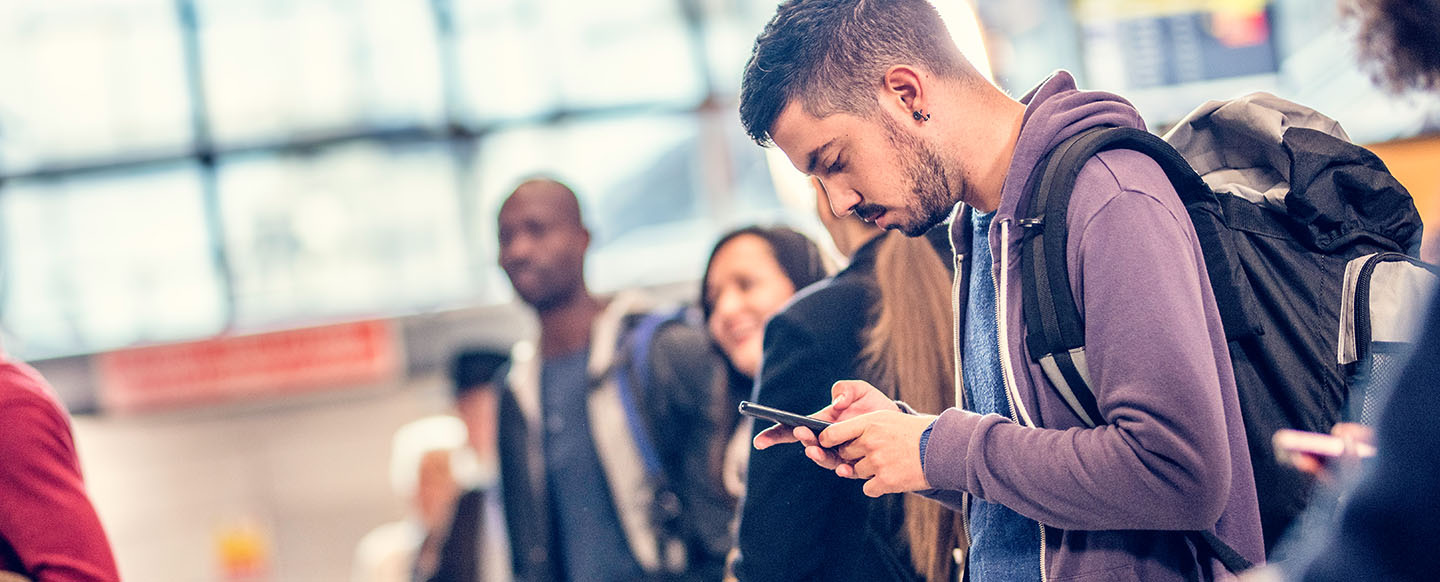 4. Prep your cell phone
Download your airline's app to get alerts for flight delays or the gate changes. Seeing alerts right away can help save time and allows you to adjust your schedule and plans.


Some airlines only offer entertainment on their apps, so get it on your phone ahead of time, and bring your headphones.


Remember to fully charge your phone and bring your charger.


Screenshot your boarding pass. If you received your boarding pass by email or text, take a screenshot of it so that it's saved with your photos. This backup could be useful if you accidentally delete the email or text, or if the airport's Wi-Fi isn't strong enough.
5. Arrive at the airport extra early
Pad the suggested time for arriving at the airport by at least 30 minutes for either domestic or international travel. Even if you arrive 3 hours before your departure, that gives you time to check in, get through security and deal with any unexpected changes.


Once you get through security, locate your departure gate right away before you head off to one of the airport restaurants or shops. Sometimes a boarding gate is located far away from the security checkpoint.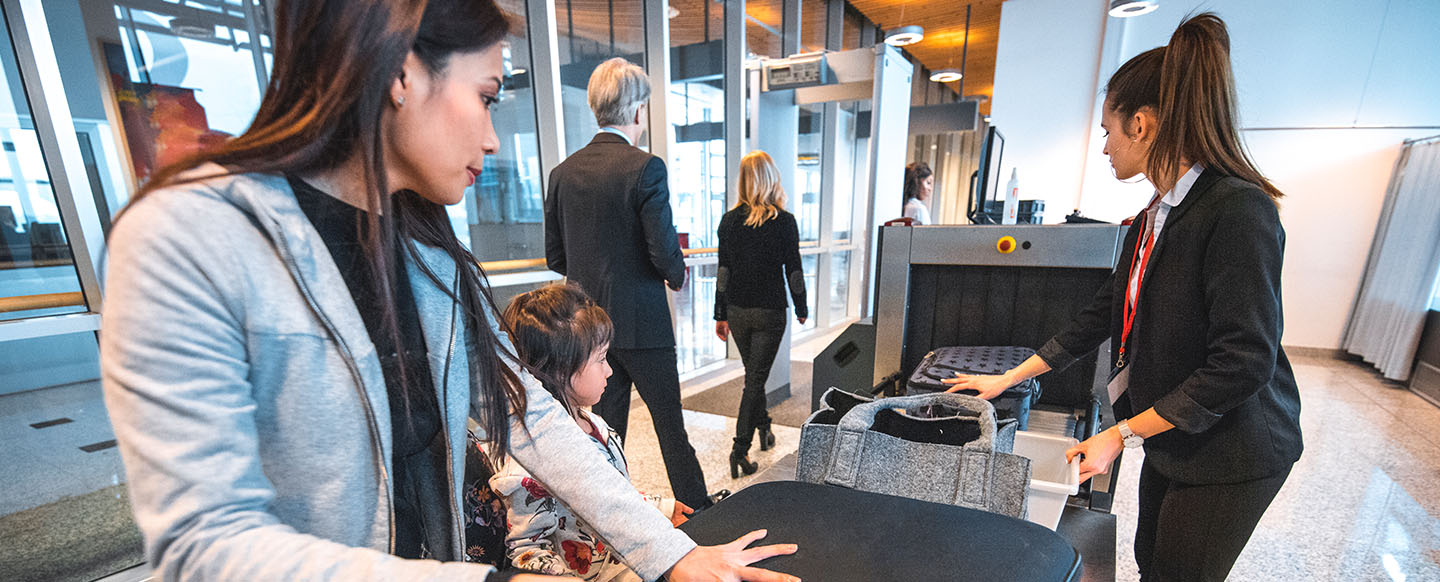 6. Be stealth at airport time-crunch points
Parking
Reserve airport parking if you plan to leave your car onsite. BCAA Members save on airport parking at Park YVR and Park'N Fly in Vancouver.
Consider public transit to avoid parking all together. If you're flying out of YVR, you can also take Evo Car Share to the airport hassle-free, and as a BCAA Member, you receive 10% savings on every Evo trip.
Check-in
Avoid standing in a long check-in line by using your airline's online option. Check-in ahead of time from the comfort of your home, right on your mobile phone.
Use the online check-in option as soon as it's made available by the airlines, which is typically made available 24 hours before your departure time.
Security checkpoint
Avoid wearing clothes, shoes or accessories that can trigger an inspection. Choose easy-to-remove outerwear (including for your kids).
Make sure items that need to be placed separately in a bin such as the clear plastic bag carrying any liquids, a laptop or gaming equipment can be easily retrieved from your carry-on bag.
Put any items that are likely to set off the scanner into one pocket of your carry-on bag, that way if the scanner alarm does go off, you don't need to rummage through your entire bag to find the culprit item.
Common items that set off scanner alarms are: coins, keys, watches, mobile phones, PDAs, belts and jewellery.