Here are our top 5 BC bucket list adventures…and you could win $10,000 to see them all
Summer is almost here! Time to enjoy BC's great outdoors with activities you've been waiting to do all year long.
British Columbians are fortunate to have so many beautiful beaches, lakes, rivers, mountains and forests. To help inspire your travels this summer, here are five bucket list activities to tick off before the summer's done. Even better, you can win $10,000 to spend on your adventures in our BCAA Bucket List Contest.
Here are our summer BC Bucket List inspirations to get you dreaming and packing.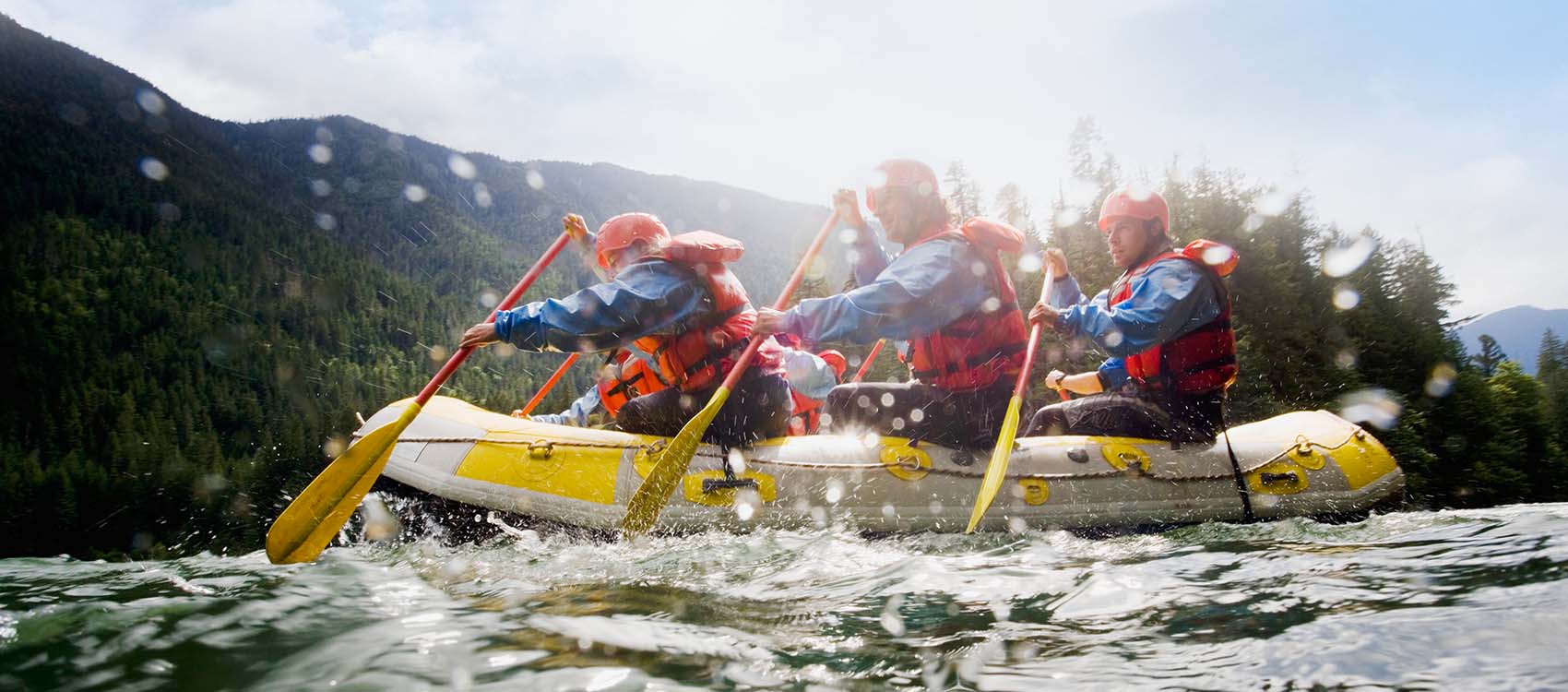 5. River rafting
Now this is a truly awe-inspiring Bucket List idea: board a raft with a few close friends and paddle down a frothy rugged river near you.
Where: Thompson River near Lytton, BC
What: Hire a rafting guide from the Kumsheen Rafting Resort to take you on one of the biggest volume rafting rivers in BC. The Thompson is famous for its Class II through IV rapids. You can ride a big, inflatable catamaran or paddle as a team through whitewater rapids like Devil's Kitchen, Witch's Cauldron, and Washing Machine. Paddle through 40 sets of rapids and rugged, desert-like canyon scenery. Thanks to Kamloops Lake, this section of the river is relatively warm compared to glacially-fed rivers.
When: 1-2 day trips from May to September
Facebook: @kumsheenrafting
Instagram: @kumsheenrafting
4. Hot springs
BC has so many great hot springs to choose from and this is a lesser-known, must-see soak:
G̱andll K'in Gwaay.yaay (Hotspring Island)
Where: Experience natural hot water bathing on a small, lush island off the coast of Lyell Island in the southern islands of Haida Gwaii archipelago.
What: Hotspring Island offers six hot pools fed by over 25 small vents, with temperatures ranging from 32° to 77° Celsius. You won't be soaking in seawater, though it's distinctly salty from the mineral content. From the pools, you'll see an amazing view across Juan Perez Sound, pods of killer whales or glimpses of globally rare seabirds like Cassin's Auklets or Ancient Murrelets flying or swimming by. Simply gorgeous and magical.
How to get here: You can fly to Haida Gwaii (Pacific Coastal airlines or Air Canada) or take the 8-hour ferry from Prince Rupert
Facebook: @HaidaNation
Instagram: @gohaidagwaii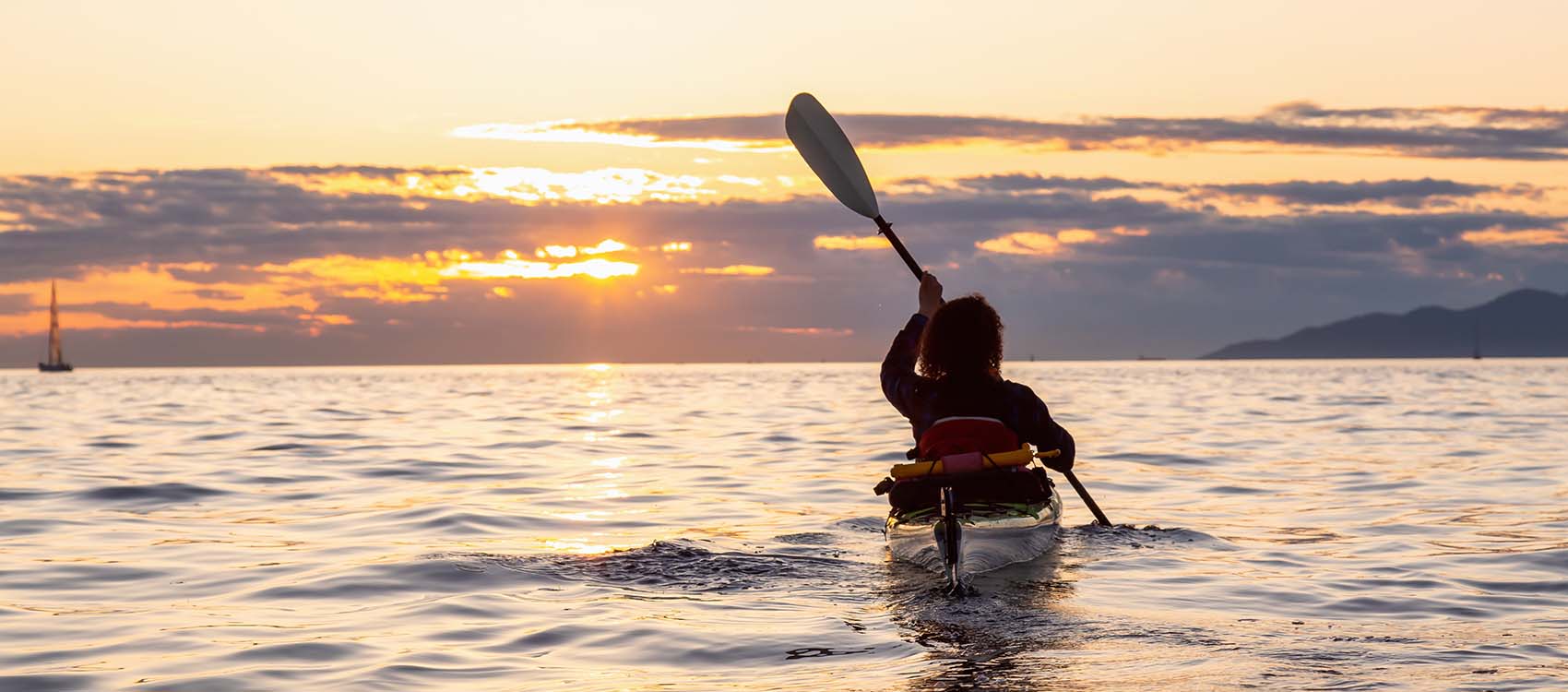 3. Golfing
Tobiano isn't just the best golfing in BC, it's the prettiest golf course in all of Canada.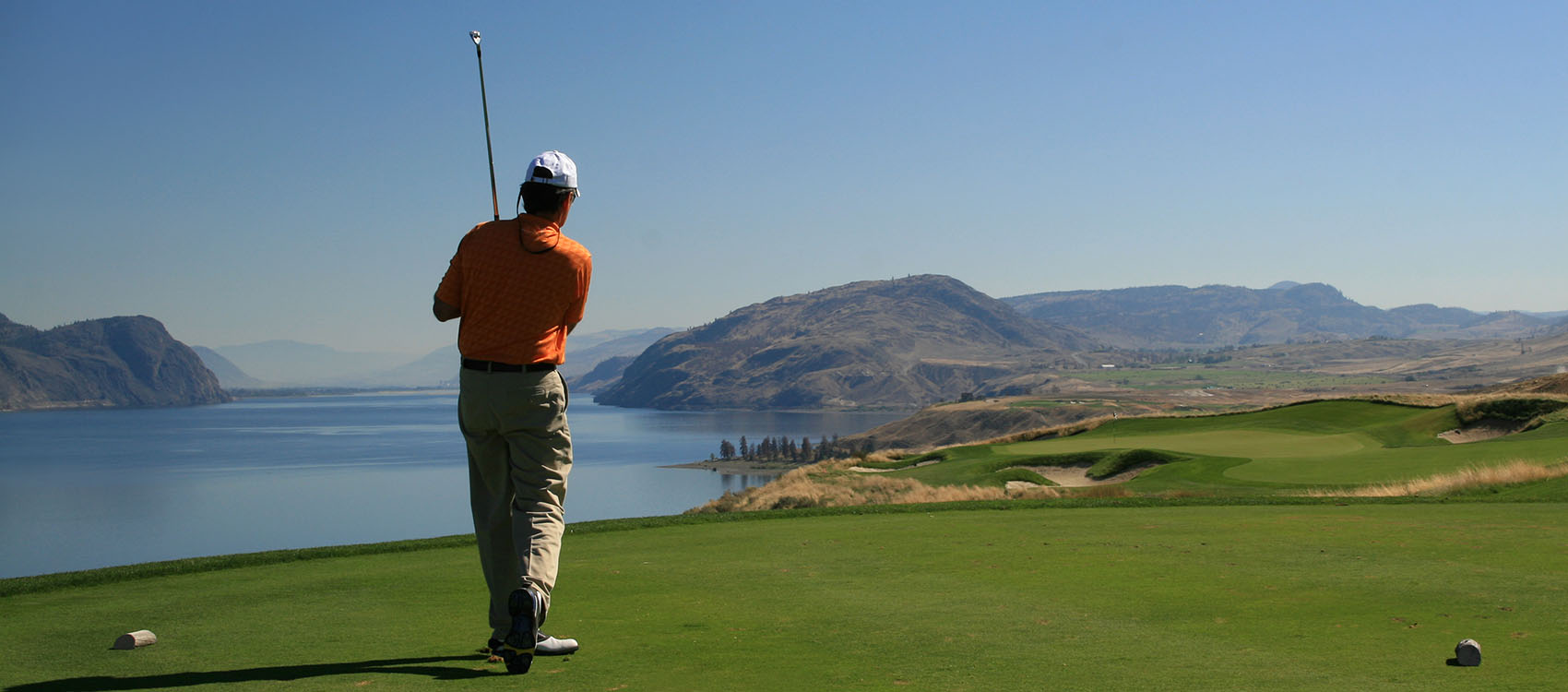 Tobiano Golf Course
Where: Kamloops, BC
What: A lush oasis in the semi-arid desert mountains, you'll be surrounded by red soil, grey-green sagebrush, and the deep-blue Kamloops Lake. It's so pretty here, it was named the Best New Golf Course when it opened in 2008, and has been awarded Canada's Best Golf Course in 2020 & 2021 at the World Golf Awards. Still need convincing? Do a virtual flyover to see for yourself.
When: Spring, summer, and fall
Facebook: @tobianogolf
Instagram: @tobianogolf
2. Surfing
Sure, you could fly south to chase the waves at a warmer destination. We guarantee, though, that you won't find beaches as beautiful as you find in BC's Vancouver Island fog zone.
Tofino beaches
Where: Vancouver Island
What: Tofino is Canada's surf capital, offering you 35 kilometres of flat, sandy beaches, an exposed coast, reliably great sets of waves, surf competitions, a few palm trees, and fantastic cold water surfing. The top four surf beaches are Cox Bay, North Chesterman, Mackenzie Beach, and Long Beach. Rent your board and wetsuit from Storm - the Tofino Surf Shop, take a lesson or three or five, and get out on the waves.
When: spring, summer, and fall
Facebook: @tourismtofino
Instagram: @tourismtofino
1. Hiking
If you like BC's mountain bike trails, you're going to love BC's hiking trails. Our province's 6,000+ trails range from well-marked afternoon nature walks to remote, physically demanding, multi-day backpacking odysseys. Speaking of the latter, seriously fit hikers may want to venture onto: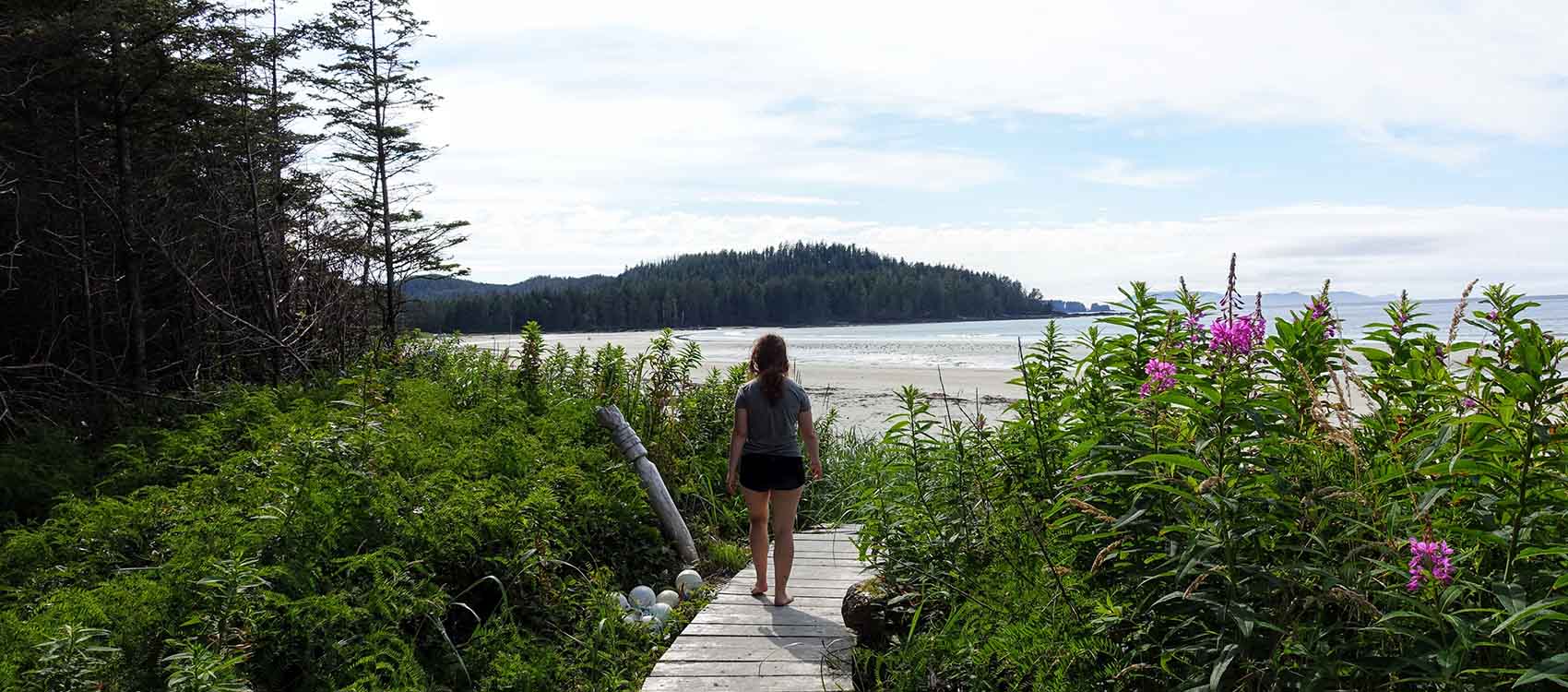 The North Coast Trail
Where: Cape Scott Provincial Park on Vancouver Island
What: This 58 kilometre, 7-day backpacking adventure (water taxi required) through old growth coastal rainforest might be one of the greatest experiences you'll ever have. Do know: this is not an easy hike. The North Coast Trail is a rugged, remote, backpacking adventure on the northern tip of Vancouver Island. The reward: you might see grey wolves, black bears and giant whales near the shore.
When: Best time to hike it is from early May to the end of September
Leave no Trace: Don't forget to check out the Leave No Trace principles before you head out on any hike.
Facebook: @CapeScottParkandtheNorthCoastTrail
Instagram: @capescottpark
See them all with our BCAA Bucket List contest
We're incredibly fortunate to call BC our home, but have you experienced everything our province offers? Time to do and see it all with help from our BCAA Bucket List Contest.
One lucky winner will be awarded $10,000 to explore British Columbia's greatest adventures, destinations, culture and scenery. No purchase necessary, you simply enter by signing up for free BCAA Insurance Renewal Alerts. Enter today to start your #BCBucketListAdventure.
Tell us your dream destinations, too! Share your top BC bucket list adventure ideas with us on Facebook, Instagram or Twitter. Have a great, safe, Bucket List-worthy summer out there!
NO PURCHASE NECESSARY TO ENTER OR WIN. There is one prize to be won, consisting of a cheque for $10,000 CDN. To be eligible, all entries must be received by British Columbia Automobile Association no later than the close of business on December 31, 2022. Winner must answer a skill testing question. Open to residents of British Columbia who are at least nineteen years old. Odds of winning depend on the total number of eligible entries received. For more information, visit our Contest Rules www.bcaa.com/bcbucketlist.
Insurance is sold through B.C.A.A. Holdings Ltd. dba BCAA Insurance Agency, a licensed insurance agency and underwritten by various underwriters. Learn more at bcaa.com/underwriters.