Liane B.
400 kms Outside Whitehorse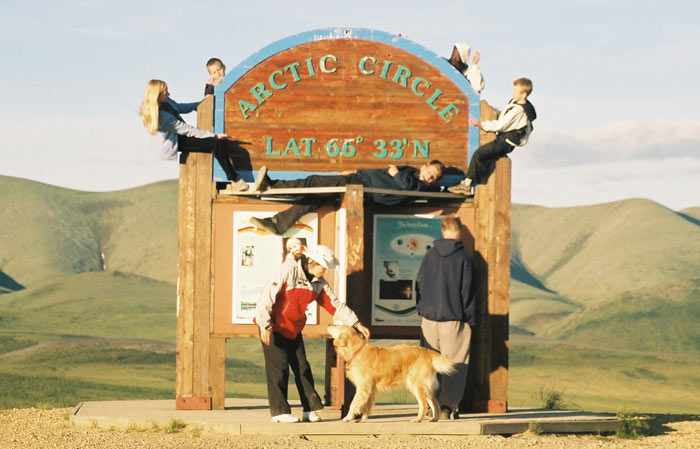 Shortly after a friend moved to Whitehorse my husband and I flew up to visit him. I fell in love with Whitehorse and made the mistake of saying out loud that I would drive up in the summer. My 6 children heard it and would not let me back down. I was terrified of the prospect because I had never driven past Hope, BC from the Lower Mainland.
With my BCAA Premier Membership in hand I set out with camping gear and 6 children. My husband stayed home to work but flew up to meet us when we reached Whitehorse. We then drove to the Arctic Circle together with our friend following in his car. The camping at the Arctic Circle was an event to remember, as was the breakdown of our van 400 km outside of Whitehorse*. The nearest town was very small, with very little to distinguish it apart from a few vacant buildings near the byway and one operational payphone. There was a small garage shop that was not able to fix our broken transmission. So BCAA partnered with the local towing company, loaded our van onto a truck, took a couple passengers while the rest piled into our friend's truck.
My husband had to fly back home for work. The transmission was fixed in Whitehorse, while my children and I hung out at our friend's place. The 2,400 km drive home along the Cassiar Highway was uneventful, yet in the end this turned out to be a trip of a lifetime.
Sincerely,
Liane B.
(BCAA Members since 1999)
*Editor note: The Premier Member benefit includes towing up to 320 km. Any additional kms towed is at the Member's expense.