Susan C.
Tony to the rescue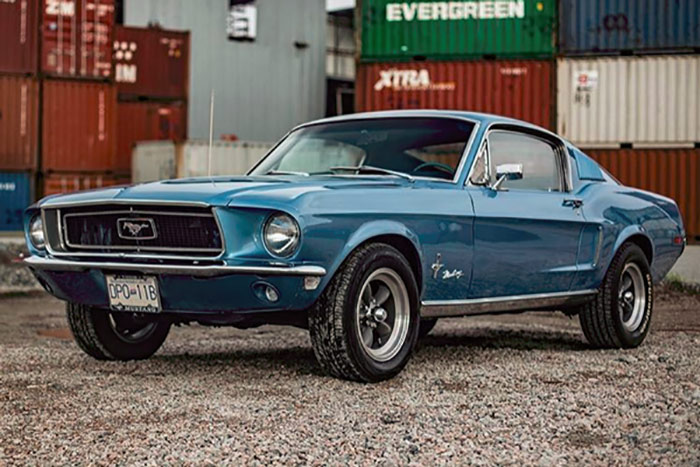 I would like to take this opportunity to extend my gratitude to Tony at BCAA who attended our call one evening at the parking lot of New Westminster Secondary School at 10th Avenue and 8th Street in New Westminster.
We had a small disaster with my husband's classic show car, a 1968 Fastback Mustang. This car has been his since he was 15 years old and is extremely important to him and to our son. My husband is out of town, so we did not have him present to assist. That one evening, Tony arrived at approximately 7:45 pm and was very professional right away, introducing himself to all of us. And from that moment, he was extremely respectful and careful with our car. I can tell that he treated it as if it were his own. I noticed that he took extra steps to secure the car and was very knowledgeable with techniques that were fitting for the age of the car.
Tony was also very organized and forward thinking in making inquiries as to the layout of the area which the car needed to be transported to at home, including confirming by showing us a birds eye view on an electronic device. Tony is the epitome of what every emergency service provider should be, as once he arrived, with his demeanour and expertise, everyone's level of stress subsided.
Tony's knowledge of the car was an added bonus because he definitely knew what issues were at hand. He quickly and efficiently transported the car to our home, and took great care maneuvering it into our carport so that it was well placed and out of the way of pathways and surrounding items. The car was not able to be driven until it was repaired, so this was really appreciated. We didn't even have to ask, Tony took initiative and ensured that anything to do with the car, from start to finish, was looked after above and beyond what was expected.
The service, assistance, and great nature of Tony really made the disappointing experience of the car trouble, less of a burden - and his involvement made it possible to end the day on a positive note. Even Tony's departure was very respectful and pleasant. Again, a very nice note to end the day on. Tony is one of those people who truly make the world a better place!
Sincerely,
Susan C. (Member since 2000)