Endrené S.
Unlocking doors and fixing toys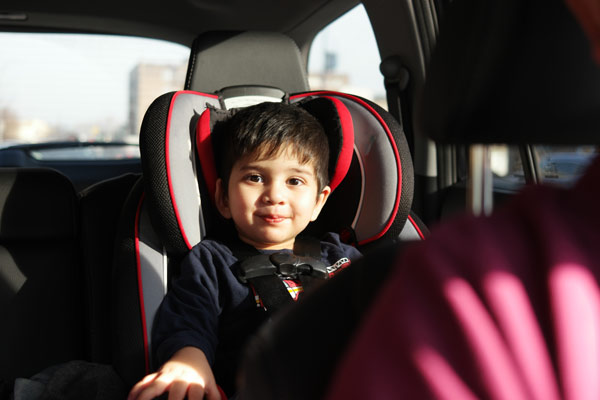 I took my three-year-old son with me to the retirement residence where my 92-year-old grandmother resides, intending to pick her up and take her to the doctor. I had parked inconveniently close to a curb, meaning my grandma couldn't roll her walker right up to the car door. So, I jumped in, repositioned the car, hopped out and slammed the door—locking the keys, my son, my purse and phone in the car.
As my son was able to unbuckle himself from his seat, a small crowd of curious onlookers gathered to shout through the glass, trying to encourage him to press the (apparently invisible) unlock button. An unfortunate "safety feature" of the car is that if one tries to open the door from the inside of the car when it is locked, the alarm blares for a full two minutes.
Eventually the combination of the scary alarm and the strangers shouting became too much, and my son retreated back to his own seat where he sat crying, clutching a broken robot toy.
When BCAA received my call (on a borrowed phone) and learned that there was a child in the car, they sprang into action. Even though they were in the middle of a lunch break, the drivers abandoned their meal, came straight to the scene, and had the car open in no time flat—and then went on to fix my son's toy!
BCAA really did save our day, and we thank them for being so heroic!
Endrené S.
Member since 2013
Photo credit: Getty Images