Hot Wheels: Your Guide to Safer Summer Driving
Hot weather is hard on you and your car, and as summer starts to heat up around the province, staying prepared could save you from unnecessary trouble. BCAA's Automotive Manager Josh Smythe says "this isn't the summer to skip your vehicle's regular service," and advises summer travellers to approach road trips in the same way they do winter expeditions. That means properly prepping their wheels and themselves for all scenarios, including breakdowns. Here's how:
Have your trusted mechanic check the level and concentration of engine coolant and top up as necessary. Check your owner's manual to find the correct coolant type and strength for your vehicle.
Ensure the air conditioner is blowing cold air. If it's not, you might want to get it checked for leaks, or it may require a flush.
Change your oil regularly to help prolong your engine's life. Check your owner's manual for when the service intervals should be.
Check the age and strength of the battery. Heat is harder on a tired cell than cold. A five year old battery is usually nearing retirement. If your battery needs a boost or replacement, BCAA Auto Service offers Members contact-free Battery Service wherever your vehicle is parked*.
Ensure tires are properly inflated and in good condition. Replace them if they're cracked or low on tread. Don't forget the spare.
Use folding sunshades when parked to lower the temperature inside the vehicle.
Slow down on the road. This saves gas and reduces the likelihood of the engine overheating.
Be prepared in case of the unexpected. Carry water, food, a fully charged phone and some type of portable shade, such as a hat or umbrella. If you need BCAA Roadside Assistance, we're only a click or call away. Not a Member? Sign up today for less than $8 a month!
Be proactive and play it safe this summer by booking an appointment with one of our automotive experts at a BCAA Auto Service Centre. Until September 30, bring your car in for a free brake inspection**. Plus, BCAA Members can save 10% off any service or repair†.
The Burning Truth About Parked Cars
It seems hard to believe, but BCAA typically gets one call a day to open a vehicle in which kids or pets are trapped. "We make it our highest priority because the temperature increase inside a car can be sudden and dramatic; it can reach a dangerous level in as few as 10 minutes," says Josh Smythe.
A dog can suffer organ damage in 10 minutes at high temperatures. Josh advises leaving pets at home if possible and never, ever leaving a child or any living thing in a parked vehicle, even in moderately warm weather. "Leaving windows partially open is not always enough to counter the danger," he says, "if you see a person or pet in this situation, by all means, call Road Assist, but if a life is at risk, call 911 immediately."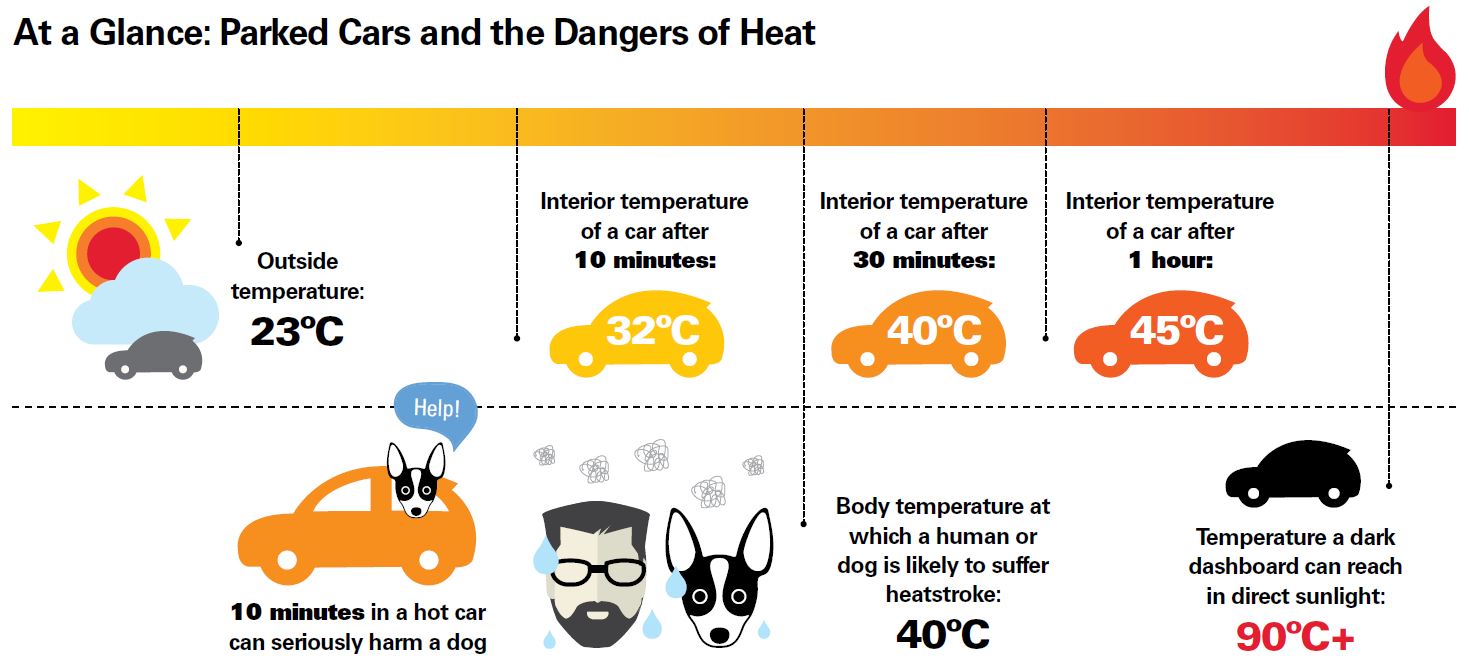 Photo credit: Stesha Ho
*BCAA Battery Service availability varies depending on vehicle make and model, and is limited to service areas as outlined at bcaa.com/batteryservice.
**Valid until September 30, 2021. Appointment is required. Free Brake Inspection offer value is worth $62.50 before applicable taxes, is non-transferable and has no cash value.
†Valid until September 30, 2021. Valid BCAA Membership required. Discount is applied before applicable taxes and/or fees. Maximum discount not to exceed $100.00 & one invoice per visit. Cannot be combined with any other offer, coupon and/or Member Benefits discount. Excludes: tires, batteries, parts only purchases, gift card purchases, sublet work & Vehicle Inspection Services (Safety, Pre-Purchase and Out of Province). Cannot be applied to previous invoices. See in-store for full details or visit bcaa.com/offers. Subject to change without notice.