How to get your RV ready for summer
Camping season is here! But is your RV ready? Here's your motorhome and trailer preparation checklist to ensure you're ready for epic Canadian summer adventures.
Know your towing capacity
If you're towing a trailer, make sure the vehicle and hitch have the towing capacity required to tow the trailer and load. Towing is hard on your transmission, especially when you're climbing steep highways like the Coquihalla in the Interior and the Icefields Parkway in the Rockies between Jasper and Lake Louise. Checking your towing capacity before you leave will not only prevent an inconvenient trip interruption but possibly an expensive repair down the road as well.
Check your tires and wheel bearings
The majority of BCAA Roadside Assistance calls for RVs and trailers are for tires and wheel bearings. It's easy to see why: RVs and trailers sit still for months every year and are often exposed to conditions that can compromise the rubber material, such as harsh winter weather or direct sunlight. As a result, RV and trailer tires tend to suffer from dry rot, which can be very dangerous.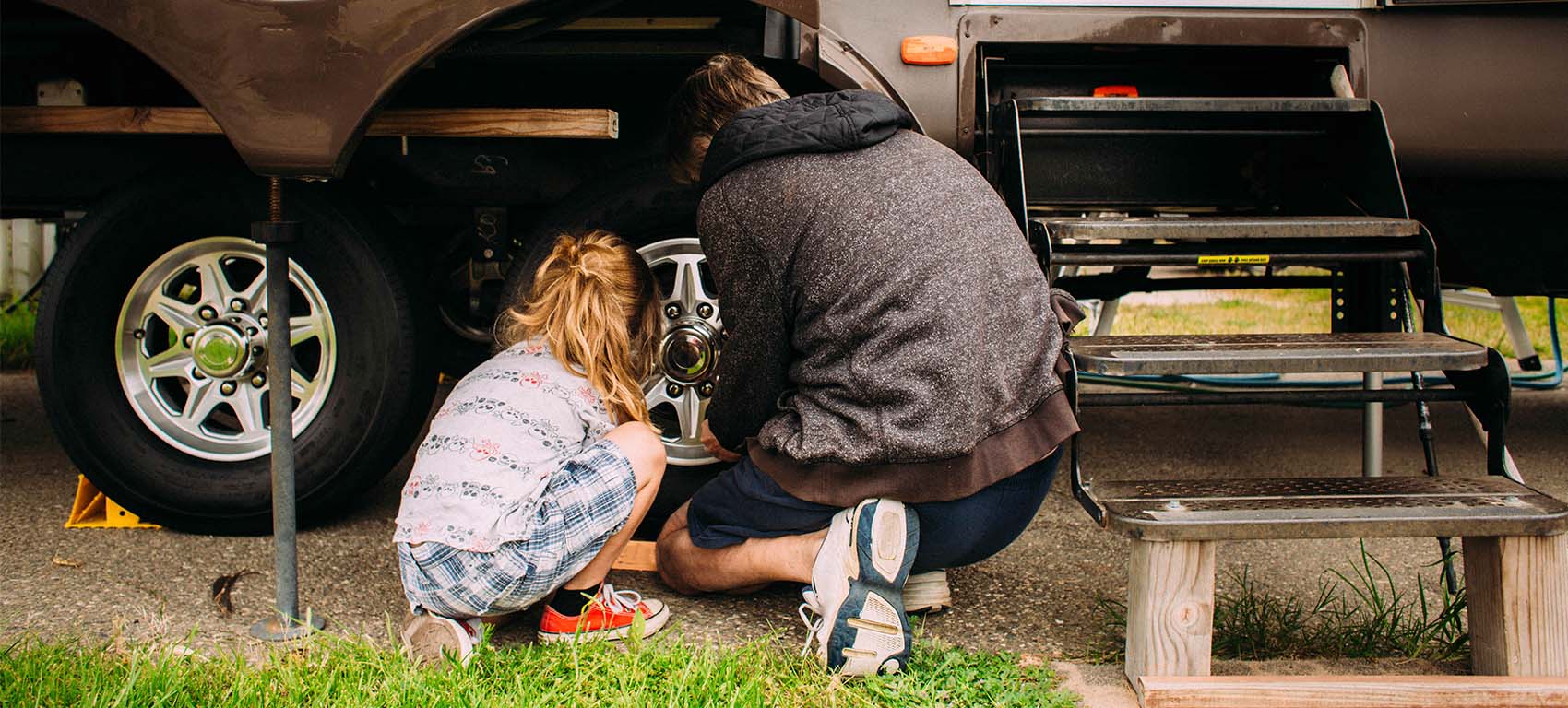 Tires
RV tires have an estimated shelf life of five-to-seven years before the rubber starts breaking down. If you see any small cracks in your tire rubber, best to replace that tire before it blows. Swap them out before they wreck your road trip. And be sure to check your tire pressure. Low pressure can cause tires to overheat and potentially explode. Inflate your tires and always refer to the manufacturer's recommendation for ideal tire pressure. To get an accurate reading, check the pressure when your tires are cold. Here's our ultimate tire guide for more tire tips.
Wheel bearings
Most wheel bearing and axle problems, especially for trailers, are caused by contamination and lack of lubrication to the bearings. Plus, boat trailers have the added problem of water intrusion. This can cause accelerated wear, overheating, and in some cases, catching fire (!) while you're driving. If unchecked, your hub and wheel assembly could break away from your trailer and cause an accident. Be safe and get your trailer checked before you tow.
Test your batteries
When your RV sits for months, your battery can become sulphated and reverse the state of its charge. We recommend you charge and test your engine and accessory batteries before you hit the highway. Here's more info on how to prepare your battery for summer.
Service your cooling system
Get your cooling system checked before you hit the road. That's because summer heat—compounded by steep hills and mountain passes—can really strain your engine. You can also protect your RV engine by driving slower, especially when you're climbing hills. Trying to rush your RV or fully loaded trailer wastes gas and can cause your engine to overheat. Always carry an extra jug of antifreeze or water.
Inspect your interior
Open your RV or trailer doors and windows to air it out. Look for signs of rodents or water damage. Turn on your furnace, fridge and water heater to ensure that everything is in good working order.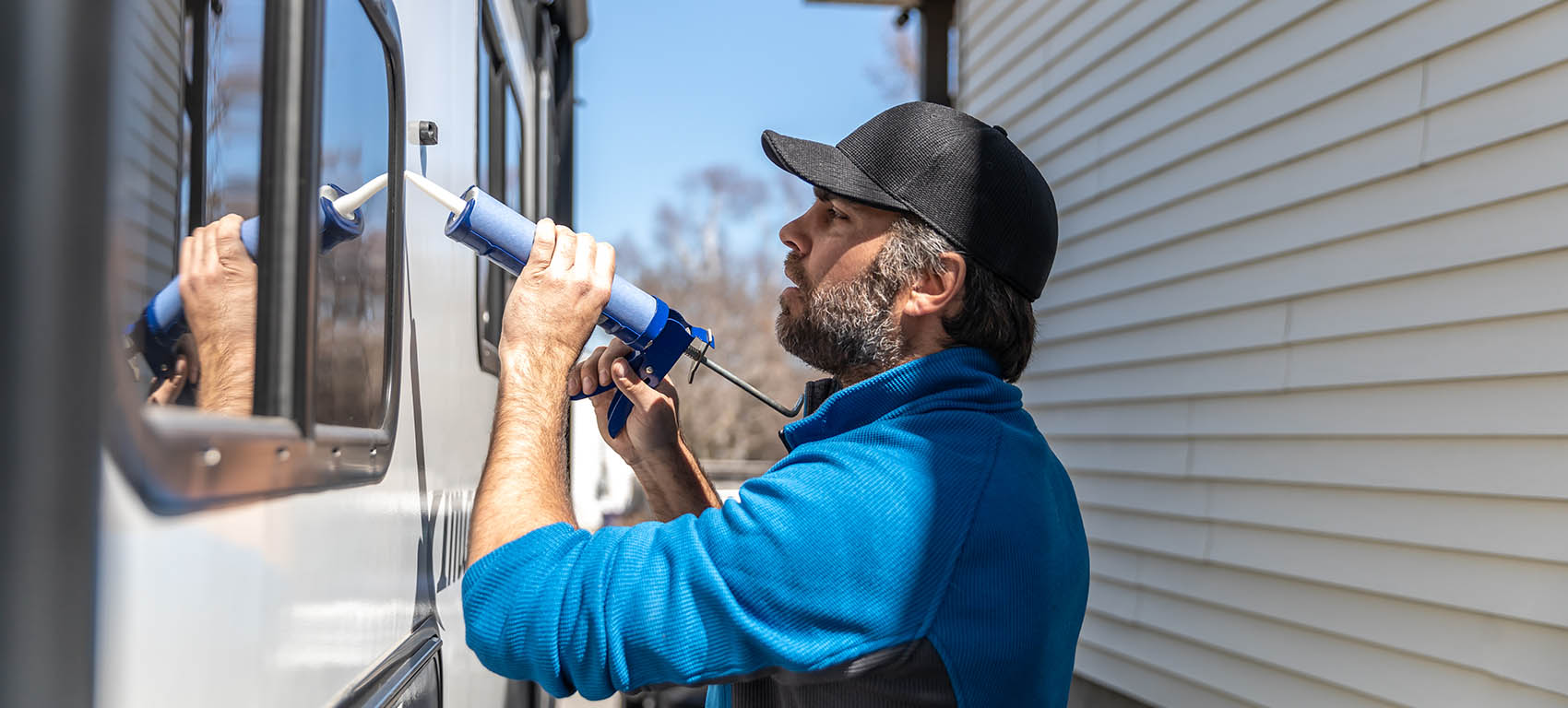 Inspect your windows
Check your windows, frames, seals and ledges—inside and out—for any signs of water damage. Seal or patch up any holes and leaks. If you find extensive damage, consult a certified RV technician.
Flush your water lines
Before you put your RV in storage, you probably winterized your water tanks with non-toxic RV antifreeze. Now it's time to de-winterize and flush your lines. Turn on the water pump and all your faucets (inside and out). Let them run a few minutes to purge the antifreeze and watch for leaks.
Fill your tank to avoid an overheated fuel pump
Make sure your gas tank is at least half full. This will keep your electric fuel pump from getting too hot and stalling out. Also, a fuller tank of gas helps if you get stuck in highway traffic due to an incident or road closure.
Early detection
Check your carbon monoxide detector, smoke detector and fire extinguisher. Fire extinguishers usually last about 15 years. If you can't see an expiry date or inspection sticker, test the extinguisher handle and nozzle. If they wobble or look cracked, time to get a new fire extinguisher.
Propane
Propane tanks need to be recertified every 10 years. See if yours has expired and get a propane detector to alert you to dangerous leaks.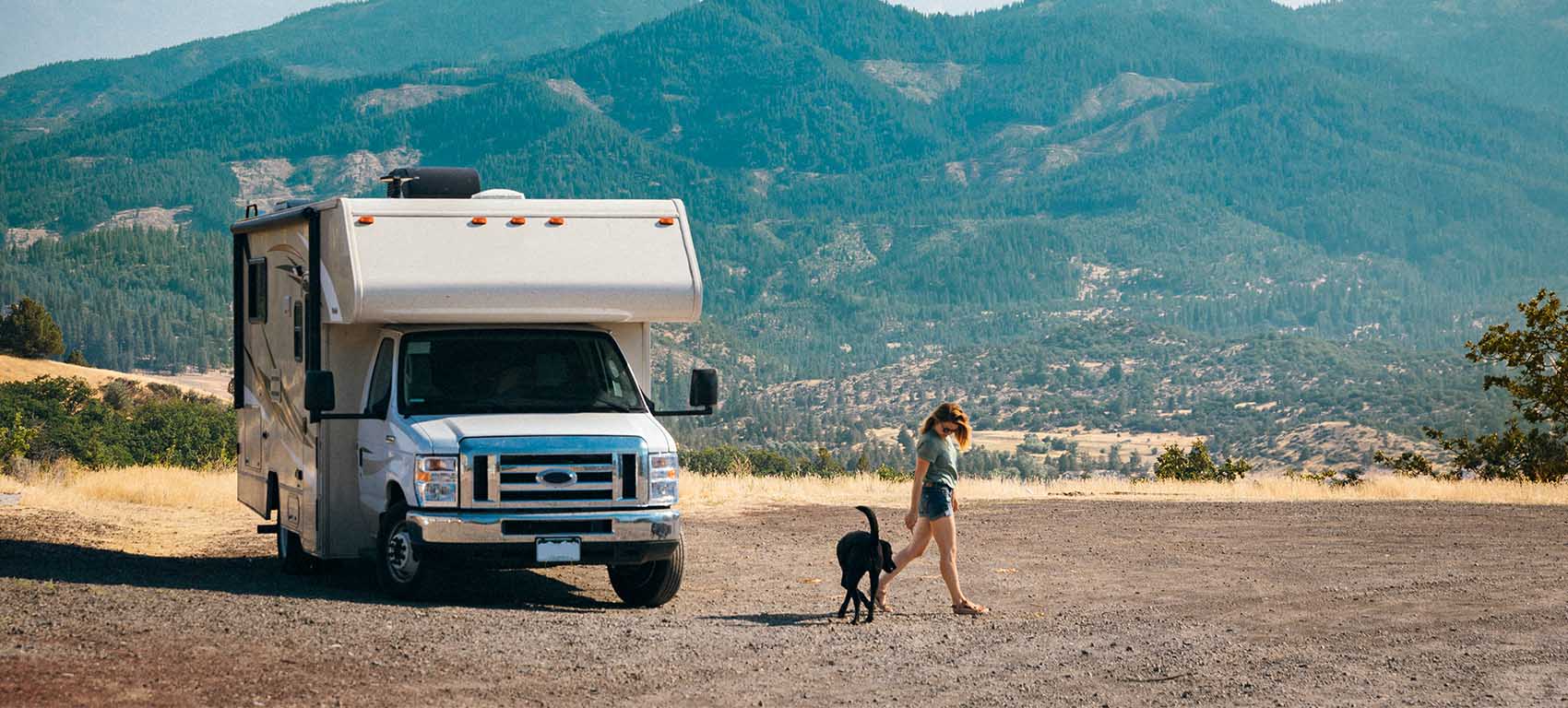 Can I install a child car seat in an RV?
The simple answer is that there is no safe or legal way to transport a child in a harnessed car seat or a booster seat in an RV
RVs are not built to the same standards as other vehicles
We encourage people to rent a trailer instead or have another adult drive the children, safely harnessed into their car seats, in a secondary vehicle o their destination
Contact us at 1.877.247.5551 or roadsafety@bcaa.com to connect with one of our BCAA Child Passenger Safety Educators.
Review your BCAA Membership coverage
Several days before you hit the road, be sure to review your BCAA Membership plan and check that you've got RV coverage added and the right towing distance in case of the unexpected.
For those venturing further, you may want to consider upgrading to a Premier Membership (with RV coverage added), which provides up to 320 kilometres of towing distance.
However far you travel, cut some costs on all your summer drives by saving 3 c/L off fuel at Shell. Make life even easier by adding your BCAA Membership to the Shell App and pay from your phone using Shell EasyPay™ . While you're filling up, stock up on treats and keep your RV sparkling with 10% off car washes and in-store purchases at participating Shell stations.
Look into RV Insurance
You've already got car insurance…now it's time to insure your RV, too. Roam free with BCAA RV insurance, as we offer broad protection and flexible coverage. You'll save money, too, as Members save 10% on BCAA RV Insurance. Get a quote online or call 1.888.268.2222.
Check for provincial emergency notifications
With the high demand for travel during the summer and some communities working hard to respond to emergencies and evacuations due to wildfires, it's essential to prepare before you go and consider the destinations you are travelling to. See emergencyinfobc.gov.bc.ca.
Once your recreational vehicle is ready for the open road, we'll see you around the lakes and campsites!