Finding the silver linings in 2020
They say that every cloud has a silver lining, and 2020 has had no shortage of clouds. But despite the year it's been, with lockdowns and seemingly unending uncertainty, we've seen and experienced so much good. We've seen local BC communities come together to support one another, we've seen creative solutions to pandemic problems, and we've witnessed the kind of individual resilience that we never really knew we had within ourselves.
Many of us got more creative this year, breaking old habits and adopting new ones. We painted rocks and cheered for our hard-working first responders. We learned to sew masks and bake bread, and how to use custom Zoom backgrounds. And most of all, we learned to look hard for the positives in a decidedly difficult year. Our takeaway: the resilience shown amongst British Columbians has been incredibly inspiring!
Your silver linings and golden learnings
In a year that's been tough for many, sometimes it takes a little bit of extra work to find the positive, so we turned to you, our customers and Members for inspiration, along with our own team members. Because at the end of the day, we're all British Columbians working through this together.
We asked you to share your experiences of pandemic silver linings, and what a response we got! The messages that we received inspired us, and we're sharing them in the hopes that they might inspire you too, to take pause and find your own personal 2020 silver lining. Here are a few stories of kindness, discovery and creativity that illustrate the many kinds of good that can come from difficult times.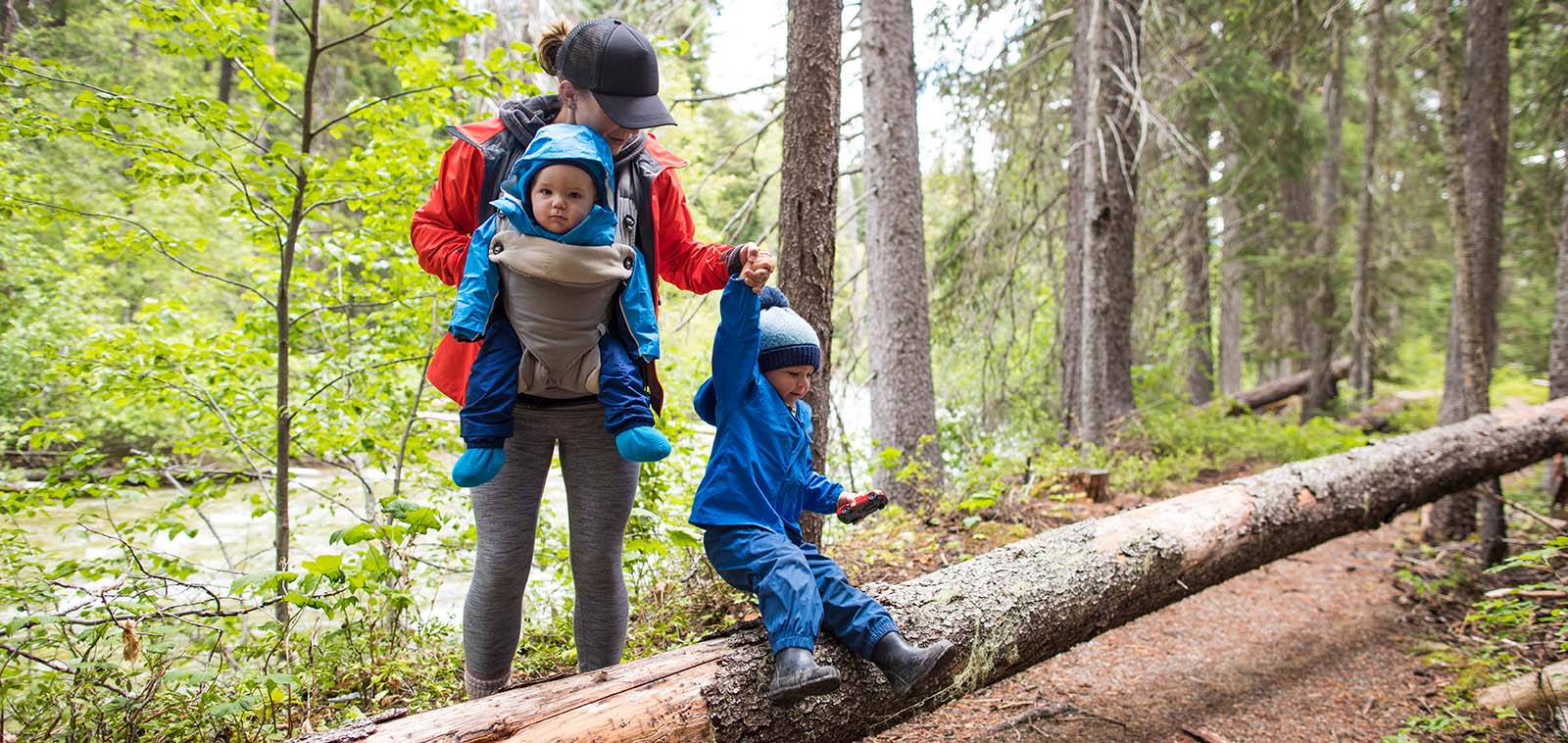 The gift of quality time with little ones
"This pandemic has certainly had it's ups and downs for our family of four. But when I reflect on the upside, there are many. We have been particularly grateful for the gift of time COVID has provided. Time to learn together, to watch movies together, to play boardgames together, and most impactful, time to explore our own backyard together! We have spent countless hours as a family (with our puppy of course), hiking the abundance of trails we have on the North Shore. We've been so grateful to escape the close confines of our living space to discover so many amazing spots just moments away." – Chelsea
Cultivating kindness and compassion
"I had been planning a trip overseas, and then COVID-19 hit. Although my plans were postponed, I was clearly meant to stay. A very important family member was terminally ill and had not told the family. The first three months of 2020, I spent with her. Despite her pain, she was always thankful with grace and kindness. In any circumstances, being kind and compassionate was her last wish. In B.C., Dr. Bonnie Henry has continued to reiterate these exact words all year. I'm thankful her message was able to be seen and felt far and wide." – Tryce
Slowing down and enjoying the simple things
"I got to slow down in life and enjoy the simple things. I no longer take small things for granted. I cherish every moment. I make time to go for walks and eat healthier since I work from home now and have more time for myself. That is one thing I am thankful for and has been my silver lining during these times!" – Shaveta
Visiting virtually with far-away friends
"We have friends we have not seen in a couple of years who live in Kitimat, B.C. One of them is dealing with significant health issues. Before COVID it never occurred to us that we could 'have dinner' with them via Zoom! So, we set up the laptop, got our wine and plates of food, and had a fabulous visit. We since have done that with all sorts of friends and relatives around the globe, and it's been such a delight." – Jennifer
Getting a new companion
"Life pre-COVID was a bit lonely, so when the pandemic hit, it was extra hard to be alone and isolated. Thankfully, a friend of mine found and rescued a few kittens and suggested one of the little guys find his 'furever' home with me. It has been such an uplifting experience, to raise a little kitten and see his loving, adventurous and fun personality come to life. I now have a new best little buddy, who keeps me company and can help me navigate life going forward. It's definitely been the best thing to come out of 2020 for me!" – Michelle (& Rufus)
Forging more creative connections
"My family has a Zoom call every week, but we were running out of things to talk about. Now we have a cooking competition every week…we do a different country each time and show off what we made. Everyone gets to be a winner since we can't taste each other's creations, but we get to see them and talk about them. We also did an online cribbage tournament. When the weather was nice, we had a weekly picnic in the park with some of our close friends…now that it is colder and wetter, we do our picnics via Zoom. But we're staying connected to friends and family, and that is really what matters." – Trish
Reaching out to help a neighbour
"I have an older acquaintance in my local choir who lives on her own and is unable to leave her apartment. We have kept in regular contact by phone, but at Thanksgiving, I decided to take her a plate of turkey dinner with the fixings and a healthy piece of pumpkin pie. She was delightfully surprised and ever so grateful. As she told me later, she ate the pie first. A few weeks later I decided to bake a cake and take some to her. When I called to see if there was a good time to drop it off, it occurred to me that she might need some groceries. And she did. When I dropped by, we sat outside. I realized that not only was it the food she appreciated but also the companionship. I felt happy to have brought some pleasure into her life. By reaching out, I truly received more than I gave." – Kathryn
Starting a new business & helping others get started on their career goals
"I had a lot of time to reflect this year and realized that impact is made one step at a time; that it is possible to start a business without having a fancy office or lots of money. In nine months, while going to school full time and working, I have helped 50+ students with their resume and cover letter to land a job. This may seem like a small number, but I am proud of myself. It makes me especially happy to help international students and immigrants who sometimes don't know where to start when it comes to job searching. All of this started with an Instagram page, and I am so glad I took the leap of faith earlier this year. My goal, once I finish my education, is to obtain my CHRP designation and to start my own HR consultancy and coaching firm!" – Jasmine

Decluttering at home
"Like many, I wondered what I was going to do with my unemployed life. Sure, sleeping in was great — no alarm clock, pyjamas all day, and no need to do hair and makeup all the time. However, it wears thin fast, especially when we can't see the ones we love. One day I was looking around my home, and decided "I'm going to turn my place upside down, inside out, clean out and get rid of everything that's psychologically weighing me down, and scrub the whole place." Two weeks, a recycling bin filled with papers, seven bags of clothes, two bags of shoes, and a carload of donations later, my home is clutter-free, and so is my soul. I feel as if a weight has been lifted from my tired shoulders. I feel freer now than I did pre-COVID." – Marrie
Growing a garden
"The time spent at home meant I was able to focus on getting my vegetable garden established, which also reduced the need to go to the grocery store." – Crystal
---
Our sincere thanks to everyone who shared their silver linings story. We're so grateful for the opportunity to continue to serve you during these challenging times. Our silver lining? Getting to connect more deeply with the best customers, Members and British Columbians around! Happy Holidays from all of us at BCAA.