Putting distracted driving into focus
7/21/2022
---
This April, during Distracted Driving Awareness Month, we want to help make BC roads safer by drawing attention to the reality that distracted driving remains a problem today. In Canada, distracted driving contributes to 21% of fatal crashes every year, up from 16% a decade ago (Transport Canada). The numbers are even higher in BC, with distracted driving responsible for more than one quarter (27%) of all car crash fatalities according to provincial data.
With sunnier days ahead and more British Columbians on the roads this spring and summer, drivers must make the responsible choice to stay focused when behind the wheel.
We know that those who drive distracted are more likely to be in a crash or near-crash event than non-distracted drivers, but, despite the known risks, an alarmingly high number still admit to distracted behaviours:
More than 1 out of 3 BC drivers admit to using their phone at least some of the time while driving. (ICBC)
47% of Canadians have programmed a destination on their GPS or mobile device while driving. (CAA)
A quarter of Canadians have changed a song on their phone while driving. (CAA)
While cell phones and electronics are the leading contributors to the problem, they aren't the only forms of distracted driving. Being aware of behaviours that could take your eyes or mind off the road is the first step in preventing avoidable distraction-caused collisions. Even the slightest distraction can have a significant impact. You run the risk of causing physical harm to yourself or to those around you, plus all it takes is one incident to leave a significant dent in your wallet.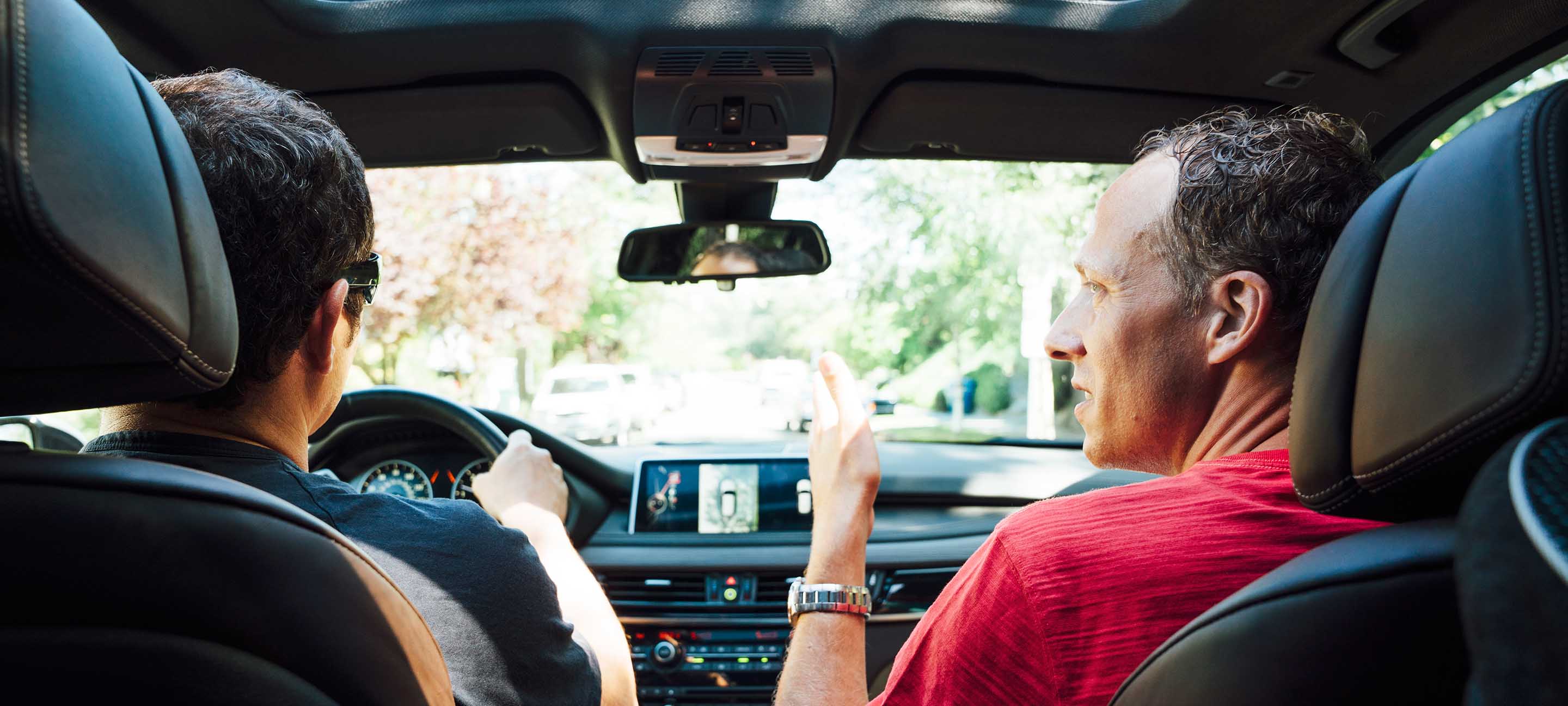 The cost of distracted driving
Beyond the physical risk, being caught driving while distracted can result in fines and licence suspensions. In British Columbia, the fine is $368, plus four driver penalty points added to your driving record. If you have four or more points at the end of a 12-month period, you pay a driver penalty point (DPP) premium (starting at $252 for four points and increases for every point accumulated). In total, one incident of distracted driving will cost you $620. Additionally, two or more infractions within 12 months can result in a three to 12-month driving prohibition. Learn more about distracted driving fines and points at icbc.com.
For the full details on the risks associated with distracted driving visit caa.ca/driving-safely/distracted-driving/.
And remember, staying safe boils down to one thing: when you're behind the wheel, focus on the road. Whenever possible, deal with distractions before you leave or after you stop. We all play a part in making our roads safe.
---
1https://www2.gov.bc.ca/assets/gov/driving-and-transportation/driving/roadsafetybc/data/motor_vehicle_related_crashes_injuries_and_fatalities_in_british_columbia_2010-2019.pdf