Backyard Bliss
7/21/2022
---
by Stacy Lee Kong | BCAA Magazine, Spring/Summer 2022
Whether you have a bountiful yard, a condo balcony or simply a sunny windowsill, your dream green space is within reach.
With British Columbians spending more time at home, it's no wonder many of us want to enhance our outdoor spaces. Spend even a tiny bit of time on Pinterest and you'll be inundated with photos of beautiful backyards. But according to Alexandra Gater, a Canadian stylist and home decor expert known for her cost-effective DIY projects, you don't need a big budget to make your space sing.
Here are three easy ways to inexpensively update your backyard:
Tend to your timber. Power-wash decking, secure loose railings and replace lost or broken post caps. These small tasks instantly spiff up a space – and they can help extend the life of your deck, too. But take care with the power washer: used improperly, it can gouge the wood.
TIP! Deck DIY? Check with your insurer to confirm your policy covers the improvement.
Layer it up. "When I'm designing a backyard or patio area, I layer accessories to make it feel like an extension of the living room," Gater says. Throw a beautiful tablecloth over a bland picnic or bistro table, and hang planter baskets filled with seasonal blooms. Textured pillows and patterned rugs can also make a space comfier while bolstering its appeal. If you'd rather not bring your accessories inside every evening, splurge on high-quality pieces designed to withstand the elements.
Light the way. "A simple string of twinkle lights or a few lanterns can add instant ambience to a backyard space," Gater says. Just make sure they're rated for outdoor use. For homes that don't have an external electrical outlet, look for lights that use a solar power source instead.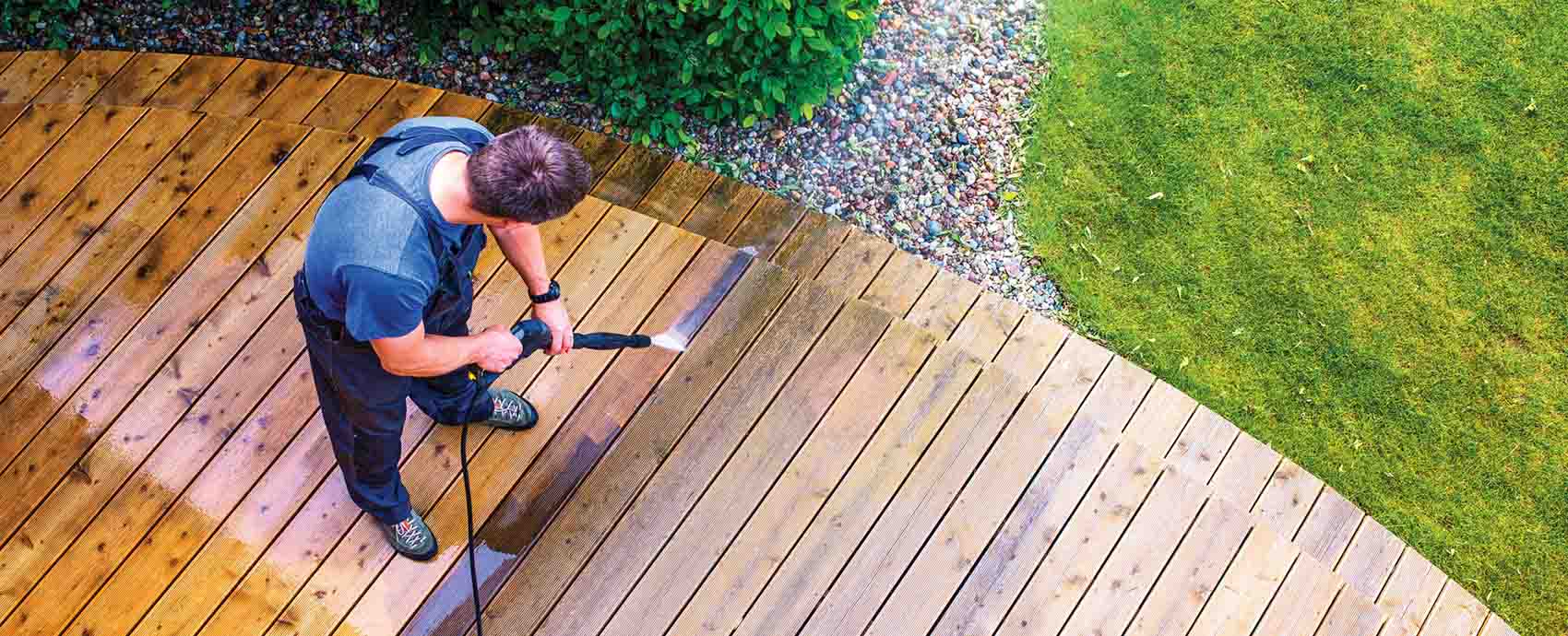 Backyard Vibes Inside
No yard or balcony? You can still surround yourself with air-cleansing, wellness-nurturing plant life. Anastasia Johnson of GardenWorks Burnaby-Lougheed offers these tips for greening your indoor space.
Start with hardy foliage plants. Johnson suggests the designer-favourite snake plant for beginners: "Not everyone realizes how many varieties there are," she says. They look great, tolerate low light, don't drink much and seldom need repotting. Cast iron plants, robust and aptly named, are another great option to add a leafy, outdoorsy feel inside.
Grow edible greens. Sprouts are the simplest, says Johnson. "People seem to overlook them, but they're economical," she adds. "You only need moisture and warmth to cause germination." Micro-greens (early shoots) are fairly easy, too, requiring only a small tray and some sunlight. Kale, arugula, broccoli and sunflowers all harvest well at the micro-green stage. Full-size edible plants can thrive indoors, near sunny southern windows. Think herbs, like basil and rosemary, and compact leafy greens, such as spinach and lettuce. Use well-drained soil to prevent root rot.
Top up natural light with LEDs. Windows filter out UVB light, which many plants need to flourish, especially herbs and veggies. There are all kinds of growing kits and hydroponic gadgets, but you can just pop a full-spectrum bulb into a spare lamp and shine it on your plants for a few hours a day. "If you see that your plants are starting to get leggy, that means they're stretching to find light and you want to add a little bit more," says Johnson.
Patio Planner
Create an oasis in your dream backyard with these tips from stylist Alexandra Gater.
Choose chairs, sofas and other pieces you actually want to sit on. "There's no sense buying uncomfortable furniture. You just won't use it," Gater says.
Outdoor furniture and accessories that complement your home's indoor aesthetic can help connect the two – and create the illusion of a larger outdoor space.
Add string lights and candles to make your patio welcoming in the evening.
"Think outside the box when it comes to pieces you already have," Gater says. Turn a utility cart into a portable bar or repurpose an unused bench as food service space.
Trend Alert! Office Sheds
The pandemic has made working from home a necessity for many. And some intrepid homeowners are taking it outside. Options abound for beautiful and functional sheds, from easy-to-assemble kits to repurposed shipping containers to bespoke, contractor-built structures.
But check with your municipality before you build. Office sheds are accessory structures, meaning your city may have rules about where they can be located. You might also need a permit, depending on the size and if you're adding electrical, plumbing or gas.
And don't forget to tell your insurance company. Most homeowners policies cover detached structures like sheds, but if you're going to splurge on a comfortable new space, check that your level of coverage is appropriate.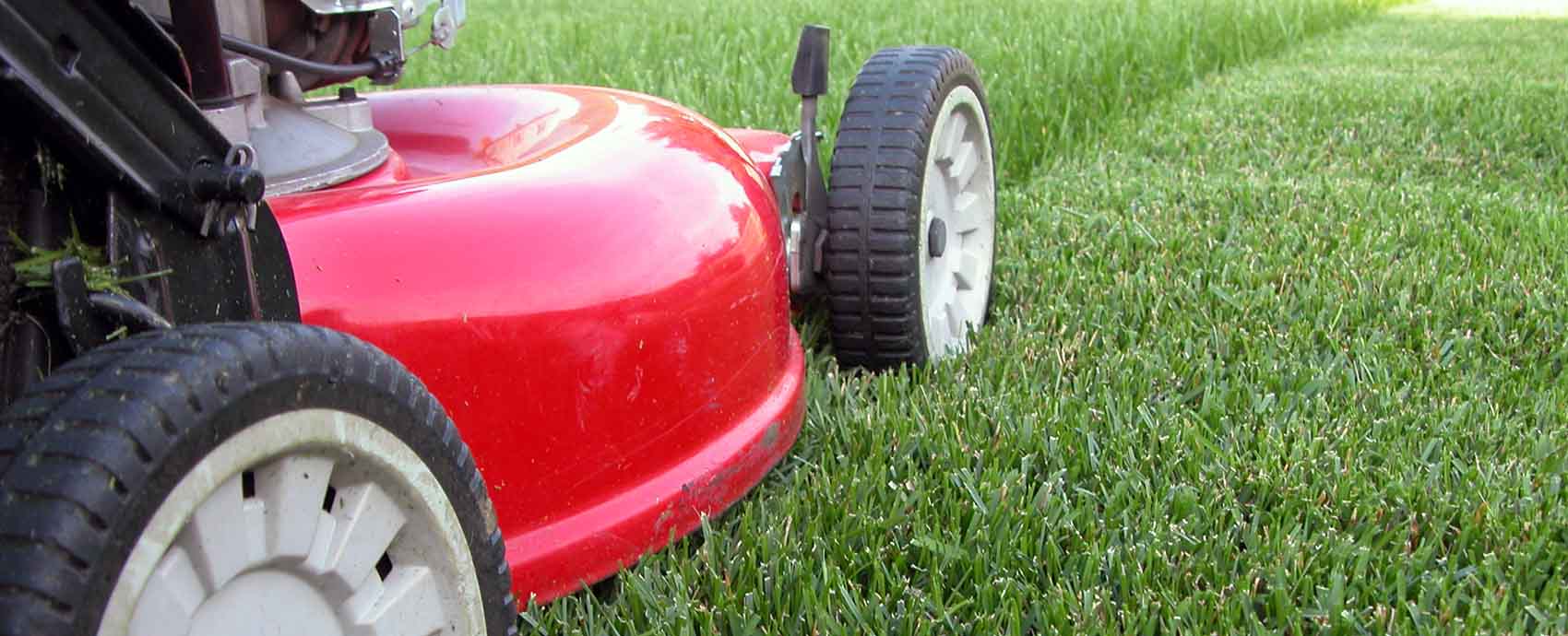 Love Your Lawn
If you have a patch of grass, follow this advice on mowing, watering and weeds.
What's the most important thing to know about summer lawn care?
You want your lawn to be two to three inches tall – but don't trim more than one-third of the grass blade. If you often cut your lawn too short, it'll become vulnerable to weed invasion.
How often should I mow?
It depends on a few factors, the biggest being the amount of rain and sunlight your yard gets. Generally, it's better to cut grass weekly rather than bi-weekly. It's faster, you get fewer clippings and they'll be less likely to clump.
How do I get my mower ready for the season?
The biggest thing is to sharpen the blades. If your grass has yellow tips, it's likely a result of dull blades. For gas-powered mowers, change the engine oil at the start of the season.
How can I keep my lawn happy without using too much water?
Your lawn needs at least one inch of water each week, whether it's from rain or a sprinkler. A cool hack is to place empty cans around your yard when you start watering, then note how long it takes for the cans to collect an inch of water. That way, you're not running the sprinkler for longer than necessary.
Do Right By Your Deck
Whether you want to add a deck or spruce up the one you've got, there's plenty to know about this backyard build. Here's how:
Decide if it's DIY: Leave structural work (joists, beams, posts, foundation) to the experts. But depending on the materials, resurfacing a deck – removing and replacing the existing wood boards – could be a DIY project.
Need a permit? Many municipalities require a permit to build a deck – and an inspection when completed. So you'll want to be sure your new deck meets or exceeds the building code.
Account for extras: If you're building a new deck, it's usually cheaper to incorporate extras – stair lighting, pergolas or built-in furniture – during construction rather than adding them later.
Stain or seal: Low-maintenance decks, often made from raw cedar or recycled materials that don't require sealant or stain, are increasingly common. But if you do decide to refinish, consider a breathable water-based sealant versus oil-based. This avoids trapping moisture, which can prematurely rot the wood.
Keep critters out: Stop pests from playing house under your deck by enclosing it with deck skirting. Worried about animals burrowing under that? Dig a trench at least six inches deep around the deck, attach metal mesh to the inside of your skirting, and bury it to the depth of the trench.
MEMBERS SAVE: Refresh your outdoor space and save! BCAA Members save up to 25% on home improvement and decor with Cloverdale Paint, Bouclair, Stokes and more. Plus, earn CAA Dollars when you shop online at partners like Rona and Indigo.
REMINDER: Summer Safety First
It's all fun in the sun until someone gets hurt. Here's how to guard your yard against accidents:
If you use a barbecue, make sure it's placed on a flat surface, away from flammable materials like trees, shrubs, fences, awnings, and vinyl or wood siding. Never grill in your garage.
Don't operate power tools, lawn mowers or other electrical equipment in wet weather. There's a higher risk of electric shock, and wet grass can make the mower harder to control, especially on a slope.
Trampolines and bouncy castles are fun for kids, but make sure they're safe. Set them on level ground, far from buildings and trees, and never allow children to use them unsupervised. Check your homeowner's insurance too: you may require additional liability coverage.
Never leave lit candles, fire pits or other open flames unattended.
Keep garden supplies, including fertilizer and pesticides, in their original packaging, so application instructions remain handy. Store them in a large, waterproof container – so they stay safe and dry – and out of reach of children and pets.
Cover cold  concrete with  a colourful  outdoor rug  or interlocking  patio tiles. 
Create a lush urban garden with  potted plants  in varied shades  of green – or planter boxes bursting with  colourful blooms. 
Add functionality with dual-purpose furniture: a table with built-in storage or an ottoman that can work as an extra table when guests come over. 
Take advantage of vertical space by creating a feature plant wall, or get some favourite photos printed on weather-resistant aluminum. 
---
Photo credits: Getty, Wojciech Kozielczyk/iStock, Jason Schneider