Beating the Space Race: Smart Buying and Selling in 2021
There are a lot of things about these pandemic times no one could have predicted: the global run on toilet paper; the national predilection for baking sourdough; the endless Zoom meetings. And, an ensuing run on houses creating a record-breakingly hot BC real estate market. Homes are in demand now more than ever, as the pandemic leaves us all wanting more space for work, homeschooling and safely distanced leisure in our own backyards. Whether you're buying, selling or renovating, here's what you need to know to get the space you need.
by Lisa Manfield | BCAA Magazine, Spring/Summer 2021
The BC housing market started picking up steam last year, and it's showing no signs of slowing down. Unit sales were up 21.5 per cent in 2020 over 2019, according to the British Columbia Real Estate Association (BCREA), with prices averaging 12 per cent higher than in 2019. And the first quarter of 2021 has shattered even more records. In March 2021 alone, sales increased by 123.3 per cent over March 2020, and average prices jumped 20.4 per cent. The demand for single-family homes and townhomes, especially, has skyrocketed, yet supply has been near record lows.

Families crave space after working and schooling at home.
Itching to make a move
The numbers tell the story so many of us have been living for the past year: hunkered down at home, working from makeshift offices, side-hustling in our living rooms and spending all of our leisure time in our backyard – if we're lucky enough to have one. Through it all, we're realizing our spaces really aren't cut out for all this home time. We want more, and we want it designed to better suit our current needs.
Low mortgage rates and built-up savings have enabled many British Columbians to make a move. "Even before the pandemic, there was a lot of pent-up demand," says Dan Morrison, a veteran Vancouver realtor and a director of the BCREA. "June, July and August [2020] were the three busiest summer months in history," he says.
Morrison points to two major trends driving BC buyers right now. "People are moving from urban to suburban markets. The Sunshine Coast is going crazy, and the Interior, too, because you can get more bang for your buck there," he says.
Then there's the need for more space. "People who have been stuck in a two-bedroom place with three kids, for example, are looking toward single-family homes instead of [condos]."
Similar moves are playing out in other regions, especially in the Okanagan, which continues to see a strong influx of buyers from the Lower Mainland and Alberta, says Remax realtor and managing broker Anthony Bastiaanssen, who is also chair of the BCREA. "We're seeing unprecedented activity and changes in pricing. People are looking for specific things like outdoor living space, office space and a Zoom room."
Members Save
Whether you're insuring your first home or protecting your dream house, you can count on BCAA Home Insurance. BCAA Members save up to 20%.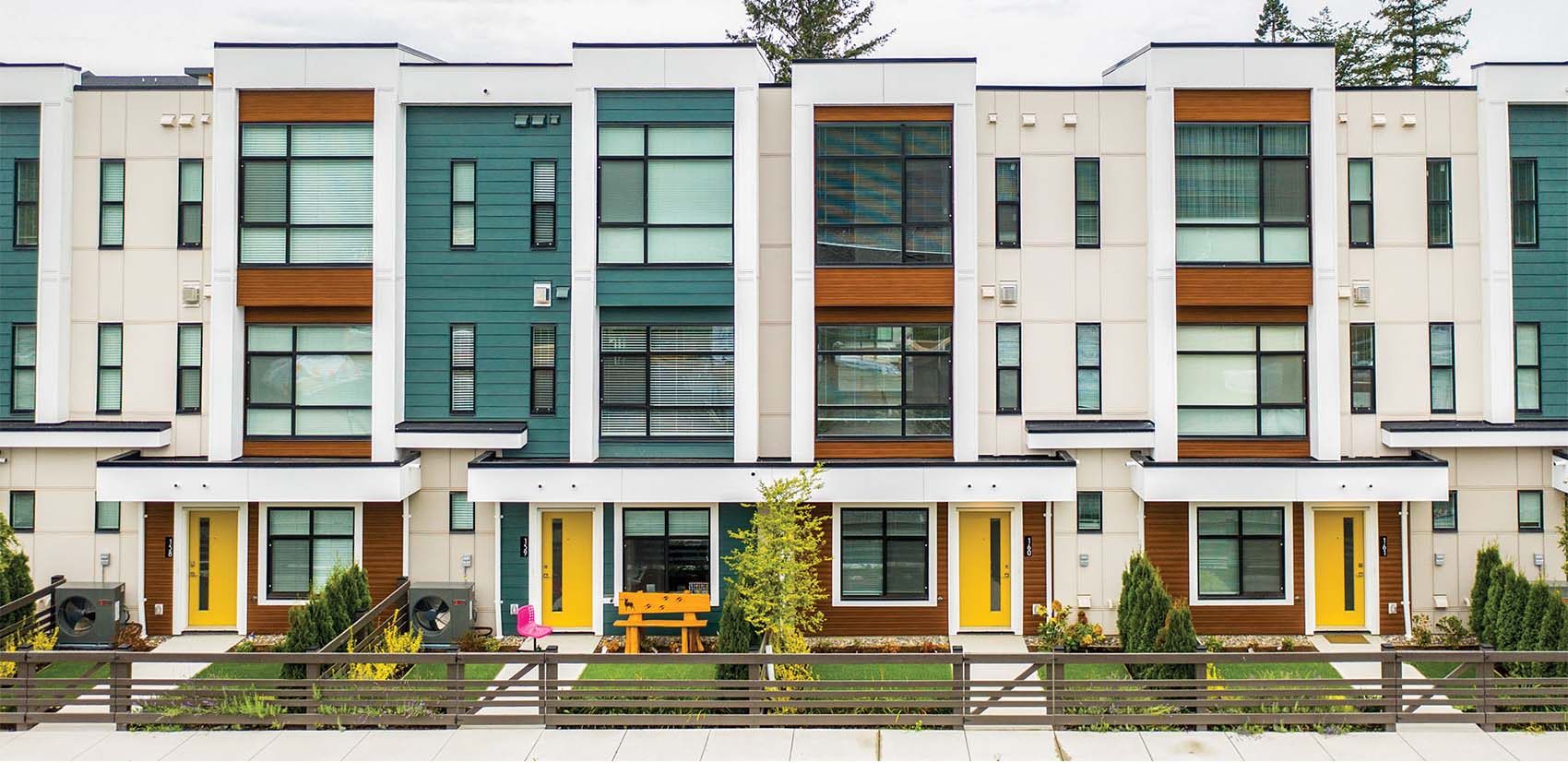 Offerings such as the Chilliwack's Base10 Living townhomes, by Van Maren Group, are luring urban buyers who seek extra square footage, quality and affordability.
What owners and buyers want now
From dedicated office spaces to kitchen upgrades, hot tubs and more functional backyards, buyers are looking for homes with multi-functional areas, nostalgic comforts and leisure amenities. Ideally they want a place that is move-in ready, and they're willing to pay more to get it.
"[Many] buyers are wanting more turnkey situations where they can just walk in and it's all done," Morrison says. "They don't want trades coming in to do the work."
Unless they're looking for a deal on a fixer-upper, adds Tara Godwin, owner of Attic to Alley Home Inspections in Kelowna: "Everyone's comfort level [with repairs and upgrades] is different."
Godwin says she's been "crazy busy" with inspections since the beginning of the pandemic, adding the most important item she reports on is water control. "That is what you see neglected the most," she says. "Uncontrolled roof water draining onto unprotected wood, or pooling into the foundation, will rot the structure." Other common issues include dated Poly B (polybutylene) piping – popular in the 1980s and 90s but prone to degradation and breakage – and asbestos. "Some people don't care, but I have had people turn down deals because of Poly B. And asbestos is a big one because it's very expensive to remove."
On the design side, Margo Smith, Interior Design Studio Lead at Vancouver firm Zeidler, says the pandemic has diminished appetites for open-concept spaces. "They're not overly conducive to having two kids homeschooling, a husband on a Zoom call and everyone jockeying for space," she says. "So we're trying to find different ways to carve out specific spaces without having to sit in a closet half the time."
Smith says comfort is also a huge factor in these anxiety-inducing times. "A lot of our sense of comfort comes from history, our memories of hanging out at Grandma's, for example. And so we're seeing a sort of Granny Millennial style," she says. This is manifesting as cherry or mahogany furniture, textured upholstery and draperies with woven patterns. In kitchens, this translates to lighter wood cabinetry and a resurgence of warm metals. "We're moving away from the glossy, sleek marble countertops toward softer finishes and more uplifting materials," says Smith.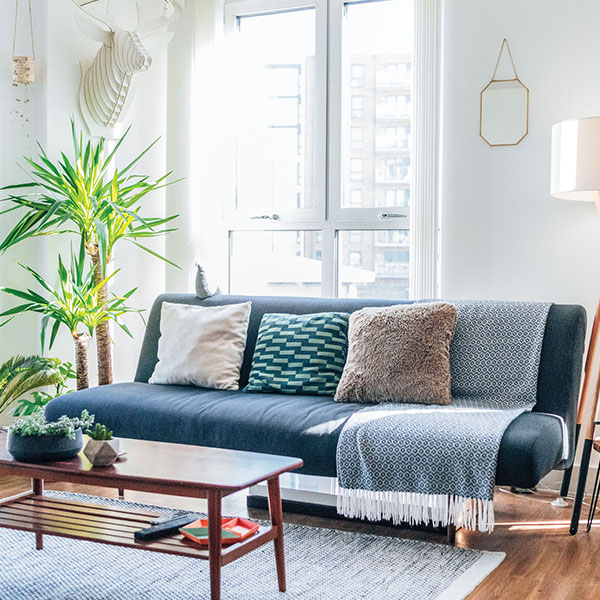 Insurance Smarts
Are you building a new home or planning extensive renovations? Make sure you have the proper coverage for the construction period. Plus, renovating adds value to your home, so check if you need more insurance post-project.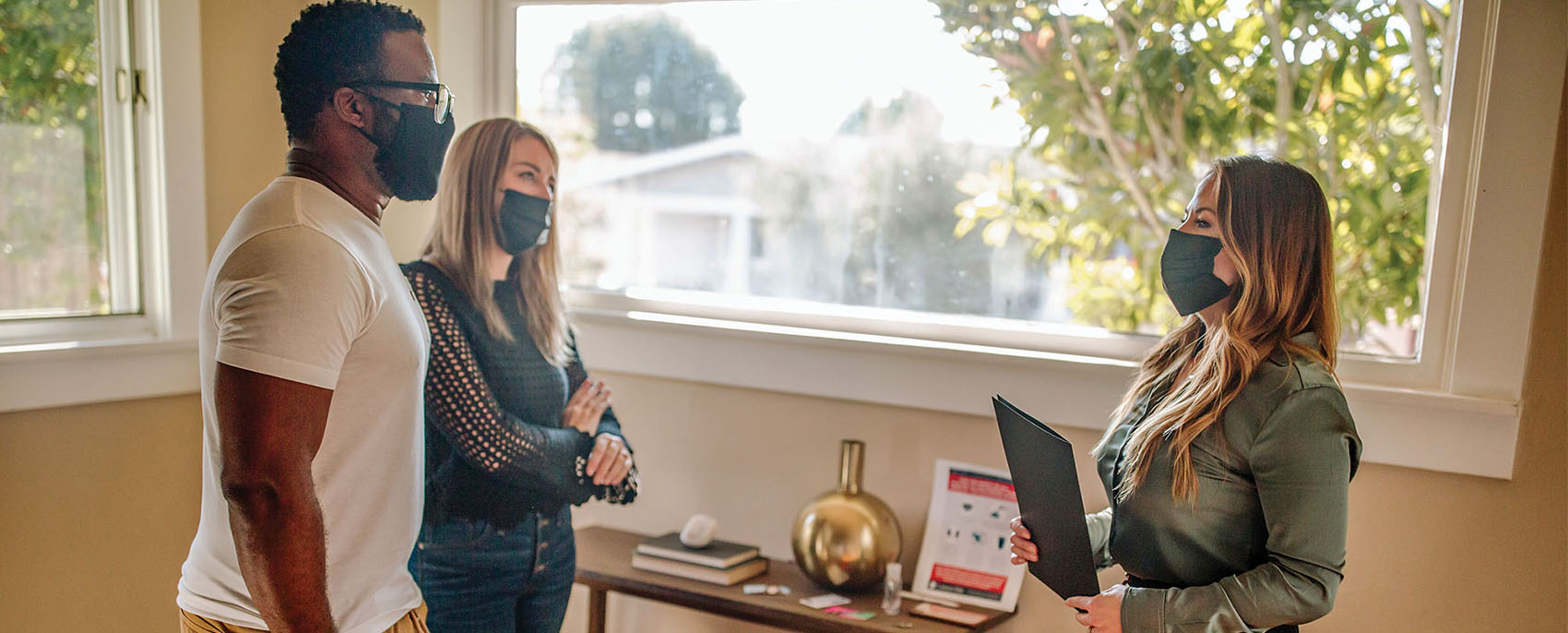 BC's real estate market heated up last year, despite limited viewings and COVID-19 precautions.
Buying and selling in 2021
For buyers in multiple-offer situations, as is most likely the case right now, Bastiaanssen says: be ready to act quickly. "We're seeing multiple offers on many properties – from two or three to over 20 offers. For properties under $700,000, there are so many people on the sidelines waiting for an opportunity to get into something affordable. So when a property comes on the market, if you're not ready to act, it'll be lost."
Morrison concurs, adding the pandemic makes viewings more challenging due to safety limits. "Showings are in 15-minute segments," he says. "And you can't bring the whole family so you don't have that larger group to give their opinion." The key to success is preparation. Have your financing sorted out before going to showings, and know your comparables. Are homes generally selling for 10 per cent over the asking price in your area? If so, that's important information. "Disappointment is frequent if someone goes in and offers close to asking price," he says.
And for sellers? Have a plan in place for where you will move after the sale. "If somebody walks in and gives you $100,000 over asking, you're going to take the offer," Morrison says. "But if you haven't started shopping around, you'll realize there's nothing out there." You don't want to overpay for your next place, so keep the lines of communication with your realtor open, he adds. The market may be unpredictable, but your strategy doesn't have to be.
Tip!
Need a home checked out? The Home Inspectors Association of BC has a searchable list of licensed pros online.
---
Photo credit: The Canadian Press - Darryl Dyck, Getty, Oscar Wong - Van Maren Group, Stocksy