How renters insurance leaves you sleeping soundly
If you're a tenant, BCAA Renters Insurance could be the smartest purchase you ever make. BCAA Renters Insurance protects you and your possessions in case of theft, damage, fire, smoke, floods, leaks, disaster, crime, and vandalism. Your BCAA Renters Insurance can also cover you for accidental damage or injury you cause, anywhere in the world.

If you find yourself facing one of these situations without insurance, it may not be an easy problem to solve. So, to give you peace of mind, we thought we'd share some benefits of BCAA Renters Insurance that you'll love.
Here are 10 great reasons to protect yourself and your valued stuff with BCAA Renters Insurance.
Landlords like to see it
Landlords are careful people. They interview numerous potential candidates in the hopes of inviting a good, clean, quiet, and thoughtful tenant to live in their home. Just as landlords ask for your personal references and employment status, and although not legally required in BC, landlords will often insist that you get renters insurance. This way, they'll rest easy knowing that they've got a responsible tenant who will protect their own possessions while taking good care of their property.
Your landlord's insurance only goes so far
You may think: "I don't need to cover myself because my landlord has insurance on the property." True, landlords buy insurance to cover their house or apartment, and any outbuildings like garages, carports, greenhouses, and sheds. Their insurance will also cover their appliances, curtains, blinds, furniture, and items they've left for you to use.

However, your landlord's policy stops there. Their insurance won't cover your personal property such as electronics, computers, clothes, jewellery, property in your vehicle, or collectibles. If you want to protect things like your TV or video game console from damage or theft, get your own renters insurance policy.
Your BCAA Renters Insurance covers you at home and away
A good renters insurance policy (like you get at BCAA) will cover:
All your personal possessions when you're at home from disasters like fire, smoke, floods, leaks, storms, theft, or vandalism. If something should happen, we have a great track record at coming to your assistance. BCAA Home Insurance paid out on 95% of claims for fire, water, weather and theft.* See terms for details.
Your BCAA Renters Insurance will also protect your items from the same hazards while you're temporarily away from home. For example, if you go on vacation and someone steals, loses, or badly damages your luggage, or if you lose your phone or laptop, you'll be covered by your BCAA Renters Insurance policy.
Your personal liability when you're away from home. Imagine you're mountain biking in the Kootenays, golfing at Tobiano, or surfing in Tofino, and you lose control, smash into another person, and accidentally cause an injury. If this happens, your BCAA Renters Insurance can step in to handle any lawsuit that might occur.
BCAA Renters Insurance saves you money
There are ways to keep renters insurance costs down. BCAA members save 10% on any renters insurance policy. Plus, you can save by bundling your BCAA Optional Car Insurance policy when purchasing a BCAA Renters Insurance policy. You can reduce your monthly premium by increasing your policy deductible. This way, you take on a bit of the risk so that you can pay a lower monthly premium. You might think insurance is expensive or unnecessary right now but think about the cost of replacing your valuable phone, laptop, TV, and electronics.
Add up the cost of all your possessions
Think of everything you own. Make a list of all your electronics, media units, TV, speakers, phones, video game console and controllers, headphones, furniture, clothing, jewellery, watches, kitchenware/appliances, and even your artwork.
Your BCAA Renters Insurance can protect them all. So do an inventory and add up each price tag. When you start adding up what it would cost to replace all these possessions, you'll be surprised at how much money this would cost you.
Protect your car, truck, scooter, or van
BCAA Renters Insurance covers you if someone breaks into your ride. Sure, your apartment may have excellent security—many condo units are protected by multiple locked doors, watched by video cameras, concierges and security guards, and lots of potential witnesses to discourage thieves. Meantime, your car could be more vulnerable.

First off: if you can, never leave anything in your vehicle, as it's best to remove all temptation. But if thieves still smash a window or break into your trunk or canopy and steal your gear, you won't be covered unless you have a BCAA Optional Car policy with Personal Property Coverage. Your lost and damaged items will, however, be covered by your BCAA Renters Insurance policy.
Your parents' insurance only goes so far
Students might think you can skip insurance because "I'm covered under my parents' insurance." This isn't quite the case. Your parents' insurance policy likely limits the value of belongings when students live away from their parents' home. Plus, if they do cover your possessions, most insurance companies require that you be financially dependent on your parents, and only temporarily living away from their home. So, if you're living on your own permanently now, it's best to get your own insurance.
Protect your home like you own it
BCAA Renters Insurance protects you from damage to the unit you're renting. Let's say you love to cook but you're exhausted from working long shifts or taking care of a baby, and you lose concentration or get distracted while you're cooking dinner. If this happens, you could be billed for significant smoke damage to the apartment. The Legal Liability Protection from your renters insurance policy will provide you coverage.
Same thing applies if you accidentally cause a pipe to burst or damage a fire sprinkler. Your landlord can come after you for the cost of repairing the smoke and water damage. A BCAA Renters Insurance policy covers smoke and damage to the contents of your home and your personal belongings.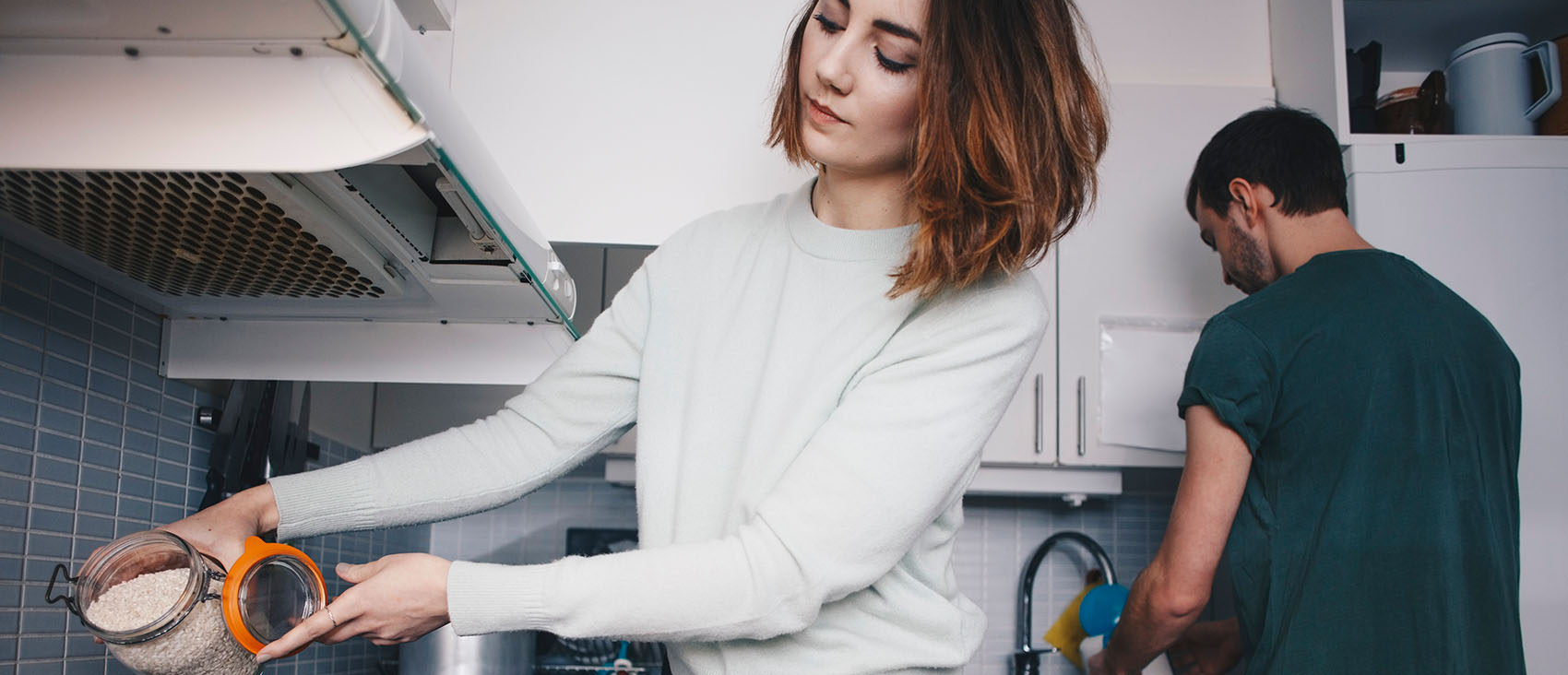 Your friends would never sue you…would they?
Good friends are precious. You want to protect that friendship in case something goes awry. Imagine you host a party, and a friend gets accidentally injured by falling off your railing or deck. After talking with their loved ones, they may decide to sue you.
This can happen outside your home. Imagine you're playing hockey or softball and you injure somebody, then you could be sued and held liable. We all want to believe that our friends would never sue us, or that accidents will never happen, but you'll sleep better if you avoid taking that risk.
Remember your storage locker, too
British Columbians are big on storage lockers, as apartments aren't all big enough to contain all our possessions—or you simply want to protect your stuff and apartment from everyday damage. If you've stashed items in a storage locker, like bulky sports gear, kayaks and surfboards, you can protect all these items, even when you don't see them every day. Here at BCAA, your renters insurance includes storage insurance located within the building of the primary residence so you can rest easy that every one of your possessions are safe.
Let's get you covered and protect your stuff
We offer you customized packages based on your needs, so you can easily see the policy that's right for your lifestyle. You won't get a hard sell, either. We don't have commission sales agents, so we'll only sell you what you need. Get a quote today on BCAA Renters Insurance at bcaa.com/renters.
If you're a BCAA Member, you can save up to 20% on renters insurance. Plus, you save an additional 5% when you buy online!

Home Insurance is sold through B.C.A.A. Holdings Ltd. dba BCAA Insurance Agency, a licensed insurance agency, and underwritten by BCAA Insurance Corporation.
*From 2019 to 2020, BCAA paid out on average 95% of home insurance claims related to fire, water, weather and theft. Past performance is not a guarantee of future results. Home Insurance is sold through B.C.A.A. Holdings Ltd. dba BCAA Insurance Agency, a licensed insurance agency, and underwritten by BCAA Insurance Corporation.
BCAA, in association with CAA, was ranked the #1 Most Trusted Insurance Brand in Canada by the 2022 Gustavson Brand Trust Index.