Share the love this Valentine's Day
February 14th is devoted to sharing the love with your partner, family, friends and the environment. As with any special occasion, we want it to be as memorable as possible for everyone. In reality however, many products associated with seasonal events and special occasions, such as Valentine's day can take a toll on the environment.
But it doesn't have to be that way—putting some extra thought and care into how we celebrate can help reduce the environmental impact of gift-giving and celebrating. Here are ways to share the love sustainably this Valentine's Day.
Love for others
Whether you want to give them something thoughtful or share an experience together, there are plenty of ways to show someone you care. When it comes to finding them a gift, think first about who they are before you move onto what to give them. Consider their needs, style and preferences to help you find a thoughtful gift that caters to your specific individual.
To ensure nothing goes to waste, make sure it's an item they need before you purchase. Ask your recipient's family or friends for help or ask your special someone directly for things on their wish list. If it helps reduce waste, most people may prefer that you ask them for gifts they want rather than taking a wild guess in hopes of making it a surprise.
Here are some cool sustainable gift ideas that are out of the ordinary but still expresses love: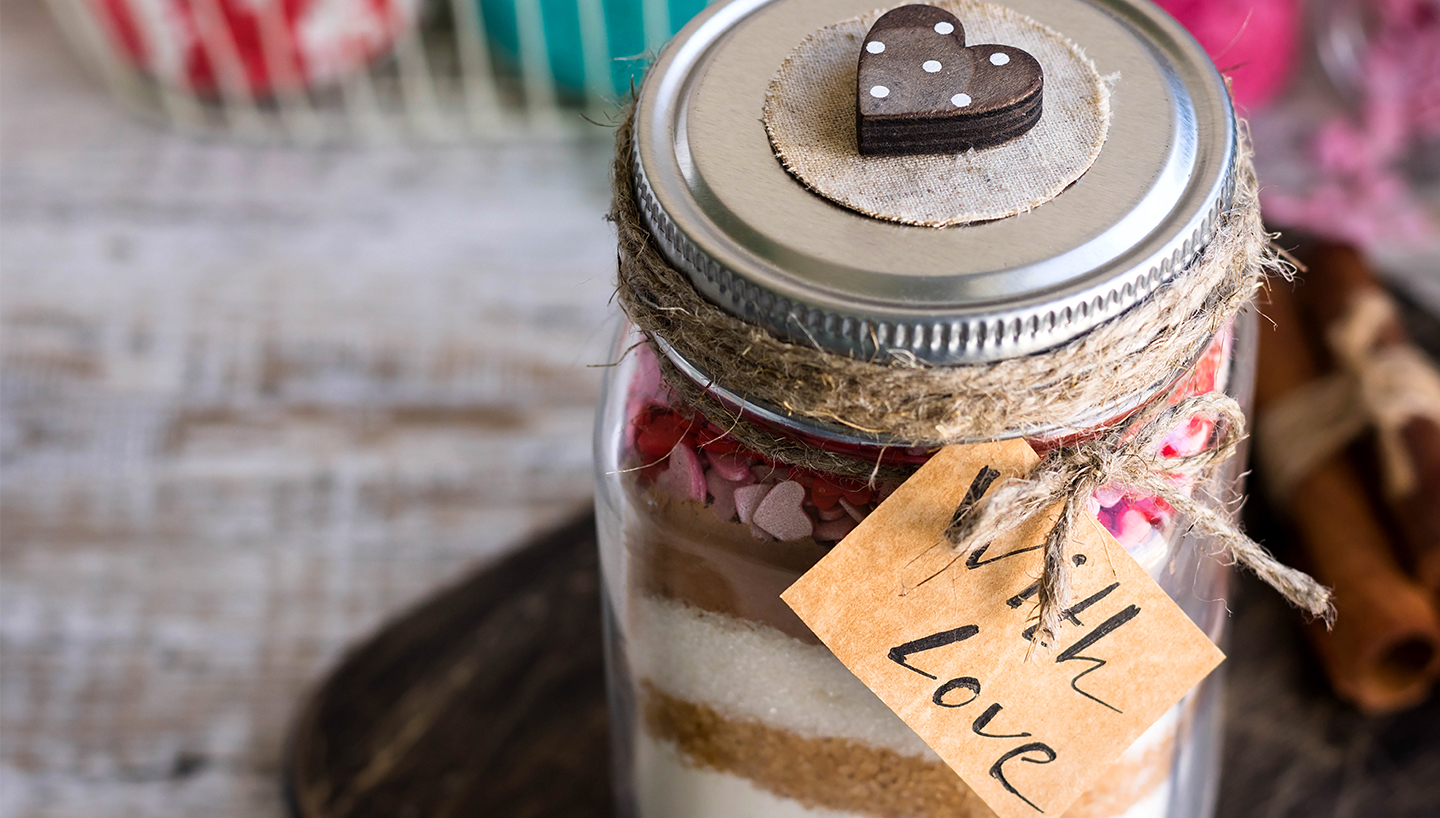 Handmade gifts
When you make a gift for someone, they'll not only appreciate what you made, they'll appreciate the time you took to make it. Here are a few homemade items that are sure to say, "I love you":
Bake your own batch of Valentine treats or create a baking mix in a jar of one of your favourite cookie or cake recipes.
Bring back the romance of a handwritten love letter.
Upcycle materials to make a gift such as using old concert and sports team T-shirts to make a quilt.
Seek out local artisans who restore everyday items or work with recycled, natural and sustainable materials to create gift options such as upcycled jewellery, home décor or unique artwork. You can often find these at local markets or craft fairs.
Give a living plant
Update the traditional bouquet of flowers concept by giving a potted plant that can last longer. If you choose to give a planted herb, your recipient can turn to it whenever they're cooking and be reminded of you. How romantic is that?!
If you want to stay with the traditional flower route, ask your florist for a bouquet made of flowers found locally that are in season in your area. BCAA Members can save 20% and earn 5% back in CAA Dollars® with Teleflora which partners with local florists to artistically-arrange and personally deliver your bouquet.
BCAA protection & savings
Okay, we may be biased here but who says the gift of safety doesn't show you care? Share the same great benefits of roadside protection and savings that you receive as a BCAA Member by giving the gift of a BCAA Membership (get one online with just a few clicks!) or by adding someone in your household as an Associate Member (contact us, and one of our agents can help you).

Love for your planet
Skip the store-bought card

Alternatively, there are many free e-card sites available to suit a wide variety of personalities and occasions, so it shouldn't be difficult to find a perfect one for your special someone. In fact, you can even send them different e-cards throughout the day telling them how much you care. They'll love seeing the notification of another new message all day.

If you're a fan of paper cards, make your own using recyclable paper, which can also be a fun activity to do with your child if they intend to hand out many Valentine's Day cards to classmates at school. If you go with a ready-made card, seek out ones made from recyclable materials which is indicated on the back of the card. Avoid cards that use shiny or glittery material which may not be recyclable.

Save on wrapping paper

Keep reduction top of mind this Valentine's Day: does your gift need to be wrapped or in a package or gift bag? Do you need to use shiny paper? While regular wrapping paper can be recycled, shiny foil or anything with glitter isn't.

If you need to wrap your gift, re-use old wrapping paper and tissue or use recyclable paper, such as natural brown paper or newspaper. You can also use string to decorate it. Bonus tip! The coloured comic section of your newspaper can add a special touch. Or, wrap your gift in something they can use again like a reusable shopping bag made of recyclable material with a fun design.

Decorate with eco-friendly materials

Whether you're decorating your home, office or event space, purchase decorations and party accessories made from recycled materials or create them yourself using recycled materials as well. For example, you can make decorations using coloured wrapping paper that you've saved from previous gifts or upcycle household items like paper shopping bags or glass jars.

With a little imagination you can create cool decorations that will impress others because you made them yourself. Make decorating a fun group activity by involving your kids or friends. Once the occasion over, make sure you either store away your decorations safely to use in the future or discard them in a responsible way.

Shop with earth-friendly companies

Find brands and retailers that offer green products and services, and better yet, operate more environmentally minded. Whether it's using recycled packaging or offering products made of sustainable materials, you can find gift ideas that you'll feel good about sharing with your special someone for Valentine's Day.

Add fundraising into your celebrations

Some businesses that cater to Valentine's Day, such as restaurants, bakeries or florists, may donate portions of their proceeds to charities, including environmental causes. Check your newspaper or online city pages for Valentine-themed fundraisers that support local nonprofits.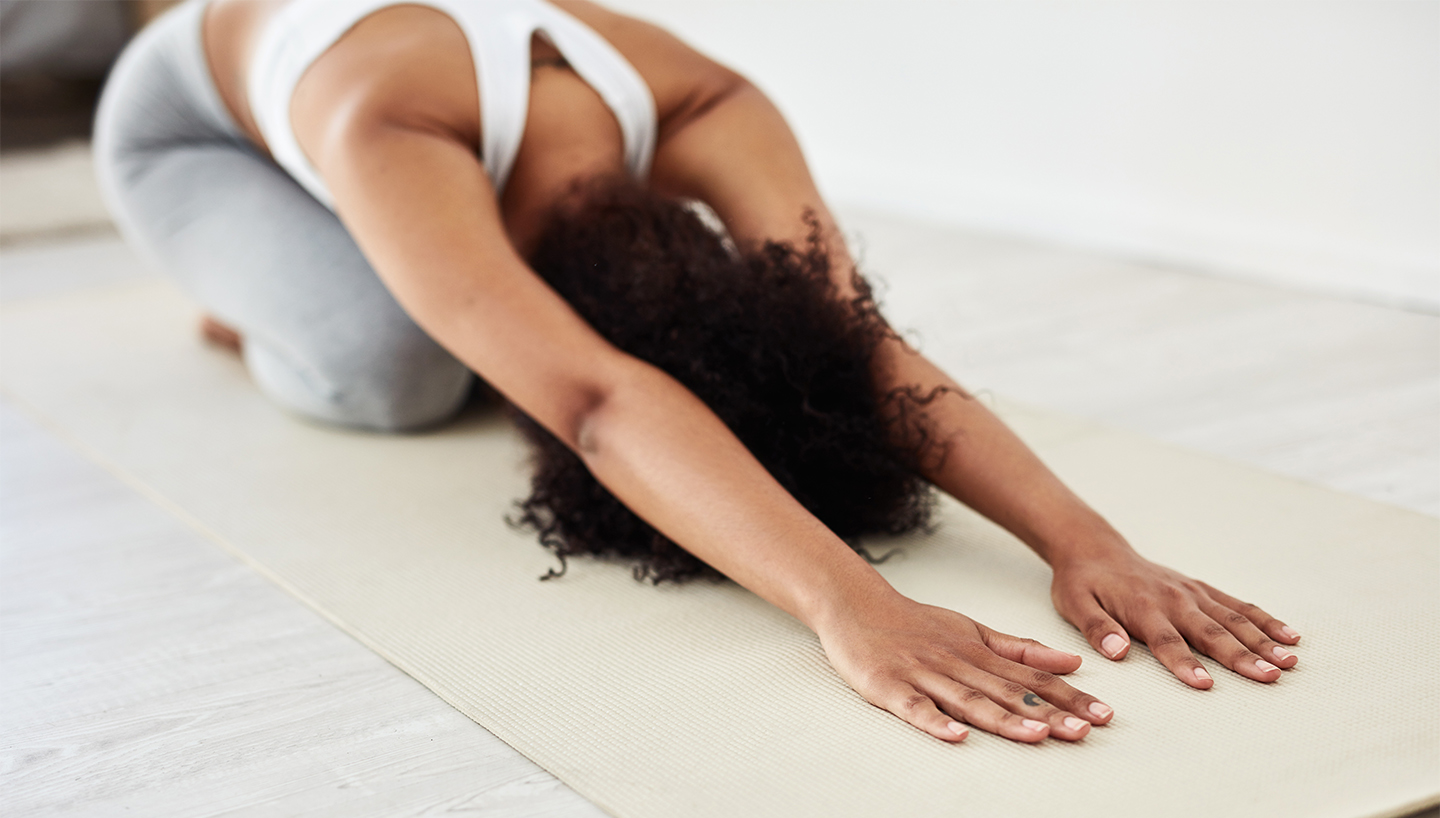 Love for yourself (you, yes you!)
Don't forget to give yourself some TLC whether you pick something up for yourself while gift shopping for others or find some time to relax by taking a stroll through your neighborhood, watching a movie, going to a yoga class or meeting with friends. Here are some other ways to share love with yourself:
Find more Valentine's Day gift ideas and ways to save
Check out our 2020 BCAA Gift Guide to help you find something that will suit your special someone just right.