Copenhagen's Lightness of Being
I'm looking at a dustpan, trying to decide if I should buy it, when I start imagining the conversation I'd have at Canadian customs when asked what I'm bringing back. A dustpan? I imagine trying to explain that I'm not a weird neat freak who buys cleaning supplies when I travel. But in Copenhagen's Designer Zoo, filled with beautiful objects from up-and-coming Danish designers, even something as mundane as a dustpan looks like a piece of art – made of curved wood and bristles so soft you could apply blush to your cheeks with them.
by Vawn Himmelsbach | BCAA Magazine, Fall/Winter 2019

Danish design is known for its clean lines and minimalist forms that combine style with function, typically using natural materials like wood, rather than plastic or steel. But here in the Danish capital, which regularly tops the list of global happiness surveys, there's more going on than minimalism and new Nordic cuisine.

Copenhagen balances its 1,000-year history – cobblestoned streets, castles, canals and bell towers – with an edgy, effortless cool. One minute you're walking in a storybook, transported back in time; the next you're eating a gourmet hot dog from a food truck while listening to a DJ at the Reffen street food market.

It goes beyond that, though, and it's hard to put into words. The Danes call it hygge, which is the idea of creating a warm atmosphere and enjoying the good things in life with good people. I didn't quite understand this concept at first. After all, I've experienced my share of cold winter evenings in Canada that call for a fireplace and a mug of hot chocolate. But it's not quite the same thing.
Hygge in hidden corners
On a drizzly evening, I'm cycling around Vesterbro, Copenhagen's trendy, post-industrial meat-packing district, attempting to Google Map my way through the darkened cobblestoned lanes. I'm already 20 minutes late for my dinner reservation at Spisehuset but still can't find the restaurant.

Finally, I see a nondescript sign on a nondescript building. It doesn't look like much from the outside, but I open the door to a cozy room lit with candles, an open kitchen and space for only 40 people at communal tables. No one is glued to their phone. No one is posting Instagrams of their food. I hang my coat by the door; it's like stepping into a living room that's uber-cool and super-comfortable at the same time. I think I'm finally starting to grasp the concept of hygge.

"It's a bit of a secluded area. It works for us and it works against us," says chef and co-owner Niclas Grønhøj Møller, who suits the space with his tattoos, long beard and black-rimmed glasses. "It works for us in the way that people feel like they find something secret when they come here. We don't do any publicity because word of mouth has been enough."
There's no menu per se; they offer a five-course set meal with wine pairings that changes every couple of weeks. Møller describes their dishes as simple. The beetroot carpaccio with dill flowers, fennel, goat cheese and buckwheat is a "simple" dish, but its flavours are complex. The restaurant is open Thursday through Saturday, and there's only one seating per night (so there's no rush to leave).

A decade ago, people didn't travel to Copenhagen for the food. Now it's emerging as a culinary capital, with 22 Michelin stars in 17 restaurants – more than any other Scandinavian city – and 10 Bib Gourmand restaurants. Though Noma put Copenhagen on the culinary map after being named best restaurant in the world (four times by the trade publication Restaurant), you don't need a Michelin star to have an elevated culinary experience in this city.

Uformel, Danish for "informal," is a perfect example. The sister of Michelin-starred Formel B, it's dimly lit, with high ceilings and gold walls. The waiters wear their own clothes but, like so many people in this city, manage to look effortlessly stylish.

Synne Larsen, one of two sous-chefs at the restaurant, says the philosophy is about using local produce and then looking out at international flavours. At Uformel, there's a focus on Danish ingredients but often with Asian flavours, creating dishes such as lamb with homemade kimchee.
Low-key cool in Nørrebro and beyond
The city is best explored on foot or by bike, allowing you to discover unexpected treasures like the fairy-tale Botanical Garden and the romantic canals of Christianshavn. Near the green oasis of Assistens Kirkegård (the cemetery where Hans Christian Andersen is buried), is ultra-modern Superkilen. This urban park with a cycling track, skateboard ramps and artifacts representing more than 60 nationalities (neon signs from Qatar, benches from Armenia) reflects the multicultural nature of the trendy Nørrebro area.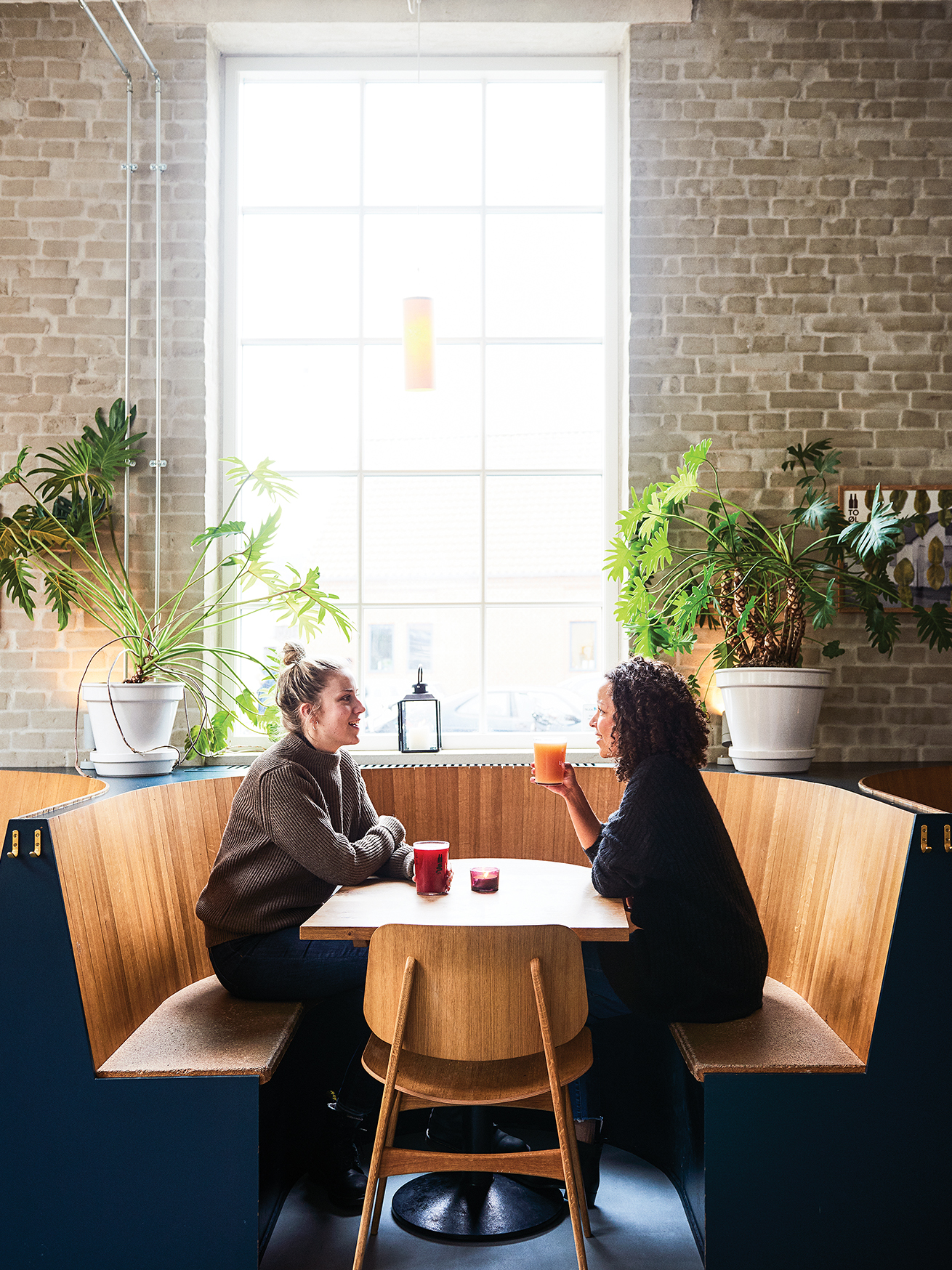 If you're a hip young professional, Nørrebro – with its edgy, urban cool, its street art and 19th-century tenements – may be your neighbourhood, and The Barking Dog just might be your hangout. Bartender Morten Bach Nielsen has vinyl on the turntable: the Stone Roses. "I like that you listen to a whole album at one time," he says. "We're not so much in a hurry to move on to the next thing."

That could describe the feel of this cocktail bar. You want to pull up a bar stool and stay a while. Design-wise, it doesn't fit with the sense of Danish design developed in the '50s and '60s. The owners wanted a London pub feel, says Bach Nielsen, "with a lot of the Danish hygge, fewer clean lines and a lot more colouration."

While cocktail culture is taking off in Copenhagen (thanks to pioneers Bar Rouge and the Oak Room), the Danes still love their beer. After all, it's been around for 5,000 years. Denmark is home to the empires of Carlsberg and Tuborg, but there's also a growing craft beer scene, with hard-to-pronounce microbreweries like Nørrebro Bryghus, Mikkeller and Ølsnedkeren.
Artisans in residence
Jægersborggade is a street packed with artisan studios, galleries, wine bars, cafés and boutiques, with a Michelin-starred restaurant (Relæ) and the popular Coffee Collective to boot. This is also where Inge Vincents, a ceramics artist, runs her studio and shop. She's known for her "thinware" ceramics.

While Danish ceramics tend to be thinner than most, Vincents describes her work as "crazy thin, borderline not functional." She likes to work with porcelain, since it's the only clay that's translucent. "I was fascinated with the idea that you can shape something and it illuminates," she says. "It's kind of a Scandinavian thing. We like the lightness and the light."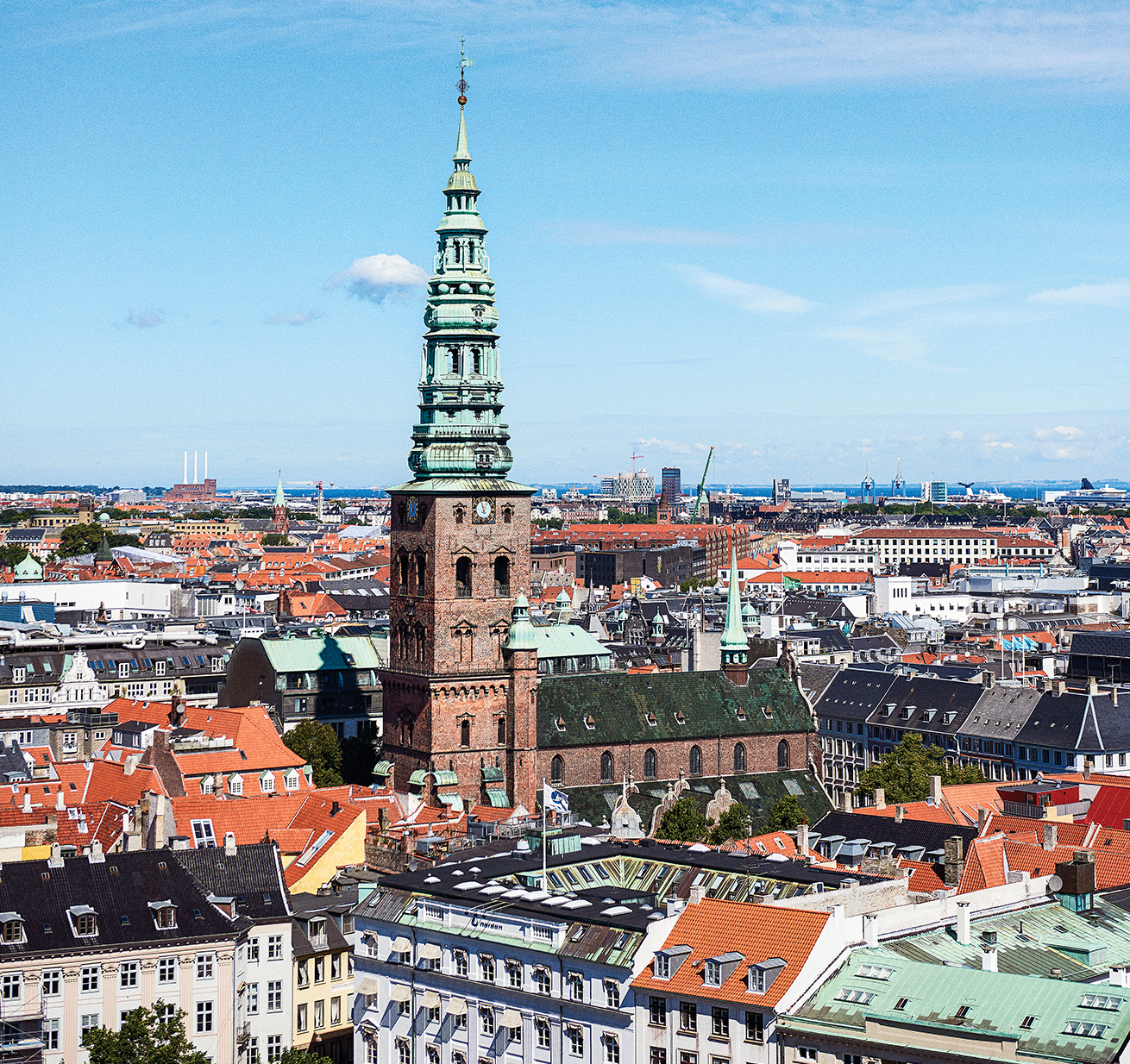 Maybe that's what makes Copenhagen so bewitching and helps rank it as the happiest city in the world. You can feel the lightness – and the light – everywhere. So I'm not just taking home a dustpan; I'm taking home a little bit of hygge, and hoping I can hang on to it for a while longer.
Travel Insurance Essentials
Whether you're travelling to Copenhagen, Colorado or Calgary, travel insurance should be on your packing list. Here's what you need to know:

If you're travelling outside BC, you need travel insurance. The price of, say, a hospital visit for a broken arm can cost thousands – or much more – depending on where and how it happens. But a typical travel insurance policy only costs a few dollars a day. Many travellers within Canada are surprised to learn that out-of-province costs such as ambulance and air-ambulance rides aren't covered by BC Medical.

There are two types of travel coverage: medical and non-medical. The first protects you for medical emergencies outside BC. The second covers unexpected disruptions before or after departure, like lost baggage, missed connections, sickness and serious injury, to you, your travel companion or immediate family members.

You can sign up annually, or by the trip. Annual Plans cover all travel in a year. You choose the length of your longest trip and all other trips that year are covered. Single Trip policies cover you for one continuous trip.

Learn more about travel insurance at bcaa.com/travel.
Photo credits: Ulf Svane