How to avoid leaving your shopping deals at the US border
If you're thinking of taking a trip to the US to get in on some shopping deals, read the following tips to avoid being caught off guard at the border when you find out your item is on the restricted list.
Tip #1 - Know what you can bring back
While in the US, you'll likely see deals on everything: clothing, housewares, luxury items, outlet bargains, groceries and more, so it's important to know what items you can bring back to Canada. For example, you are allowed to bring back up to 20kg (per person) in meat and poultry and fruits and vegetables or up to 20 litres of liquids such as milk and baby formula, however some items, such as self-feeding baby bottles and walkers with wheels are on the can't-bring-back list. Get details on the full list of permitted items from the Government of Canada's website.
Tip #2: Know how much you can bring back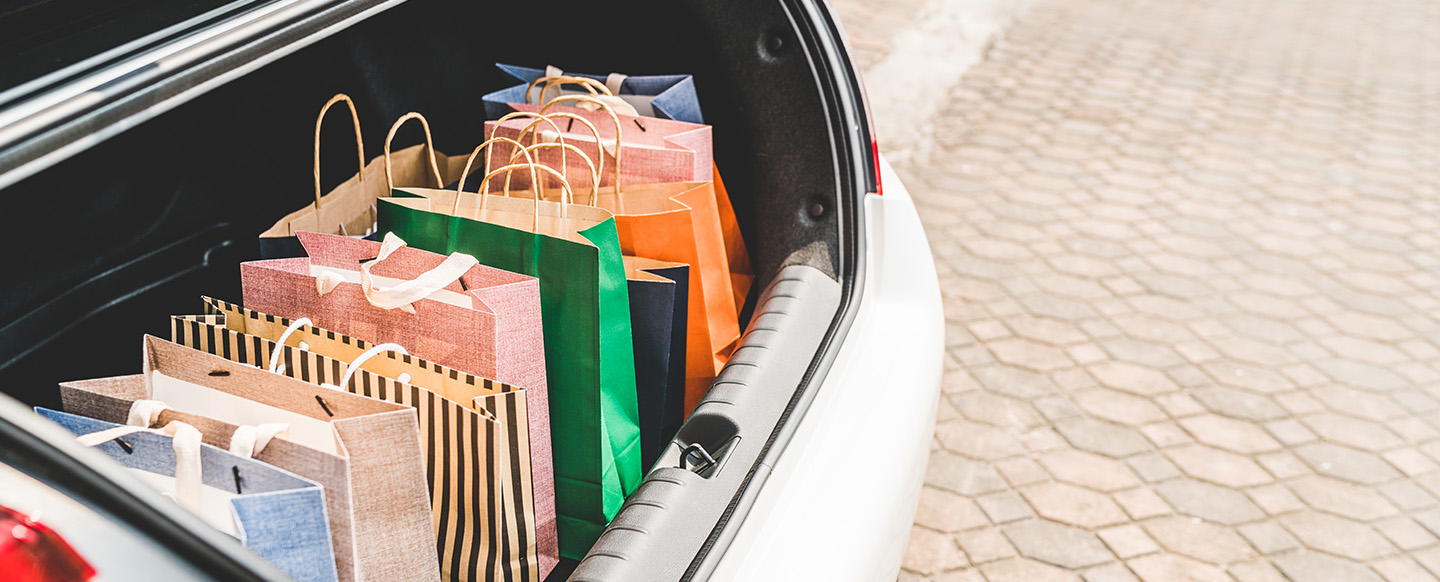 Time is money. Nowhere is this more obvious than the total amount of goods you can bring back to Canada before paying duty and taxes. The more time you spend in the US, the more money you can spend on those shopping deals without paying duty.
Just remember to keep all of your shopping receipts to prove you're under the limit and be prepared to pay duty if you're in the US for less than 24 hours. Here are more exemption details.
Returning after less than 24 hours
For same day shoppers, all goods brought in from the US (including alcohol) can be charged with applicable duty and taxes.
Returning after 24-48 hours
Up to $200 (CAD) is permitted, excluding alcohol and tobacco products. If you buy more than $200 worth of goods, you'll have to pay duty on all the goods you bring with you.
Returning after 48 hours or more
A maximum of $800 (CAD) is permitted. Alcohol, cigarettes and tobacco can be included in this amount, and you can bring either up to 1.5 litres of wine (two 750-ml bottles of wine), 1.14 litres of alcoholic beverages (one large standard bottle of liquor) or up to 8.5 litres of beer or ale (approximately 24 x 355-ml cans or bottles).
Tip #3: Protect yourself with travel insurance, even if you're away for just a day
Picture this: you go to the US for a couple days and find an incredible deal on a flat screen TV. Everything is in your favour until you throw out your back hoisting that big screen into your car. Now you're in a high-def mess if you need immediate medical help, unless you have travel insurance.
Medical expenses incurred outside of Canada can be costly and your provincial health plan (or MSP) may only cover a small portion, if at all, leaving you to spend way more money than you saved. Having Travel Emergency Medical Insurance could save you far more money than the amount you save on a door crasher deal.
Plus, some insurance packages, such as BCAA Annual Multi-trip Travel Insurance cover you for any trip (up to a maximum trip length of your choice) outside of BC throughout the year, whether you're travelling within or outside of Canada.
So, here's the deal on BCAA Travel Insurance
Emergency Medical Insurance coverage starts as low as $20 for a single trip, but if you plan on crossing the border more than once in the next year (even for quick trips), BCAA's Annual Multi-trip Travel Insurance Plan is a more economical option. Remember, BCAA Members save 10%, Kids are Covered Free, and everyone can use the 24/7 claims service, including access to 24/7 Virtual Care. Plus, it's easy to buy online – even while you wait at the border. Just be sure you have Travel Insurance before you leave BC. You can buy BCAA Travel Insurance online now at bcaa.com/travel, it's fast and easy!
While everyone expects to save money across the border, nobody plans on getting sick or hurt. Always make sure you and your family are properly protected before you travel across the border. Have a discount-filled getaway!