Family travel: How to have a memorable and safe spring break vacation
Are you planning to take your family on a spring break vacation? You're not alone. Experts say that travel demand is rising this year, with many Canadians planning getaways for spring break and beyond.
To help you look forward to a great getaway, here are some travel planning pointers including requirements for trips outside of Canada, plus more tips below for smooth family travel this spring break.
Picking the right holiday
Choose a destination (and hotel) that's family-friendly, convenient for meals and has amenities your family will love. Make sure it's close to a place you may want to explore. The last thing you want to bother with is a lengthy local bus ride(s) to get to the beach/action. It's also important to note that many countries and regions whose economies depend heavily on travel have been impacted over the past couple of years. Consider using a sustainable travel agent like lokal who can help you organize trips and activities that take into account environmental and social impact.
You'll also want to consider your family's likes and activity level. Here are 11 inspiring getaway ideas for spring break and beyond, plus a wide variety of trip planning tools. Pro tip: don't forget to book with your BCAA Membership to save on accommodation, rental vehicles and more.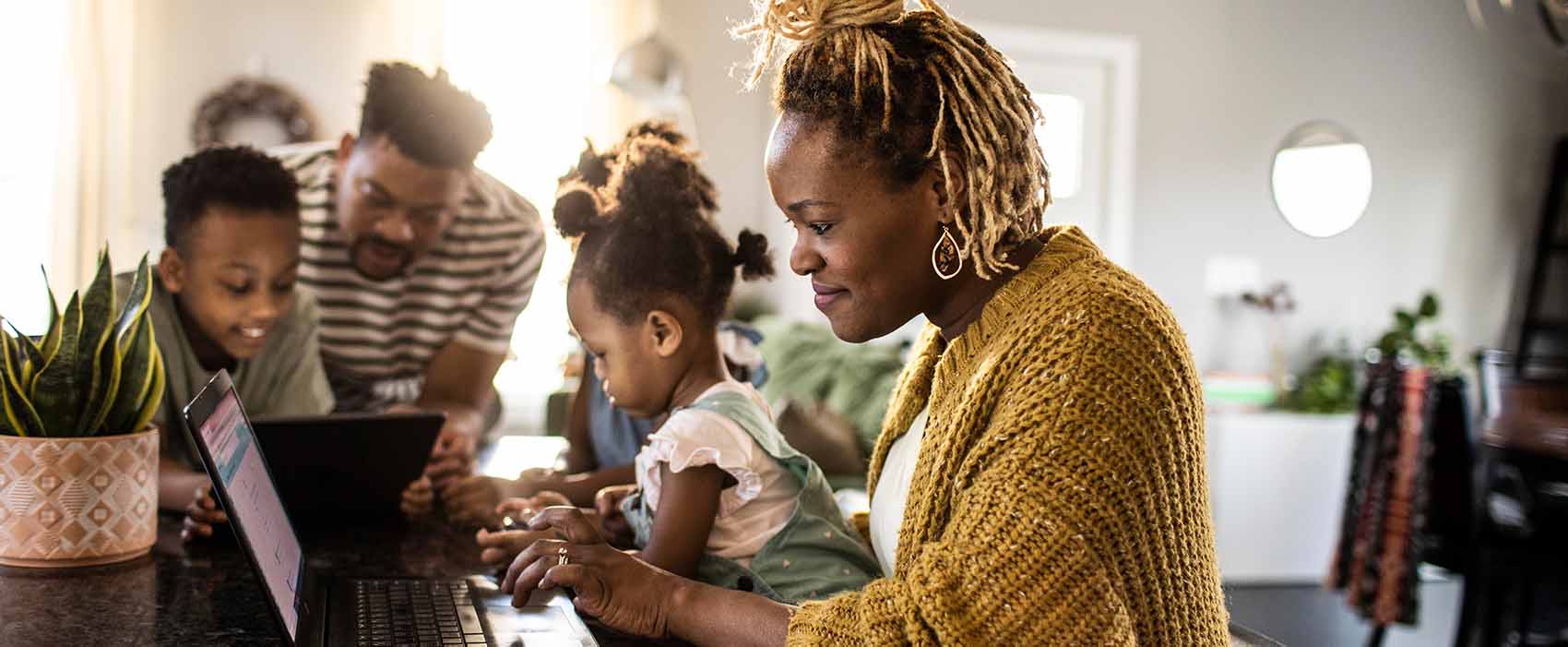 Remember to pack BC's top choice for Travel Insurance
Before you travel, get peace of mind with BCAA Travel Insurance, starting at only $20 per trip. You'll get affordable and flexible coverage for individuals and families, with Single Trip and Annual Multi-trip Plan options for out of province and out of country travel. You'll get 24/7 virtual care so you can get the medical help you need, wherever you are in the world. Plus, Members save 10%* on BCAA Travel Insurance and Kids Are Covered Free** (available for both Single Trip and Annual Multi-trip plans).
Pro packing pointers
Try these smart packing tips, and don't forget to pack the essentials. When you're packing up an entire family, a packing list becomes your very best friend. Here are the best travel packing apps to choose from. And to get everyone super organized, order packing cubes to divide your family's clothes into vacation days of the week.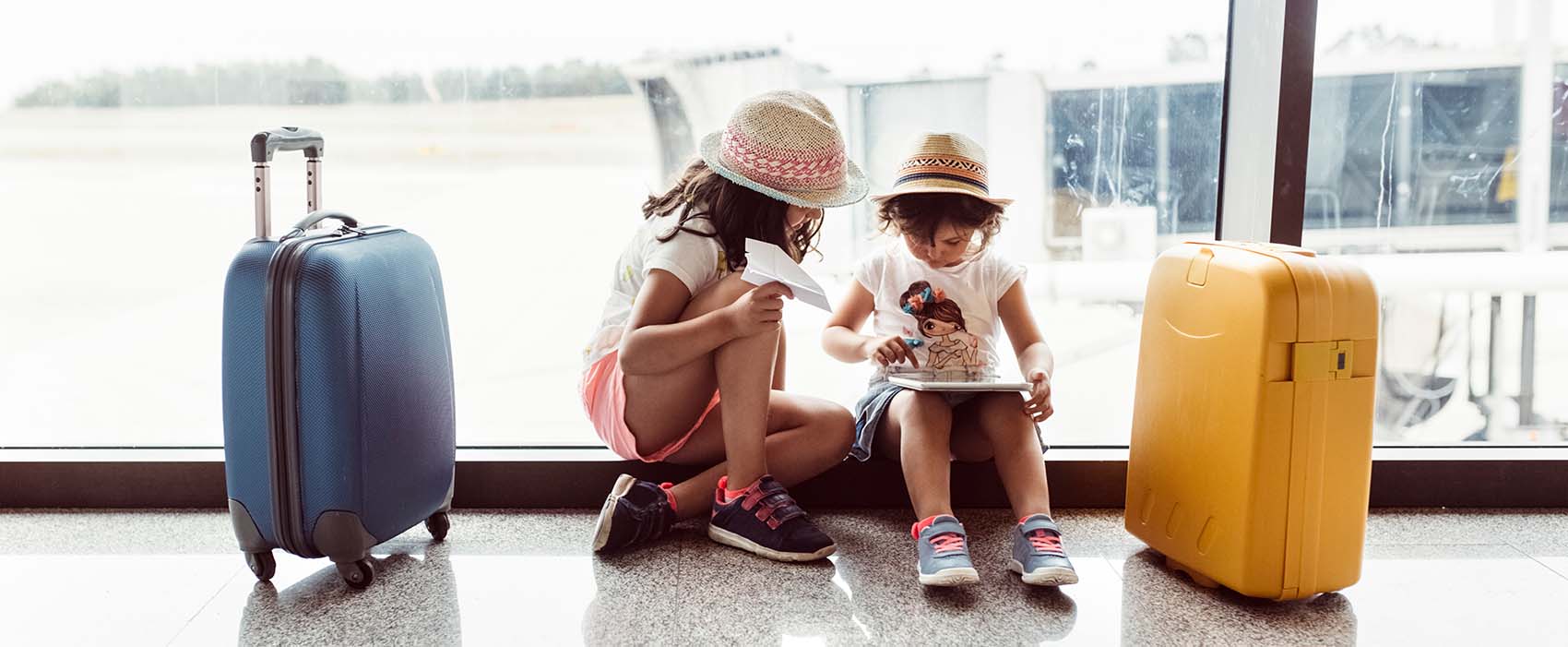 Entertainment & playlists
Travel always means waiting for flights, trains, shuttles or busses. Fill that time with reading, napping or entertainment you bring along. We recommend bringing fully-charged devices, tablets and laptops with entertainment like:
Movies and TV: download your favourite movies/TV shows in advance, so you don't have to rely on undependable Wi-Fi streaming.
Music and/or Podcasts.
Games.
Headphones for everyone so you can block out unwanted noise and keep your fun to yourselves.
Be smart about water and food consumption
Here are some safety tips to follow to help you stay hydrated, eat well and help minimize the risk of food or water-related illness.
On the flight, make sure everyone in your family drinks lots of water, as planes dehydrate the body.
When you get to your destination, find a good clean, drinkable water source. Drinking low-quality water can lead to many minor ailments or more serious health problems. When your family brushes their teeth, make sure they brush with bottled or purified water and avoid running their toothbrush under the tap.
Avoid fountain drinks since they are often made with tap water that's been carbonated. Make sure the ice in your drinks is made from bottled or purified water or avoid ice altogether.
Try to stick to cooked food over raw food as heat kills germs. Watch out for raw foods like cut-up fruit and vegetables and salads, as well as condiments, sauces, and dips made from raw fruits or vegetables.
If your family plans to be on the go for hours at a time, stock up on packaged dry foods like bread, crackers, chips, chocolate or nutrition bars so you don't have to eat street food. Here are 20 healthy travel snacks to keep you energized on the flight down.
If anyone in your family has food allergies, note what they're allergic to and how serious the condition is. Write it down in the language of your destination so you can give that information to local restaurant staff.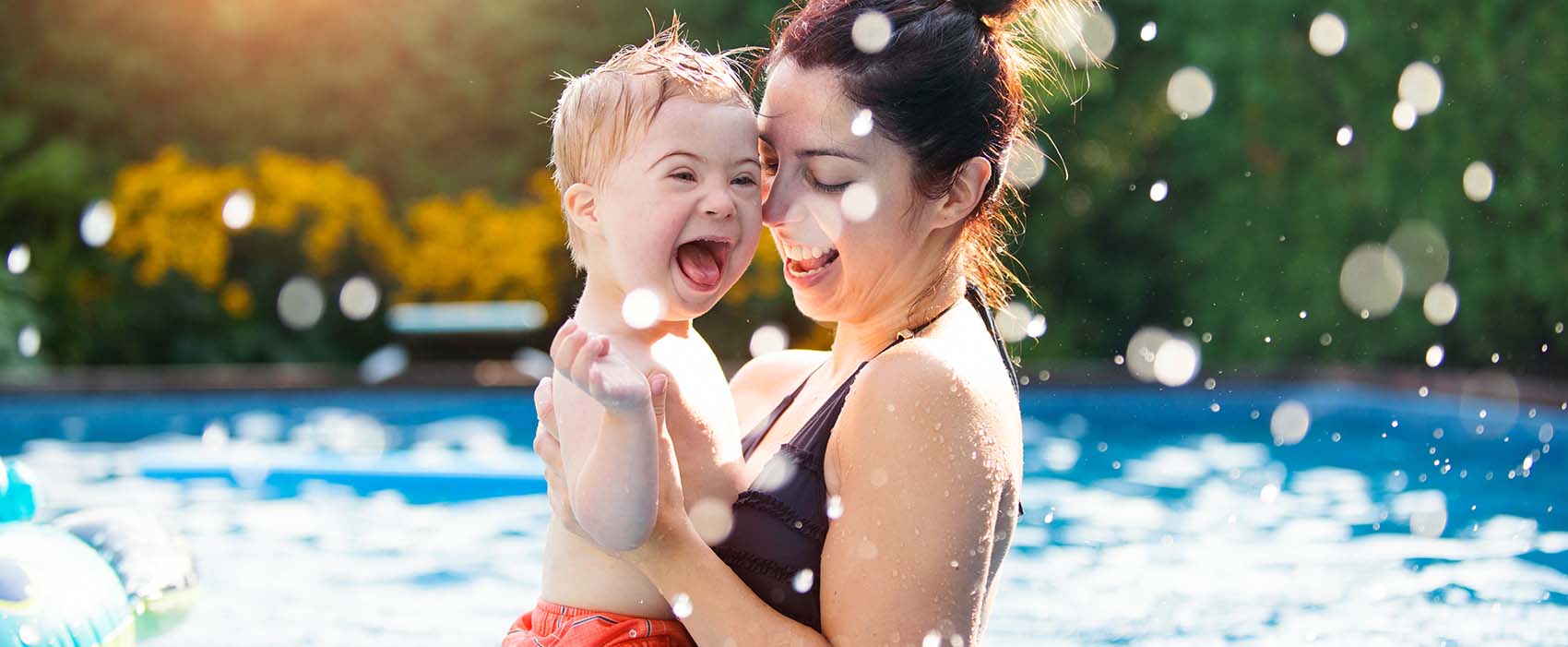 Swimming, hiking and watersports
You're on vacation to have good, safe fun. To keep everyone safe and injury-free, follow the instructions at your accommodations, swimming pool, beaches and tours. Here are some general prevention tips:
Don't run in swimming pool areas.
Avoid too much sun exposure. Use sunscreen and reapply every two hours.
Be aware of safety signs at beaches and follow their instructions.
Only swim in areas where a lifeguard is on duty.
If you're going on a hike or long walk use proper footwear like closed-toe shoes or runners.
If you and your family decide to take things up a notch with activities such as canyoning, surfing or parasailing, ensure you have travel insurance that covers these types of activities since they typically come with specific risks. BCAA Travel Insurance includes coverage for these activities, as well as many others, however some may require extra coverage. Chat with a BCAA Insurance Expert for details.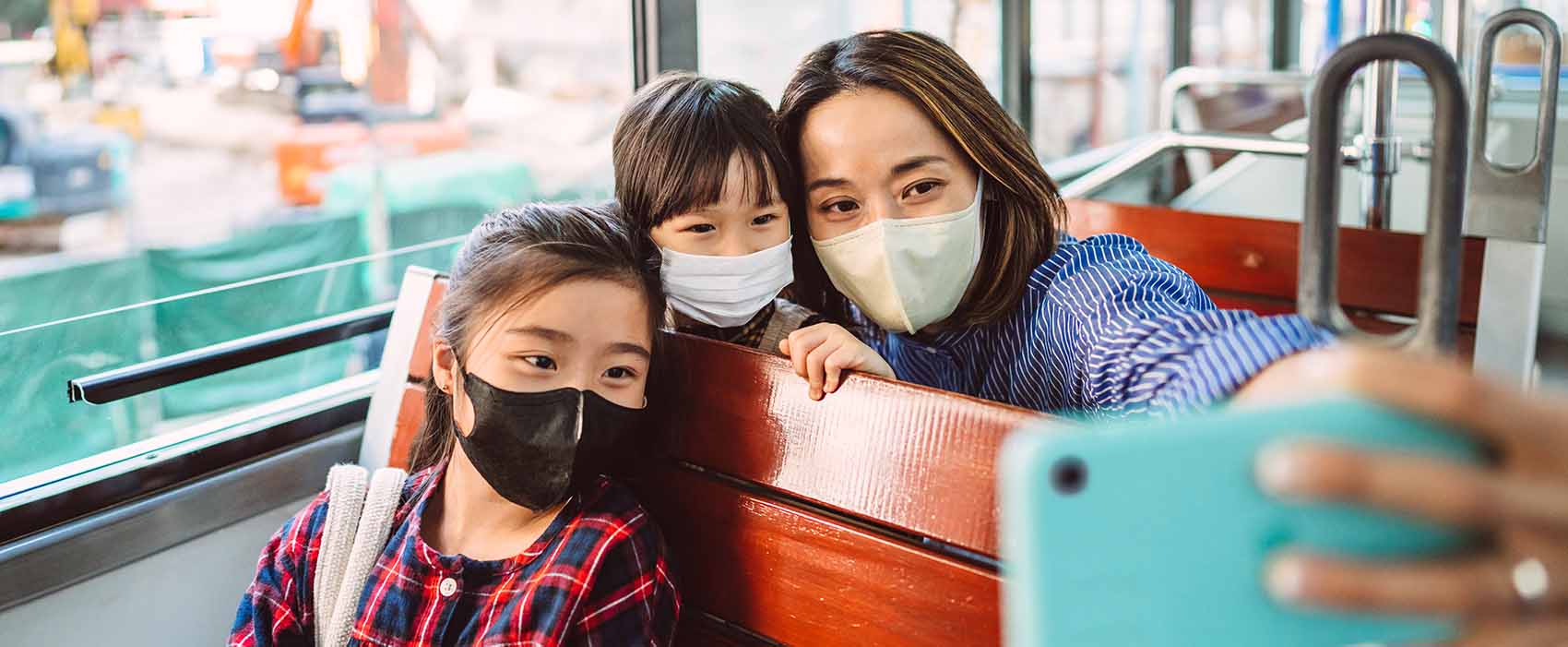 Protect your valuables and be prepared
Here are additional smart travel tips to help keep your personal items and information safe and to be prepared in case of the unexpected.
For more great travel advice, check out the Government of Canada Travel and Tourism website. You'll get info on travel advisories, travel safety, and much more.
Have a great family getaway!
---

Policy terms, conditions, exclusions and limitations can be found in the policy wording at bcaa.com/wordings. The availability of virtual care depends on your geographic location, medical emergency and remains subject to the discretion of BCAA Claims Assistance.
*BCAA Member savings on insurance products are only available with Basic, Plus, or Premier Membership plans. For full details, please visit bcaa.com/plans
** Dependent children are free on a family policy with two paying adults. Adults must be aged 59 or younger.