Snowbirds: How to plan your sunny winter escape
10/11/2022
---
If you're planning to join Canadian Geese down south this winter, BCAA can help you plan, research and book your next adventure here or around the world.
You can find a variety of trip planning tools here, including the TripTik® Travel Planner, which helps you create customized routes across North America and is packed with info about where BCAA Members can save with our Rewards Partners. You can also get help booking hotels, car rentals, flights, cruises and international drivers permits.
Before you head south though, be sure to familiarize yourself with travel rules and requirements for your destination and your return to Canada by visiting travel.gc.ca.
Now here are a host of helpful snowbird travel tips on where to go, how to get there and ways BCAA Travel Insurance can protect you and help get you ready for a sunny southern winter:
Know how long you can stay
Generally, Canadians can stay in the US for up to six months out of a 12-month period. You also might not want to stay longer than our provincial health insurance plan allows. To remain eligible for Medical Services Plan coverage, you must be physically present in BC for at least six months in a calendar year. In some cases, BC residents who are temporarily outside BC for work or vacation may retain eligibility for coverage during an 'extended absence' of up to 24 consecutive months, once in a 60-month (five year) period. Learn more about leaving BC temporarily.
Choose your destination
If you're chasing the sun this winter, the top US extended stay destinations are Arizona, California, Florida, Hawaii, Nevada, New Mexico and Texas, all of which have established snowbird communities and a familiar culture. You'll want to consider several factors like your unique needs, local activities, distance and affordability.
However, an increasing number of travellers are heading further afield and jetting off to Mexico, Central America (Costa Rica and Belize are especially popular) and Southern Europe. Some of these destinations offer you warmer weather and a lower cost of living than you'll find in the US. Follow YVR Deals (Vancouver flights), YYJ Deals (Victoria flights), or YLW Deals (Kelowna flights) and sign up for their alerts to find flight deals out of BC.
Book your accommodations
Have you recently retired and are considering spending winters in a warmer destination? We highly recommend that you rent in a few different destinations before you buy a winter vacation property. This lets you test out different communities and accommodations before you commit to one. Here are a few options: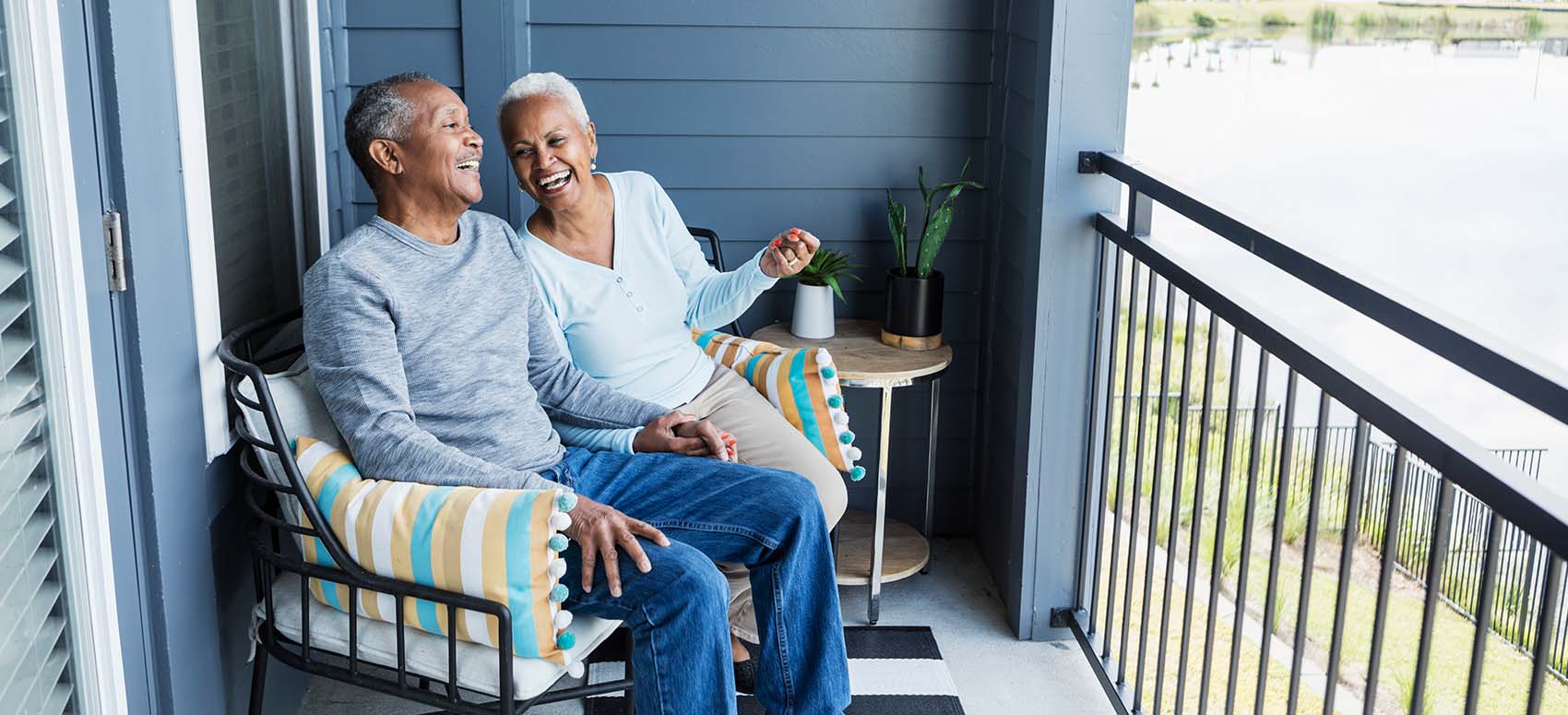 Rental condos and homes
Wherever you roam, you should have tons of rental options, depending on your budget, size needs, and local activities and amenities. Assuming you're staying for an extended period of more than around four months, start your search with local apartment rental sites, local community message boards, Facebook Marketplace, Craigslist or Airbnb, where you can find more cost-effective longer-term rentals.
Hotels and motels
Will you be staying in hotels down south? Use your BCAA Membership to save on accommodation costs with our exclusive hotel Rewards Partners. Members save 5% or more at Best Western, up to 10% at Hilton Hotels & Resorts, 10% at MGM Resorts, up to 10% at Hyatt Hotels, and 5% or more at JW Marriott.
RVs
RVs are popular with BC snowbirds and one of the more affordable ways to travel is by staying in RV resorts. You can rent an RV pad with a view, and you'll often find they come with swimming pools, recreational facilities and social events. Some quick tips on RV resort living:
Before you hit the road, review your BCAA Membership plan to make sure you've got RV coverage added and the right towing distance in case of a breakdown. You may want to consider upgrading to a BCAA Premier Membership (with RV coverage added), which provides up to 320 kilometres of towing distance in Canada and the US. We also recommend prepping your RV for your road trip. Another important thing to check off the list before you head south: insurance. BCAA RV Insurance offers broad protection and flexible coverage, plus BCAA Members can save 10%.
Now you're nearly ready to hit the road. Here are a few more important steps before you hit the road or hop on a plane.
Prep your documents and plan for your return home
Ensure that you have reviewed and understand all re-entry requirements before you depart and get your travel documents in order. Make sure your passport is up to date and won't expire while you're away. Need a new passport photo? BCAA offers passport photo services in our BCAA service locations and they're free for BCAA Premier Members. Here's some helpful info on the Canadian documents you'll need to travel south.
Tip: Bring printed and digital copies of all your travel documents. You can find more cross-border travel tips here.
Check the Canadian government's useful travel toolkit
The Canadian government shares great tips on travel by planes, trains and automobiles, plus tips on travelling with pets, border wait times, living abroad, health and safety outside Canada, travelling with a disability and how to make your journey through security more efficient.
Get your travel insurance
Getting healthcare outside of the province can be very costly, especially in the US. Be sure to get travel insurance before you leave in case the unexpected happens and you need emergency healthcare.
BCAA Travel Insurance includes emergency medical coverage, plus worldwide virtual care, 24/7, 365 days a year, that you can access from anywhere in the world, and optional Travel Delay coverage. And, whenever possible, we will pay your medical provider directly, so you aren't out of pocket. You can travel with peace of mind knowing that BCAA is BC's Most Trusted Insurance Brand*.
Wherever you go, BCAA has your back
Your snowbird getaway is bound to be a great one, no matter where you're going. And you'll travel happier knowing you're covered by BCAA Travel Insurance and that BCAA Members save 10%. You can check travel insurance off your list today by visiting bcaa.com/travel.
---
*BCAA was chosen as the #1 Most Trusted Insurance Brand by British Columbia participants in the 2023 Gustavson Brand Trust Index.