40 years of Membership, a lifetime's worth of protection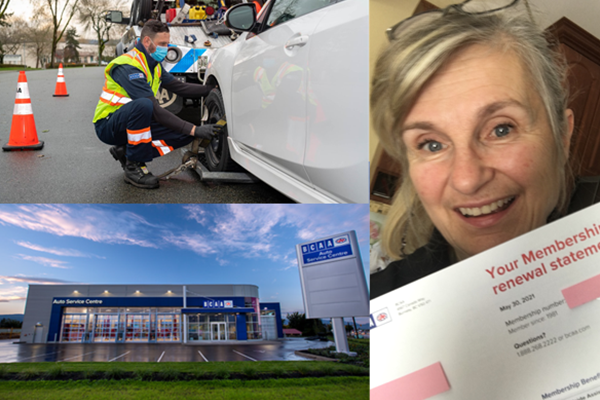 Wow! BCAA has just helped my family once again. As a 40-year Member, yes, you read that correctly, I have seen first-hand the value of my Membership. Way back, as a young single female traveling the province, going to school on Vancouver Island and returning home to the Kootenays, I knew my dad wasn't always able to "pull a rabbit out of a hat" and fix whatever I needed on my vehicle in the moment. That was when he signed me up for my BCAA Membership and little did I know how reassuring that would be years later. Since that time, I have added my three girls on to my account so that my husband and I could have peace of mind as they journeyed out on the road.
You guessed it, there have been times where they have been locked out of vehicles, had flat tires or needed a tow, and we could always depend on the Emergency Roadside Assistance that BCAA provided. Just last week, our daughter called to say her vehicle wouldn't move forward or backwards. A four-hour drive away and an evening call meant we couldn't come and pick her up. That's when she called BCAA. The tow truck driver was so reassuring and helpful, and turned a stressful situation into a positive one.
We've also benefited from the services provided at the BCAA Auto Service Centre. The amazing work of the Kelowna BCAA team had my daughter's vehicle back on the road in two days. What wonderful service that came with a two-year 40,000-kilometer guarantee. Most importantly, we knew that the mechanical work was safe. When you don't live in the community, are kilometers away and have no idea where you are supposed to go to get help, BCAA has all the answers. The sincerity and honesty I felt when I dealt with Dustin at the Kelowna BCAA Auto Service Centre made all the difference. My daughter is back on the road and we are on the other side of this ordeal. This, and so many other benefits, have validated my BCAA Membership and the continued renewal. Someday, my daughters will be on their own ticket, but until that time, I know that we are in good hands. Thank you, BCAA for pulling the proverbial "rabbit out of the hat"!
Marilyn L.
Share your #BCAASavestheDay story and you could win a $50 eGift Card to one of our Rewards Partners. To submit, tag your story on social media with #BCAASavestheDay or email us at bcaasavestheday@bcaa.com.