Some Like it Hot, Some Like it Cold
by Lisa Kadane | BCAA Magazine, Winter 2018
BC winters inspire a mental tug-of-war between wonder and weariness: gloomy grey days, but tons of snow at higher elevations. The mountain wonderlands are so alluring that, come December, we can't wait to head up the hill for frosty frolicking. By February though (OK, mid-January), we're so over it, and ready to book a flight to warmer climes. Can't decide whether to revel in winter or seek the sun? Here are some vacation ideas to suit all tastes and budgets, from quick getaways to once-in-a-lifetime adventures.
Revel in the Cold
Quick getaway: Nelson
Quirky Nelson, located deep in the West Kootenays, is irresistible for a weekend away that won't break the bank. You could easily fill your days people-watching and eating on downtown's Baker Street, a quick walk from the stylish and affordable Cloudside Hotel, located in a 1900 historic house. Hit Oso Negro for fresh-roasted morning coffee, stop in at Cantina Del Centro for tofu tacos and visit Backroads Brewing for a happy hour saison. Then, head up to Pitchfork restaurant for a farm-to-table dinner.
Or perhaps you want to earn your ingestible rewards. The reason to make the pilgrimage to isolated Nelson in winter, after all, is to ski. Drive the 20 minutes to Whitewater Ski Resort, and ascend into an alpine zone of steeps, chutes, bowls and glades that cache sinfully light snow. The small hill – just 956 hectares and 610 vertical metres – is easy to explore in a weekend, and you'll never run out of powder stashes. Little rippers can get comfortable riding in deep snow with a group ski or snowboard lesson.
After going hard for a couple of days, take a drive along the west side of Kootenay Lake to Ainsworth Hot Springs. These natural springs boast a cave that makes a unique spot for soakers to rejuvenate tired muscles après-ski.

Week-long escape: SilverStar Mountain Resort, Vernon
Tucked into a snow-globe world near the Monashee Mountains, SilverStar Mountain, near Vernon, is the third largest ski resort in BC, with 1,328 skiable hectares spread across four mountain faces. Ski-in-ski-out accommodations and a brand-new, eight-passenger gondola make it easy for families to access all that terrain. When not cooking meals in a family suite at Silver Creek Lodge, hit the restaurants in the resort's Victorian-style village, from pub fare at The Bulldog to Canadian beef paired with BC wine at the Silver Grill.
Our family of four spent some long weekends skiing here last season, hoping our youngest would take to the sport. Thanks to a few lessons, and a well-timed horse-drawn sleigh ride to a rustic cabin après-ski (cue hot chocolate and cookies), we landed on a preferred winter pastime.
It helps that there is so much to do off-slope. It's a quick walk to Brewer's Pond for ice-skating or sledding at the adjacent tube park for kids. Parents can either watch the action with a latte from Bugaboos Bakery Café, or sneak off to try the trendy fat bikes (mountain bikes with giant tires) on multi-use paths that wind through the village.
If cabin fever sets in, downtown Vernon is a quick drive away, with boutiques made for browsing and parks (like Kalamalka Lake) made for snowshoeing. Stop by Okanagan Spirits Craft Distillery, a cider house, or any of seven wineries in nearby Lake Country, to pick up a bottle for some adult après-ski in your snowbound lodgings once the car is parked and kids are in bed.
Ultimate indulgence: Island Lake Catskiing, Fernie
"Start skiing when you hear me yodel," Corrie, our catskiing guide, said before pointing his fat skis down the white blanket of snow covering Mt. Fernie's southern flanks. One minute my husband was standing beside me; the next he was history – a rooster tail of feathery flakes the only sign he was schussing far ahead between the towering spruce trees that punctuate these slopes.
At Island Lake Catskiing, high in the Lizard Range of the Canadian Rockies near Fernie, BC, the snow is light and plentiful. And the beautiful setting, anchored by three remote luxury lodges (accessible only by snowcat), and fuelled by gourmet meals, engenders romance.
It's worth every penny for a three- or four-day stay: 2,833 hectares of terrain draped in snow that howls in from the west to nestle on steep gladed pitches and wide-open bowls. Nearly every day is a powder day, and the cushy snowcat, stocked with snacks and Gatorade, continuously ferries groups of 12 skiers to new runs layered with virgin snow. From there, private guides lead the way to the best fall lines.
At the end of a perfect day, unwind with a glass of wine by a crackling fire in the intimate Bear Lodge, followed by a massage at the spa or a soak in an outdoor hot tub before dinner. In the dining room, you'll feast on everything from Ocean Wise Pacific halibut to rich bison short ribs. Sated and spent, retire to your room, burrow under a down duvet, and surrender to sleep while yet more snow accumulates silently outside.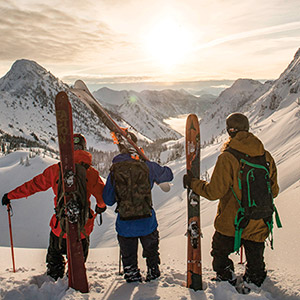 Tip!
Whether you're sipping craft beer in Nelson or tasting BC wine in Vernon, plan ahead for a safe ride.
Escape Winter
Quick getaway: Scottsdale, Arizona
A quick trip south will land a sun-seeking family in Arizona, where daytime highs flirt with 20°C-plus all winter long, and the lure of the Wild West beckons for a weekend of sun, desert hikes and barbecue eats.
Check in to the Westin Kierland Resort & Spa in Scottsdale (tip: prices are at some of their lowest in mid-December), which has a life-saving Kids Club – so parents can enjoy at least one adults-only dinner – as well as a giant pool, lazy river and waterslide.
Many nearby attractions and activities are either free or affordable. The Western Spirit museum wows with cowboy artifacts, plus an impressive collection of Native American art. McCormick-Stillman Railroad Park boasts model railroads, a train you can ride and a western-themed playground.
At the Desert Botanical Garden in Papago Park, between Phoenix and Scottsdale, stroll past desert flora, such as the stately saguaro and squat prickly pear cacti. To experience the real desert, head to nearby McDowell Sonoran Preserve and tackle the Taliesin Overlook Trail. This 6.4-km round-trip traverses a topography of cacti and scrubby bushes to a viewpoint over Frank Lloyd Wright's historic Taliesin West – once the architect's winter home and campus, now a museum and architecture school.
Back downtown, nothing refuels like a brisket sandwich and fried chicken for the kids, with ribs and rye for parents, from Starlite BBQ. Then head back to the "ranch" for a restful poolside afternoon to prepare for another day on the range.
Weeklong escape: Varadero, Cuba
Fashion designer Christian Dior was so taken with this beach in Cuba, he created the colour "Varadero Blue" that was fashionable in the 1950s. Standing on Varadero's powder-soft sand, watching kids splash in this placid aquamarine bathtub, you can see why you'd want to wear it home.
Cuba is the perfect escape for the darkest days of winter. Varadero alone, at the northwestern tip of this sunny island nation, is home to dozens of all-inclusive resorts that fit all budgets and traveller types, from boisterous families to adults seeking solace. Most Cuba holidays come in packages that include flights, airport transfers, accommodation, food and drink.
The resort could easily occupy a family for an entire vacation, with pools, fun activities and buffets of unbelievable choice for kids; plus tennis courts, dance clubs and Havana Club rum for grownups. But many will want to explore farther afield. Take a catamaran trip to Cayo Blanco, a small sandy island with a shallow beach that seems to stretch to the horizon, and enjoy a barbecue of fresh fish and rock lobster. Or, book a day tour into Havana (most resorts offer them; transportation included) to visit the city's historical highlights, like colonial architecture, '50s-era American cars and historic squares and buildings.
You'll see what the city is becoming, too. "In the past six years many changes have happened," our guide told us, when our family was there last winter. "Fewer travel restrictions, more private businesses." To demonstrate, he took us for lunch at La Fontana, a private restaurant where we had our best meal of the trip – tender lamb served over spiced rice, with creamy flan for dessert, all washed down with a Hemingway daiquiri. We came away with a better understanding of the country; a mix of culture, history, creeping change and natural beauty that checks all the boxes.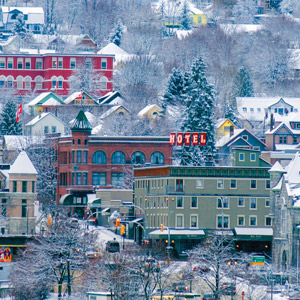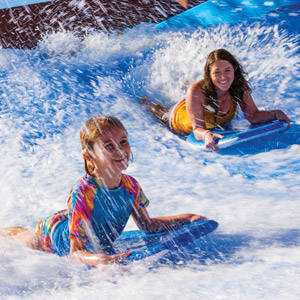 MEMBERS SAVE
BCAA Members save 10% on BCAA Travel Insurance. Protect yourself and your family from costly medical bills, trip cancellation fees, lost baggage and more. Plus, get FREE coverage for your kids on a family plan.

Ultimate indulgence: Bora Bora
Just a 50-minute plane ride from Papeete, the capital of French Polynesia, Bora Bora's extinct volcano rises up from the blue lagoon like an emerald jewel on velvet backing. A barrier reef almost completely encircles the island and creates a placid playground within, with water so clear and beaches so pristine, it's little wonder the South Pacific isle has become a bucket-list sun destination around the world. Add in a stay at one of the many luxurious overwater bungalows that ring the lagoon like a thatched-roof necklace, and it becomes paradise, found.
Honeymooners, couples celebrating special anniversaries and the glitterati aspire to stay here for a week of lazy days and pampering ways (any longer might just blow the budget). It's an eight-hour flight from Los Angeles to Papeete, which makes jetting off for seven days a realistic goal.
Start your day with breakfast delivered by canoe to the private deck of your overwater suite at the Four Seasons Bora Bora. Nourished and caffeinated, join a snorkel tour that reveals manta rays and sharks gliding through the crystalline lagoon waters. Finally, enjoy a picnic lunch on a nearby motu (that's Tahitian for private island), complete with Champagne sipped from a coconut husk.
Those living the high life need sustenance, and the island's restaurants deliver. Take the resort shuttle to the main island, and a lunch spot called Bloody Mary's, to celebrity-spot, drink Blue Lagoon cocktails and sup on fresh-caught seafood with your toes in the sand. For a romantic splurge, sign up for a sunset cruise where you toast the orange sky with bubbles before being dropped off at St. James Restaurant for a three-course fusion meal of Polynesian and French cuisine.
Sun-kissed and satisfied, end the evening back in your bungalow atop a king-size bed, where the gentle sound of lapping water will lull you to sleep before your head hits the downy pillow. And repeat.
Photo Credits: iStock, SilverStar Mountain Resort/Blake Jorgenson, Four Seasons/Trey Ratcliff
The CAA Diamond Rating System
Looking for more trusted getaways? The CAA/AAA Diamond Rating System awards hotels and restaurants One to Five Diamonds based on amenities and service. There are great options at all Diamond levels, like the One Diamond Oso Negro Coffee in Nelson and the Four Diamond Sparkling Hill Resort in Vernon, both mentioned in this story.