Your BCAA Membership gives back now, and all year round
Giving Tuesday has become a powerful, global movement that celebrates and supports giving. Since its inaugural year in 2012, Giving Tuesday has helped individuals and organizations put the focus back on the true meaning behind holiday giving: caring for others and supporting important causes.
With the global day of giving on November 30th, we want to take a moment to say a big thank you to you, our Members. Your BCAA Membership has allowed us to give back to local causes throughout our province, not only during this important time of year but also all year round. Your BCAA Membership has helped us make a lasting impact in BC communities this year, and for that, we thank you.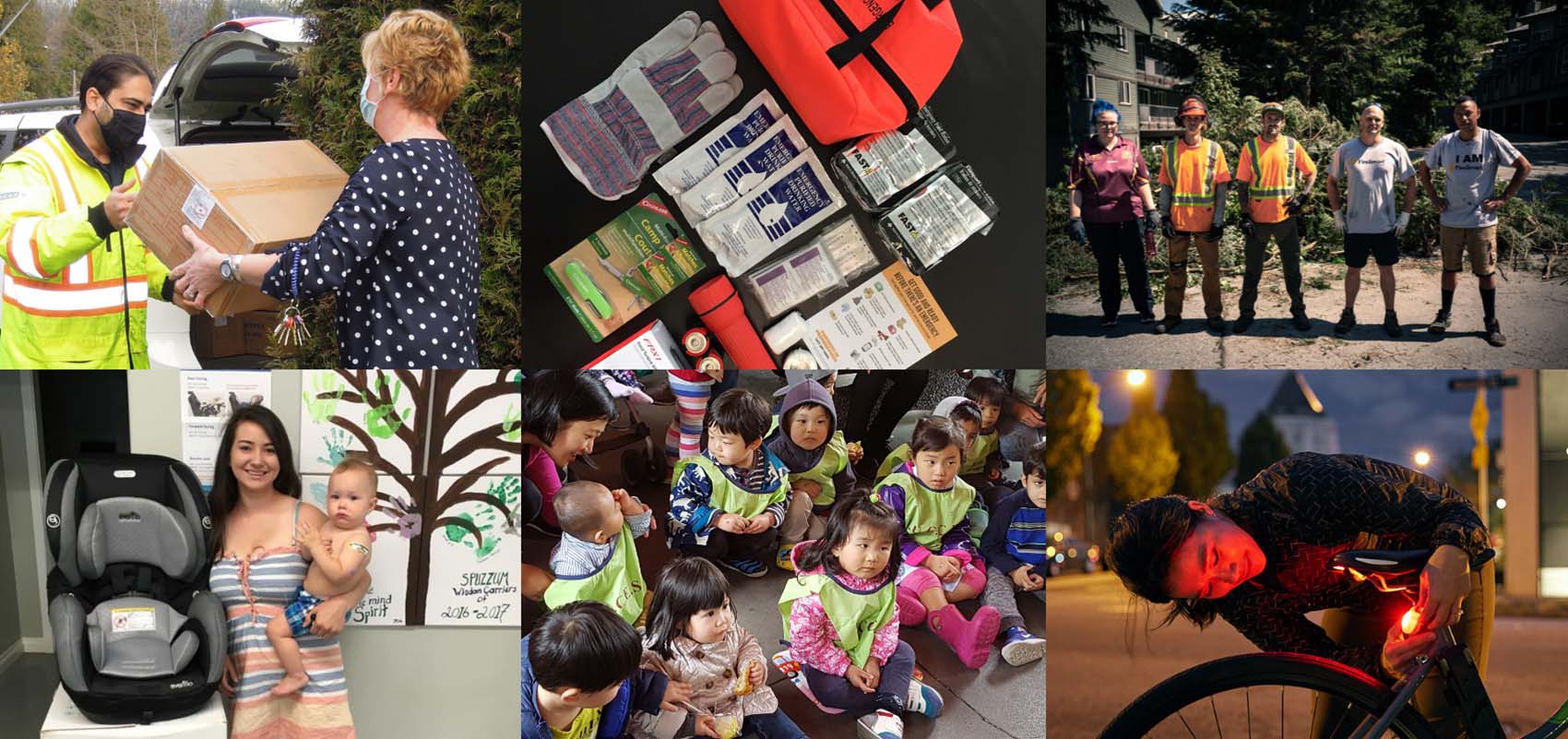 Supporting local causes important to BC
As an organization focused on empowering British Columbians to move forward, BCAA has always prioritized putting our communities first. Here are a few of the ways that, as a BCAA Member, you've given back this year:
Community Connection and Support
Giving Tuesday workplace campaign: supporting the United by BC Flood Response Fund
Our BCAA employees are passionate about supporting causes important to them. Every year your Membership is helping us match employee donations to a workplace United Way of British Columbia giving campaign, kicking off in advance of Giving Tuesday. This year we will be matching donations up $100,000 and directing those funds to the United for BC Flood Response Fund. This fund will support critical relief and urgent recovery efforts in the aftermath of the devastating floods across BC.
How to get involved with the United Way: If you are looking to support the communities impacted by the recent floods, we invite you to donate to the United for BC Flood Response Fund. The United Way has many other opportunities for you to get involved. Start by learning about your local United Way.
Supporting organizations important to British Columbians
This year we set out to understand which social issues mattered most to our Members, customers, British Columbians and our employees. We learned that diversity, equity and inclusion, climate change, and prevention and preparedness were at the top of the list, so we reached out to three diverse, BC-based organizations, S.U.C.C.E.S.S., Ecotrust Canada, and FireSmart BC to see how we could support them and the great work they do in the community. Thanks to you we were able to deepen relationships with these organizations and support each of them with a donation aimed to help them continue the great work they do addressing issues important to British Columbians.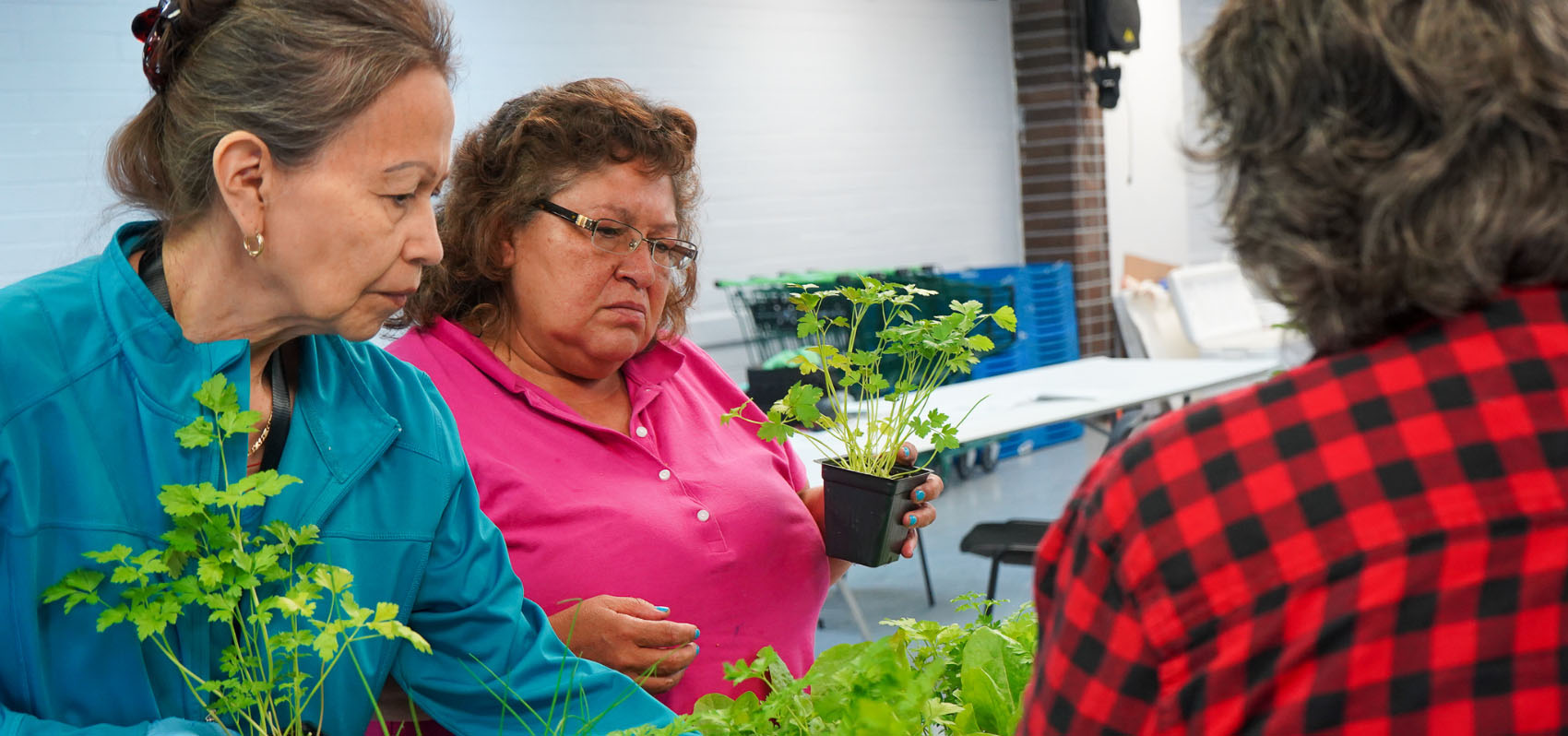 Members of the Nisga'a community in Prince Rupert, BC, on Coast Ts'msyen Territories, take part in a Food Security and Container Gardening workshop hosted by Ecotrust Canada's North Coast Innovation Lab and the Gitmaxmak'ay Nisga'a Society.
How to get involved with these organizations: A great place to start is to learn more about these and other BC-based organizations:
S.U.C.C.E.S.S. – Empowering people on their Canadian journey to achieve their goals through services and advocacy that promote belonging, wellness, and independence.
Ecotrust Canada – Building an economy that provides for life.
FireSmart BC – Increase wildfire preparedness and mitigation through grassroots action in communities, municipalities and First Nations throughout BC.
#OneMillionMasksBC
Earlier this year, BCAA partnered with the United Way to deliver non-medical masks helping British Columbians in need safely travel and access community services across BC. With over one million masks delivered to community kitchens, Neighbourhood Houses, and other non-profit organizations, your Membership helped keep our communities safe and connected.
Photo credit: #OneMillionMasksBC
Prevention and Preparedness
Canadian Red Cross BC Fires Appeal donations
As dangerous wildfires swept through British Columbia this summer, thousands of British Columbians had to evacuate and leave their homes behind. Many were and are still in need of urgent assistance. As a community, BCAA and you, our Members, acted quickly. Together we contributed to the Canadian Red Cross BC Fires Appeal while the provincial and federal governments matched donations, drastically increasing our collective impact.
How to get involved in the BC Fires Appeal: Donations to the Canadian Red Cross will continue to support immediate and ongoing relief efforts, long-term recovery, resiliency and preparedness for future events in British Columbia. Until December 31, 2021, the BC government is matching all donations. Head to the BCAA Red Cross donation page to learn more and to see your impact doubled.
The Great British Columbia ShakeOut
BCAA is a long-time supporter of the BC Earthquake Alliance, helping British Columbians prepare for an earthquake. This year your Membership supported the 10th annual Great British Columbia ShakeOut – a day dedicated to earthquake education, preparedness and a chance for British Columbians to practice how to safely "drop, cover and hold on". With over 730,000 British Columbians participating, this year's drill was a huge success.
How to get involved with ShakeOut BC: Learn more about earthquake preparedness and get ready for next year's drill.
Road and Community Safety
Child Car Seat Safety
We care about keeping kids safe. Thanks to the support of your Membership, we provided 110 virtual child car seat education sessions to families, caregivers and community professionals throughout the province.
Your BCAA Membership also enabled us to partner with the United Way to donate 784 child car seats to Indigenous agencies and other non-profit organizations. Further, it helped launch a car seat recycling pilot, allowing families and caregivers to responsibly dispose of dangerous, expired car seats.
Firefighters from Vernon Fire Rescue Services participate in BCAA's Child Passenger Safety Educator course.
How to get involved in BCAA's Car Seat Safety Programs: Learn more about our child car seat safety programs and educational sessions or become a Child Passenger Safety Educator today.
HUB Cycling
More people cycling creates healthier, happier and increasingly connected communities. That's why we've taken our partnership with HUB Cycling – a charitable non-profit that gets more people on bicycles through education, events, advocacy and research – to the next level. This year, with BCAA Member's support, BCAA and HUB Cycling are working together to improve safety and inclusivity for people cycling and taking other sustainable modes of transportation through the development of safety materials, supporting HUB's inclusive programs and more.
How to get involved with HUB Cycling: HUB Cycling offers many ways to get involved: you can join HUB as a member, donate to their initiatives, attend their events, and more!
Thank you, BCAA Members
We thank our Members for making all of these (and lots more) contributions, initiatives and programs possible. With your continued support, we look forward to another impactful year of community projects and giving.