Know your rights as a Canadian air passenger
10/11/2022
---
Save time and money by knowing how your rights and how BCAA Travel Insurance can protect you
Did you know: Canadian air travellers faced with cancelled flights, long delays, bumped flights or lost luggage have rights and access to compensation under the Air Passenger Protection Regulations (APPR)?
Gone are the days when passengers faced with bad news stand helpless at a counter with no idea if they'll get to their destination, or what help they can expect from the airlines.
Now here's the biggest update to your rights: as of September 8, 2022, Air travel passengers are now eligible for refunds if airlines cancel or delay their flight within 48 hours of departure time. This refund applies to flights that are cancelled for reasons that are both inside and outside of the airline's control.
This is a big win for Canadian travellers who no longer feel helpless when their travel plans get changed without their control. Of course, when it comes to travel, it helps to expect the unexpected. While the APPR offers increasingly strong security for travellers, there are other protections that can kick in with BCAA Travel Insurance for mishaps outside of an airline's responsibility.
Read on to see how you can save time and money by having travel insurance and the APPR work together to protect you and your family.
Your APPR air passenger rights
These APPR air passenger rights cover your travel disruptions like:
Cancelled flights
Denial of boarding (being bumped)
Tarmac delays
Lost or damaged luggage
For full details on the APPR, visit the Canadian Transportation Agency website.
You can get compensation when the airline cancels your flight, or if it's delayed before boarding
Everything is running like clockwork, you arrived three hours before your flight, you packed smart and got through security without a hitch. Hooray! But wait, now your flight's delayed or cancelled. So much for that great game plan.
However, under the APPR's new regulatory requirements, they will:
Require airlines to provide a passenger with a confirmed reservation on the next available flight that's operated by their airline or a partner airline. This new flight must leave within 48 hours of the departure time indicated on the passenger's original ticket. If the airline can't give a confirmed reservation within this 48-hour period, it's required to provide, at the passenger's choice, a refund or rebooking
Identify the costs that must be refunded (e.g., unused portion of the ticket, which includes any unused add-on services paid for)
Identify the method to be used for refunds (same as the original payment, e.g., a refund on the person's credit card)
Require airlines to give you a refund within 30 days
Check the Canadian Transportation Agency website to get details and find out the levels of compensation for flight cancellations and delays.
Airlines must help with seating arrangements when you're travelling with children under the age of 14
Naturally, parents and guardians will want their child to be seated next to them. The APPR now requires that airlines help arrange seating for children younger than the age of 14 years at no additional cost. Here are the guidelines:
Children under the age of five are seated next to their parent or guardian
Children aged five to 11 are in the same row and no more than one seat away from their parent or guardian
Children aged 12 or 13 are no more than one row away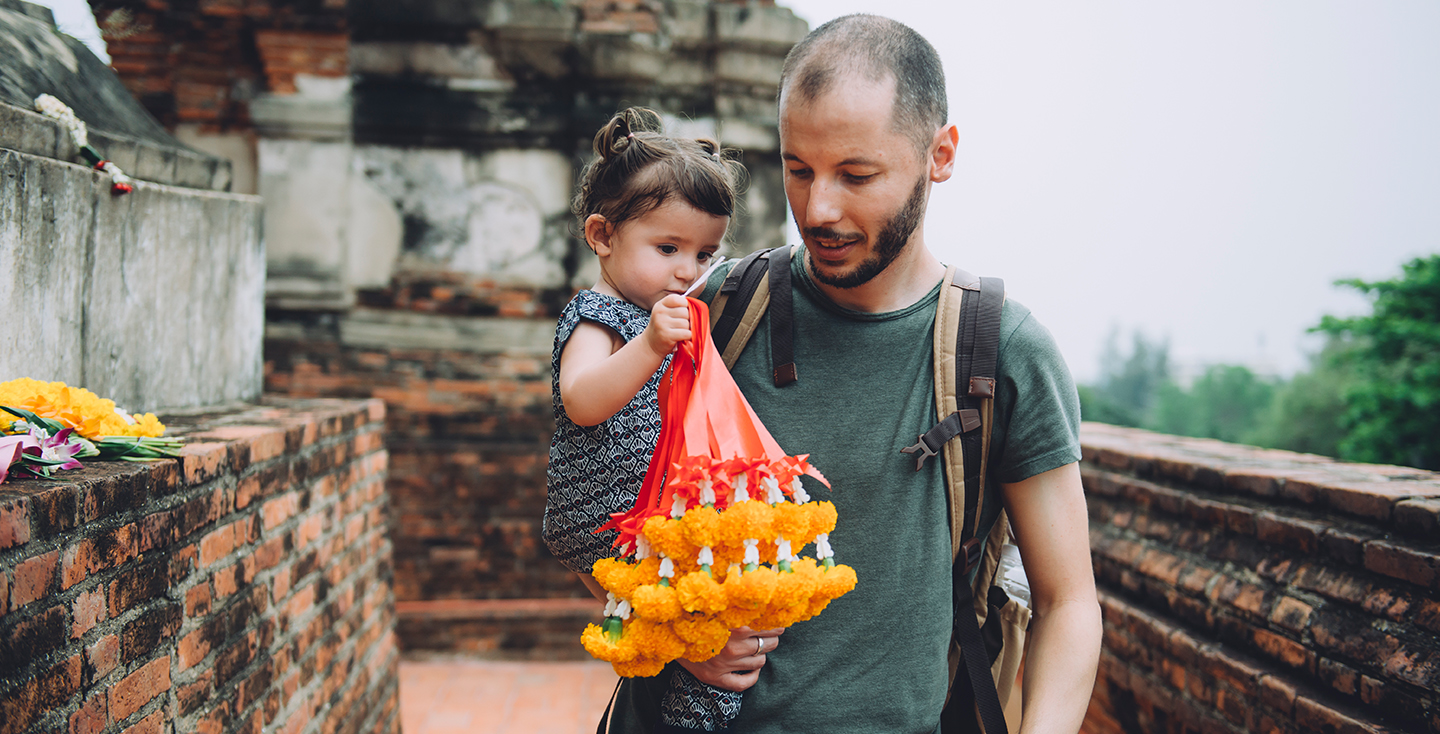 Do I still need travel insurance?
You may be asking yourself if you still need travel insurance since airlines provide compensation for travel problems under the APPR. Here's how we see it: The APPR provides consumer protection and monetary compensation only for specific travel disruptions that involve an airline.
On the other hand, BCAA Travel Insurance provides coverage for a variety of travel mishaps outside of what an airline can be held responsible for by the APPR. Here are four scenarios where having travel insurance is crucial:
1. If you have to cancel or need to cut your trip short
Whether it's a fender bender on your way to the airport or an emergency back home that requires you to return, having to cancel a long-planned vacation or cut it off short is disappointing. With Trip Cancellation & Interruption protection, you're covered on multiple fronts and can often recoup prepaid, non-refundable travel costs, which includes scenarios where the APPR doesn't require an airline to offer compensation.
Trip Cancellation provides coverage if your travel plans are cancelled prior to departure while Trip Interruption Coverage comes into effect if your trip is disrupted after it has already begun. Missed connections, sickness, injury as well as specific Canadian government travel advisories are just some of the many risks covered.
Trip Cancellation & Interruption can cover some of your unused, prepaid travel expenses that are non-refundable, such as excursions or event tickets. They can also cover the cost of returning home sooner than expected if something happens at your home while you're away. "Extra" expenses may include unexpected meals and overnight stays due to an unforeseen event.
Word of caution: Credit card insurance policies sometimes offer these coverages, but on the condition that you purchase the full cost of your tickets with that particular credit card. So, check the coverage that comes with your credit card closely for restrictions as well as coverage limits to ensure it can cover the entire cost of your trip. Both Trip Cancellation & Interruption Insurance are included in the BCAA Trip Protection Package.
2. If you experience a medical emergency during your trip
It's important that you and your family have Travel Emergency Medical Insurance any time you leave BC, even if it's just to cross the US border or visit a neighbouring province. While you can get some coverage through Health Insurance BC, your group plan at work or a credit card company, it's important to keep in mind that there are often strict coverage limitations and eligibility rules on these plans. Be sure to check these types of policies for the following:
High enough coverage limit
Coverage for the full number of days per trip that you require
Coverage for out-of-province domestic trips (some credit card companies or employer benefits may only apply to international travel)
Private insurers, such as BCAA, offer travel insurance plans that provide comprehensive coverage or can complement and bolster other types of plans. BCAA's comprehensive out-of-province Emergency Medical Travel Insurance includes a maximum of 10 million dollars in emergency medical coverage. Plus, whenever possible, we will pay your medical provider directly, so you aren't out of pocket.
Another thing to note is that Health Insurance BC may only cover 10% of medical expenses incurred outside of BC and may not cover you for services such as ground and air ambulance transportation, X-rays, emergency dental care and prescription drugs. These services can be pricey and could add up to thousands of dollars.
You're also covered from medical expenses due to COVID-19. BCAA Travel Insurance includes free COVID-19 medical coverage, which provides up to $10 million in coverage for COVID-related emergency medical expenses outside of Canada*, plus worldwide virtual care, 24/7, 365 days a year, that you can access from anywhere in the world. BCAA Travel Insurance also offers optional Travel Delay & COVID-19 quarantine coverage for unplanned accommodation and living expenses if you are mandated to quarantine due to testing positive for COVID-19 and are unable to return on your originally-scheduled return date.
3. If your baggage is delayed or stolen
Under the APPR, airlines are required to provide compensation for lost or damaged luggage. But luggage that's delayed, even by a few hours can be just as inconvenient for travellers. Travel Insurance provides coverage if your bag is delayed.
For example, if your bag arrives over 12 hours later, BCAA's Baggage Coverage (available on its own as an add-on to Emergency Medical Travel Insurance, or as part of the Trip Protection Package) will cover you for:
$200 worth of personal necessities like clothes, toiletries and more
Up to $1,500 for your personal effects if your baggage is lost, damaged or stolen while you're travelling or staying in accommodations
Up to $100 of currency theft during your travels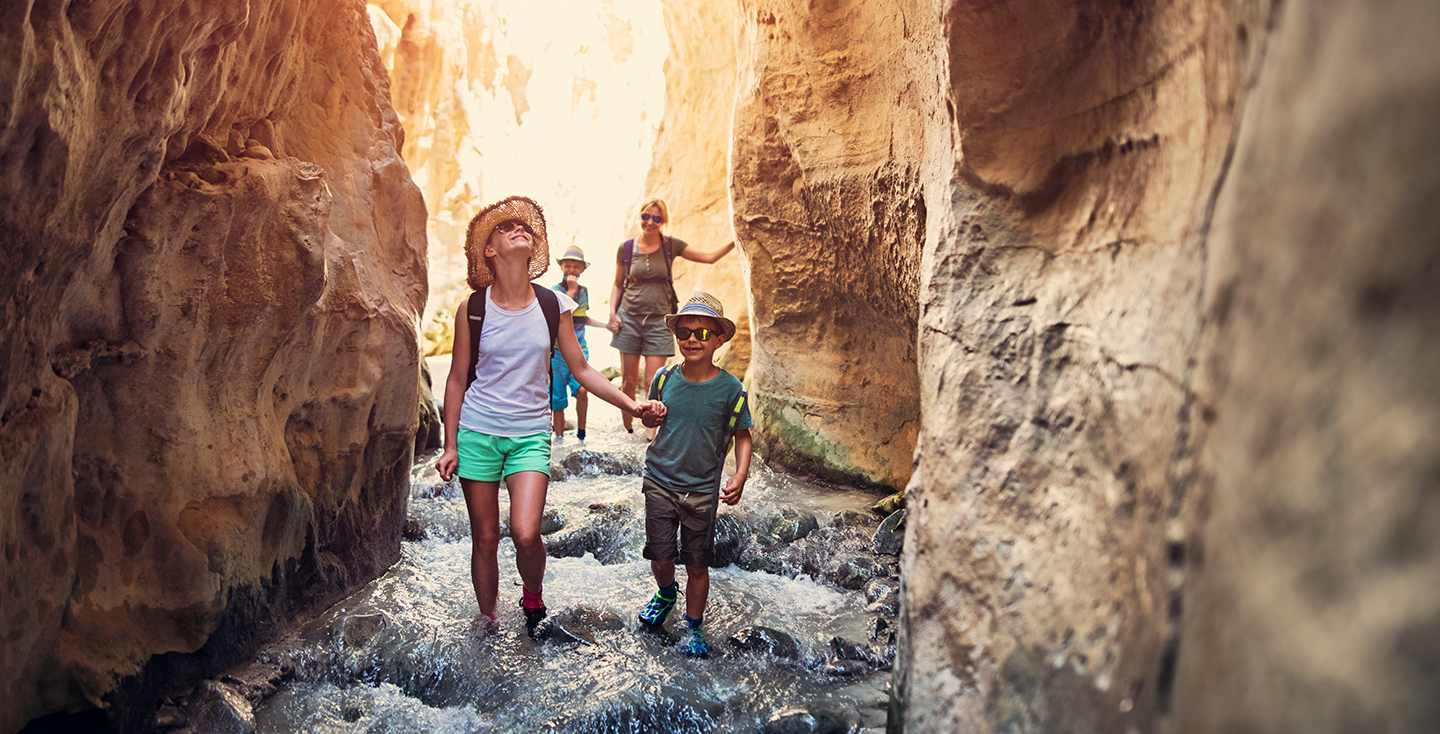 4. If your airline refuses to compensate you for lost or damaged luggage
Though the APPR appears well-meaning, its regulations are hard to follow. Just check out their section 23 (1) on lost and damaged luggage. It states:
23 (1) If a carrier admits to the loss of baggage, or if baggage is lost for more than 21 days or is damaged, the carrier must provide compensation equal to or greater than the sum of

(a) the fees paid for that baggage,
(b) in cases where the Carriage by Air Act applies, the compensation payable in accordance with that Act, and
(c) in cases where the Carriage by Air Act does not apply, the amount that would be payable by the carrier in accordance with the Convention for the Unification of Certain Rules for International Carriage by Air set out in Schedule VI to that Act, if the carrier were conducting international carriage of baggage within the meaning of paragraph 1 of Article 1 of that Convention.
Note how this regulation doesn't mention any dollar figures for your baggage. If this sounds confusing (and you still don't know if you'll be compensated for your lost/damaged luggage), you're not alone. Thousands of Canadians have been seeking compensation from airlines with mixed results. According to CBC and the Canadian Transportation Agency (CTA), the CTA has received over 13,700 air passenger complaints since May 1, 2022, of which 87 per cent are related to flight disruptions.
Tally that all up, and this is a high cost for air carriers which may incentivize them to find any way to decline your request for compensation. The confusing wording of section 23 (1) may inspire travellers to give up on seeking compensation. Plus, the confusing language may give the airlines some legal wiggle room to deny your claim.
That's where travel insurance steps in to save your baggage and your wallet. BCAA's Baggage Coverage clearly states that we'll cover you if your baggage, possessions, or currency are lost, damaged or stolen during your travels. If your suitcase is lost, stolen or damaged beyond repair, you'll be covered up to $1,500 in replacement costs. If your luggage is delayed for over 12 hours, you'll be covered for up to $200 in personal necessities like replacement clothes and replacement toiletries like a toothbrush, toothpaste, soap, and more. And if your cash is stolen during your travels, you'll receive up to $100.
There you have it: travel insurance in plain and simple language that includes clear dollar figures and offers you powerful coverage to protect your travels and help you sleep at night. Learn more and get a quote from BCAA, BC's top choice and most trusted insurance brand** at bcaa.com/travel.
*$10,000,000 CAD COVID-19 medical coverage limit applies if you have been fully vaccinated (administered with at least two doses of a Health Canada-approved COVID-19 vaccine) and up to $1,000,000 CAD if you have been administered one dose. Dose(s) must be administered 14-days or more prior to departure. Coverage provided at no additional cost with the purchase of a BCAA Travel Emergency Medical Insurance policy. Children under the age of 18 are covered regardless of their vaccine status. Full eligibility criteria for COVID-19 coverage and all policy terms, conditions, exclusions and limitations can be found in the policy wording at bcaa.com/wordings. The availability of virtual care depends on your geographic location, medical emergency and remains subject to the discretion of BCAA Claims Assistance.
**BCAA, in association with CAA, was ranked the #1 Most Trusted Insurance Brand in Canada by the 2022 Gustavson Brand Trust Index.