Tips for travel outside of Canada
Canadians are starting to travel again for non-essential reasons. Many are excited to visit their favourite global or US destinations, see friends and family or simply reconnect with a sense of adventure. But, as we venture out into a new era of travel, there are a few important considerations to keep top of mind. Here's everything you need to know about planning and travelling outside of Canada:
Before you go…
When it comes to travelling out of the country, it's important to remember that things will look different from before the pandemic. To ensure that your trip is nothing short of amazing (and goes smoothly), take plenty of time to plan and familiarize yourself with your destination. Here are some pre-travel tips:
Start planning your trip early. Check cancellation and refund policies before you book. For snowbirds looking to spend an extended period of time to the south, find helpful tips here.
Make a checklist. If you're feeling a bit out of practice, check out this blog on how to plan your first post-pandemic trip for a refresher.
Make sure your passport is up to date. Wait times for passport renewals can be weeks due to high demand and reduced hours of travel document services. If your passport expires soon, check out how and where to renew your passport.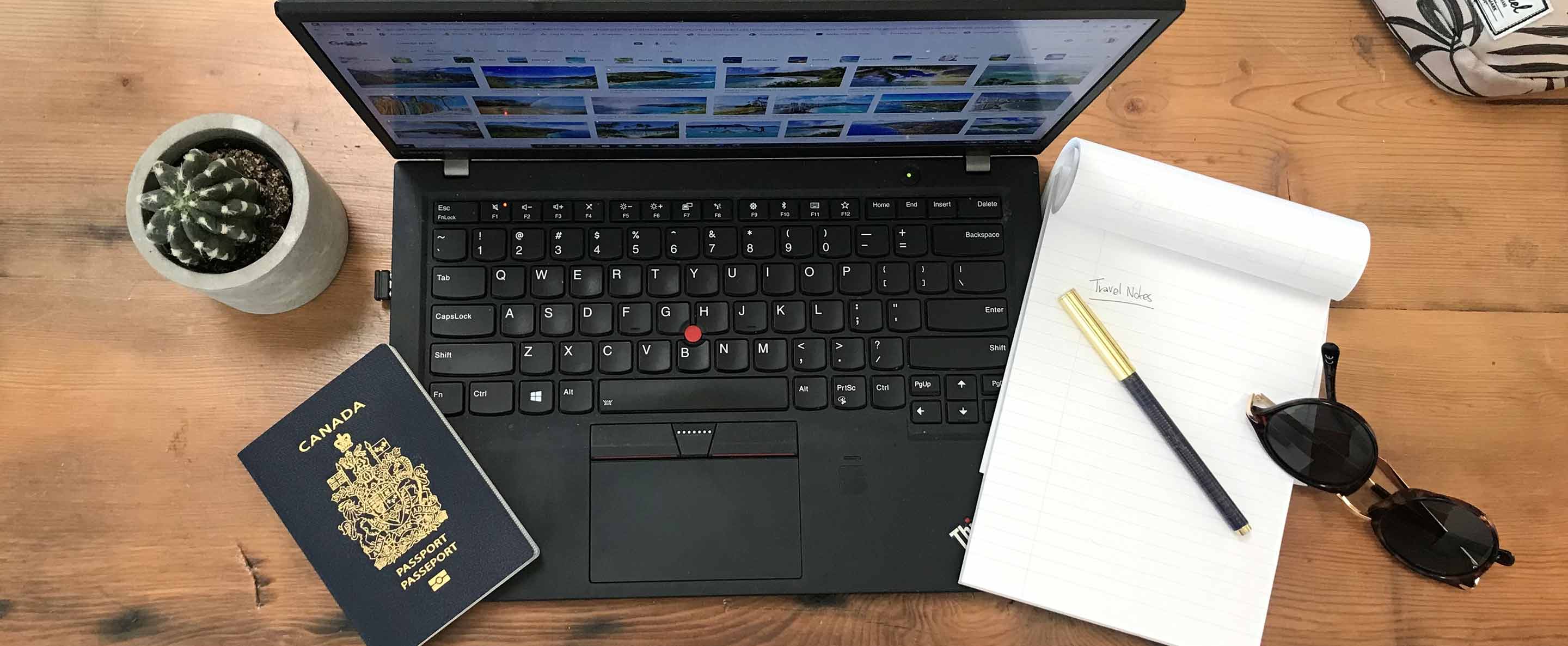 Be in the know. Check the latest border restrictions and requirements and travel advisories. You can also find more COVID-19 info at bcaa.com/coronavirus (where you'll find FAQs about BCAA Travel Insurance Coverage). While you're away, continue to check local health updates (and local news) for up-to-date COVID-19 information and keep doing so while you're there.
Check the rules and requirements of any venues you plan to visit. This includes resorts, restaurants, concerts and events etc. Depending on where you plan to visit, some destinations may have vaccine passports similar to ours in BC, so ensure to keep your documents on hand.
Review the Canadian government's useful travel toolkit. This travel toolkit gives you tips on travel by planes, trains and automobiles, plus tips for travelling with pets, travelling with a disability and how to make your journey through security more efficient.

If you're flying. Familiarize yourself with airport protocols. Check directly with the airport you are flying out of. COVID-19 restrictions continue to evolve, so things may change quickly.
If you're driving. Remember border wait times? It's a good idea to check border conditions before you depart so you can set expectations accordingly.

Pack like a pro. Try these smart packing tips, and don't forget to pack the essentials for cross-border trips, including printed copies of travel documents and health records, such as vaccination documents. Here's helpful info on Canadian documents you'll need to travel, as well as the latest info on proof of vaccination for COVID-19.
Protect yourself, your family and your vacation
Enjoy your trip to the fullest with the peace of mind that comes from knowing you're covered by BC's top choice for travel insurance. BCAA offers comprehensive coverage for individuals and families, including for COVID-19* emergency medical expenses and optional Travel Delay & COVID-19 Quarantine coverage. You get affordable and flexible coverage with Single Trip and Annual Multi-trip Plan options for out-of-country travel. Here's a few more reasons to choose BCAA Travel Insurance:
You can get 24/7 virtual care **. If you have a health concern while you're in the US, you may be able to consult a doctor by video conference or by phone.
BCAA Travel Emergency Medical Insurance includes FREE COVID-19 coverage, which offers up to $10 million in coverage for COVID-related emergency medical expenses outside of Canada depending on your vaccine status*. Children under 18 years of age are covered regardless of their vaccine status.
Optional Travel Delay & COVID-19 Quarantine Coverage is available. It covers unplanned accommodation and living expenses if you are fully vaccinated and mandated to quarantine due to testing positive for COVID-19 while travelling.
If your plans include non-refundable accommodations or bookings, BCAA's Trip Protection Coverage, including Trip Cancellation & Trip Interruption Insurance, will protect you if your plans change for reasons other than COVID-19.
BCAA Members save 10%

†

on travel insurance, and Kids Go Free on Family plans.‡ Get a quote in minutes at bcaa.com/travel.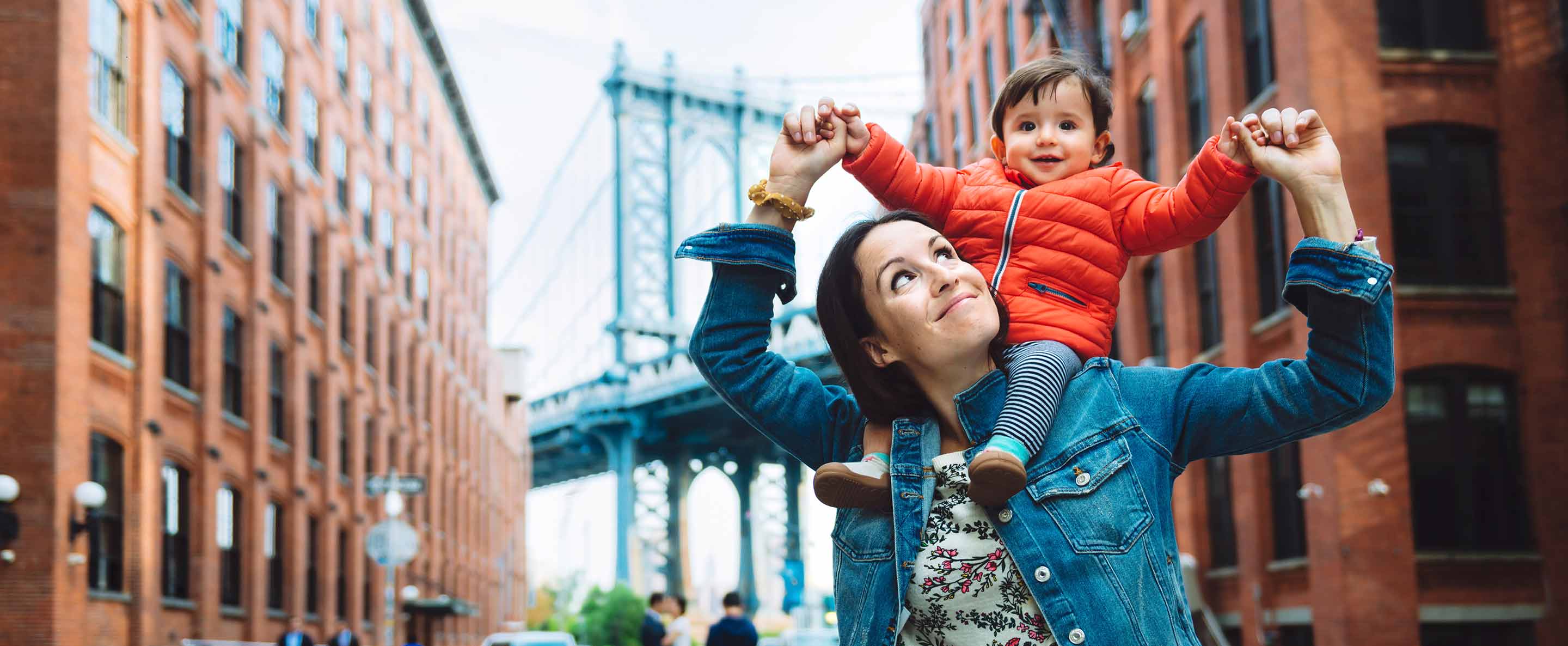 Plan ahead for your return home
Ensure that you have reviewed and understand all re-entry requirements before you depart on your travels. Here's what you'll need for your return to Canada:
Download the ArriveCan app. All travellers using all modes of travel, with limited exceptions, must use the ArriveCAN app to enter proof of vaccination, quarantine and travel information prior to arriving in Canada. You'll need to submit your information before your arrival to Canada.
Familiarize yourself with any other pre-entry requirements. Read more about pre-entry requirements here.
Have your documents ready for review. The following items must be presented at Canadian customs for assessment by a government official:



ArriveCAN receipt with letter I or V beside the vaccinated traveller's name
Proof of vaccination, including paper copies
Other travel documents
Now you're one step closer to adventure. Just remember, we are all adjusting to this new way of travelling. Knowing what to expect before you leave Canada and when you return will help keep your trip relatively stress-free so you can enjoy your long-awaited time away. And if you do find yourself needing us, our BCAA Travel Insurance claims team is available 24/7, ready to help you in a medical emergency. Learn more at bcaa.com/travel.
Have a great trip!
---
*$10,000,000 CAD COVID-19 medical coverage limit applies if you have been fully vaccinated (administered with at least two doses of a Health Canada-approved COVID-19 vaccine) and up to $1,000,000 CAD if you have been administered one dose. Dose(s) must be administered 14-days or more prior to departure. Coverage provided at no additional cost with the purchase of a BCAA Travel Emergency Medical Insurance policy. Children under the age of 18 are covered regardless of their vaccine status. Full eligibility criteria for COVID-19 coverage and all policy terms, conditions, exclusions and limitations can be found in the policy wording at bcaa.com/wordings.
**The availability of virtual care depends on your geographic location, medical emergency and remains subject to the discretion of BCAA Claims Assistance.
†

BCAA Member savings on insurance products are only available with Basic, Plus, or Premier Membership plans. For full details, please visit

bcaa.com/plans
‡

Dependent children are free on family policy with two paying adults. Adults must be age 59 or younger. Not applicable to one parent and one child families