5 ways to outsmart the holidays with your BCAA Membership
11/14/2022
---
How's your holiday gift planning coming? We're just a matter of weeks away from the festive season—and you don't want to be that last-minute shopper who is scrambling around for gifts in the final hours before the celebrations begin!
We'd like to soothe your holiday stress with a bunch of helpful gift ideas. Plus, with the power of Membership in your holiday shopping pocket, you can save up to $500 with our top gift giving ideas.
Here's our BCAA holiday gift guide of five ways you can outsmart the holidays:
1. Buy new gadgets during Black Friday and Cyber Monday sales
Black Friday is on November 25th this year and it's the best day of the whole year to buy electronics. This Black Friday, use your BCAA Membership to save big on tech gadgets at:
The Source: save up to 20% in-store & online
Rona: earn 2% in CAA Dollars® when you shop online
Canon Shop Canada: earn 3% in CAA Dollars® when you shop online
Whether you're after air fryers, vacuums or 4K TVs, get your timing right and hit the Black Friday sales to try and get a bargain you wouldn't find at any other time. Look out for even more chances to save here during BCAA Deal Days, between November 21 to December 4, where Members can earn up to 2x CAA Dollars® when shopping online.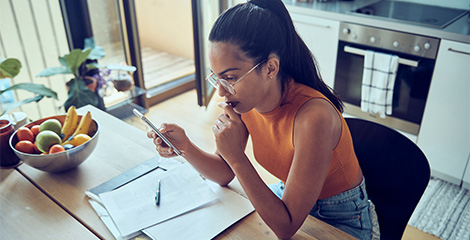 Use your BCAA Membership card to collect CAA Dollars® that you can spend on BCAA Insurance products and your Membership renewal. For a full list of our Rewards savings and partners, check out our Rewards portal, and for even more partners to shop at this holiday season visit bcaa.com/holidayshopping and save today!
2. Plan an experience
We often value experiences even more than our possessions. When you give someone a special experience, your gift will live long after their toys and clothes have faded away. You can also give yourself a little pre-holiday gift with these six fall and winter experiences, and save big with your BCAA Membership:
● Skiing and snowboarding – Hit the slopes and save 20% on your lift tickets at popular ski resorts like Apex Mountain (near Penticton) and Marmot Basin (Jasper).
● Scandinave Spa – Treat your loved ones (or yourself) to a relaxing pre- or post-holiday spa getaway in Whistler. Save 15% on access to Scandinave's soothing outdoor spa baths and 10% on massage service with bath access.
● Vancouver Canucks – Your favourite NHL hockey team is taking to the ice at Rogers Arena this year and you could save up to 30% on single game Canucks tickets. A night of cheering on the local squad is an excitement-filled gift for anyone.
● Victoria Butterfly Gardens – Open year-round, Victoria's Butterfly Gardens are a delightful afternoon adventure. Use your BCAA Membership to save 10% on admission.
● Landmark Cinemas or IMAX Victoria – Give the gift of cinema by treating your loved one to a night at Landmark Cinemas (save up to 30%) or an epic, immersive IMAX screening in Victoria (save 15% on 2D films).
● Museum of Anthropology at UBC – Explore traditional and contemporary art from Northwest Coast First Nations and cultures across the world. You'll save 15% on eye-opening exhibitions and engaging events, all in an iconic building designed by Arthur Erickson that overlooks the mountains and ocean.
● H.R. MacMillan Space Centre – Your kids will love spending time under the planets and stars and you can save 20% on admission for Members and up to four guests. Check out their list of programming and workshops this winter.
3. Book a weekend away
Why wait until the holidays to give your loved ones (or yourself) a winter escape? Consider planning your trip with BCAA's TripTik® trip planner, that helps you create and customize routes across North America. Plus, BCAA can also be your guide to:
●
Book your hotel
●
If you're booking hotels,
use your BCAA Membership for rewards and savings (save up to 25%) on accommodations
with Best Western, Hyatt, Hilton, Fairmont, Marriott, and Sparkling Hill in Vernon, among others.
●
Rent a car
●
Book a flight
●
Create your own vacation package
●
Book a cruise
If you're driving on your getaway, your BCAA Membership helps you save 3 cents per litre on fuel, and 10% off car washes and products in-store, at participating Shell stations, and it provides peace of mind with year-round emergency roadside assistance.
Plan on renting an RV? Use your BCAA Membership to save 10% on motorhomes with CanaDream until March 31.
Heading south? Consider going on a sustainable vacation this winter including eco-conscious destinations like Costa Rica. Check out our Snowbird tips and be sure to get BCAA Travel Insurance for peace of mind.
Want to travel around British Columbia? Here are some ideas to get you started:
●
Seven unique and cozy cottage getaways around British Columbia
●
Eight spectacular winter getaway cottages and adventures
●
10+ restaurants and food experiences on Vancouver Island
●
Pet-friendly travel ideas all over BC
4. Make a lovely eco-friendly gift
If the latest gadgets aren't your jam, you've still got time to make an Earth-friendly gift for loved ones this year. Here are four homemade, eco-friendly gift ideas that your friends and family will truly appreciate:
Gift #1: DIY peppermint lip balm
Lip balm is a perfect gift to prevent chapped winter lips. You can make this all-natural, peppermint lip balm yourself in five minutes with just three ingredients.
Gift #2: Honey oatmeal soap
The gift of organic soap is one that your nearest and dearest will enjoy for months. Bonus: As you can make this melt-and-pour soap bar at home, your place will smell wonderful!
Gift #3: DIY herb, tea, and coffee jars
Is there a tea or coffee drinker in your family? Get crafty and create blends of herbs, tea and coffee grounds in jars. Pick up a variety of herbs, loose tea leaves, coffee grounds or beans, and blend and divide them in glass jars you decorate accordingly. You can wrap newspaper around the jars and add hand-drawn labels.
Gift #4: Homemade food and beverages in a gift box
Food is always a great gift! Buy and stain a wood box from IKEA, then pack it with jars of homemade jam, pickled food jars, craft beer bottles, meats, cheese, olives, chocolates, and wine. Add hand-drawn labels and even gift cards, and you'll give a gift they'll love and remember for years.
If you want to get art supplies, fabric or paint for your crafty DIY gifts, use your BCAA Membership to earn CAA Dollars® when shopping online at Indigo, Fabricville and Rona. Plus, for a limited time, save 50% off selected paints, earn 3% in CAA Dollars® at Dulux Paints and save up to 25% at Cloverdale Paint.
Want more ideas for sustainable gifts? Here are 25 eco-friendly gift ideas from Good Housekeeping like home composters and solar-powered phone chargers.
5. Give the gift of a BCAA Membership
By now, you can tell how valuable your BCAA Membership truly is. Your Membership can save you up to $1,000 a year on travel, food and restaurants, entertainment and attractions, car insurance, auto service and repairs, home insurance, pet insurance, and even small business insurance.
Start shopping with BCAA
For gifts that'll light up the holidays and memories that will last a lifetime, give a gift that shows you care with a BCAA Membership. Enjoy your mobile shopping and happy holidays to you and your loved ones!